Best Calendar Apps for Android - Top 5 Free Android Calendar Apps
To keep up with the high pace of the modern, people are busy accomplishing one task after another. Every day is filled with different events which may leave things in a mess if you don't make a management. Furthermore, making plans is the key to better accomplishments most of the time. As we are living in a digital age, everything is on the go in a mobile way.
So if you have an Android cell phone, to make things simpler, you can make a list on your device rather than writing the tasks on the paper. So an Android calendar app may come in handy. There are many different calendar apps for Android cell phone. It will take some time for you to choose from. In order to save your time, we will select some of the most popular, useful and free Android calendar apps for your reference. With their assistance, you can make better arrangements and to-do lists to take actions when you do things in your daily life.
Top 5 Free Android Calendar Apps for Android Users
These five calendar apps for Android will help you make good plans of your to-do list, check it out.
1. Google Calendar
Being a default Android calendar app, Google Calendar is one of the best calendar apps for Android cell phone. With it, you can create, edit, and delete events and reminders as well as having an overview of details of each appointment at your will. It is one of the most in-depth calendar apps which can as an organizer as well as a planner for your Android device. By using it, you can also dig a little deeper and find out things like the location of your meeting, and set reminder notifications which can be received both on the screen and via email.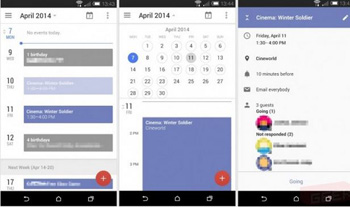 2. Jorte
Different from other calendar apps, Jorte offers a cloud sync service and it has the ability to manage calendars from the Web. Of course it has the basic features such as letting you schedule events and reminders. You will not forget to do the stuff because there is a big focus on tasks to remind you of finishing the tasks soon. It also includes different color themes and a wide variety of calendar and menu views. Diverse home screen widgets available for all sorts of sizes are in it for you.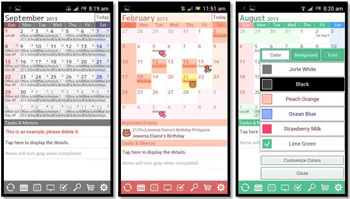 3. Business Calendar
Business Calendar is another popular calendar app which allows you to have access to multiple calendars in an easy-to-navigate interface. The individual color-coded calendars and a slider along the bottom allows you to smoothly see the daily and monthly tasks clearly and you can create your own special lists. Home screen widgets are highly configurable both in form and function, too.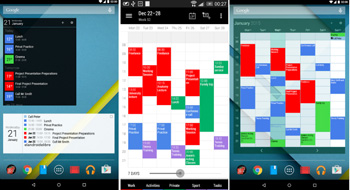 4. Cozi Family Calendar
As the name shows, Cozi Family Calendar is developed for families in need of sharing their schedules. It allows you to create events and tasks and has the special function of which the adults can set permissions on what the kids can and cannot edit. If you want to keep your personal and work appointments separated from the shared calendar, you can make you own list separately. All in all, it's quite useful for family as you can make shopping lists and more like that with the helpful Android calendar app.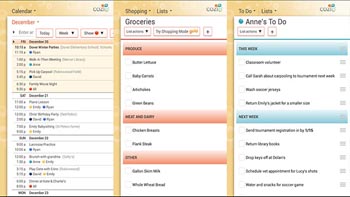 5. Agenda Widget for Android
The Agenda Widget app for Android is one calendar you can't miss. Besides the basic functions, it has the ability to pull in tasks from other schedule management apps to scour your contact list such as for birthdays and anniversaries and includes a healthy assortment of themes. You can resize the widget to various sizes as you like which is another difference from other Android calendar apps.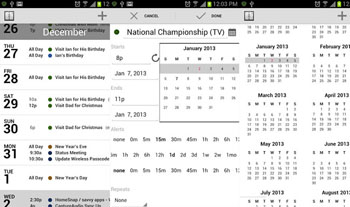 Tip: In case of losing important calendars, you are highly suggested to backup calendars from Android to computer. If you have no idea about it, you can click on the following icon to download the MobiKin Assistant for Android to help you complete the moving process.
Related Articles
Best Free Android Games Apps for Android Phone