Free Music Downloads for Android - Top 5 Best Free Android Music Players Apps
What kind of cell phone or tablet are you using? Many of you have got Android smart phone or tablets, right? Since an increasing number of Android devices are released to the market, developers have improved the technology and continue to develop more exciting new apps year after year. As one of the most entertaining activity, listening to music has occupied most of leisure time on people's daily life. Android Music Players have started to take things to the next level. With if, people can have variety of choices in music. But there is clutter of free music players in the Android market and some of them are not so useful and friendly. As a matter of fact, not all music playing apps produce the same quality or effects, making it important to choose the correct one for your needs.
So today, in order to save your time for searching for the good and best music player apps for android on the Internet, we will take a look at the best ones currently available and select the top 5 of them for your reference.
Can't miss:
Top 5 Free Android Calendar Apps
Top 5 Free Music Ringtones Apps for Android Device
Top Free Android Music Player Applications
We have selected 5 of the most welcomed free Android music players. And hope it will help you listen to music more freely.
1. DoubleTwist Android App
Apart from Google Music Player, DoubleTwist is one of the most popular Android music player on the Internet. It's a fairly basic player, and it has a video player and access to Internet radio stations. It is also integrated with the Android Market and Amazon.com's MP3 store for immediate access to more apps and music. So a lot of Android cell phone users list it as their best free music app for Android.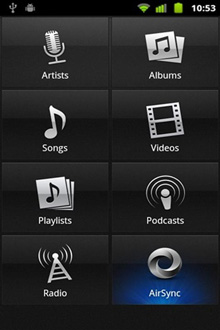 2. Winamp Android App
The biggest feature of Winamp is that it enables wireless syncing with your Winamp desktop library which requires you to use Winamp on your computer. Shoutcast radio is built in, so you have access to more than 40,000 Internet radio stations, free music downloads, and persistent player controls for controlling what you're listening to from any screen. It's also integrated with Android's "listen to" voice action, giving you a hands-free way to call up music on your device and start playing. You can update the Winamp to improve the interface and functionality as well.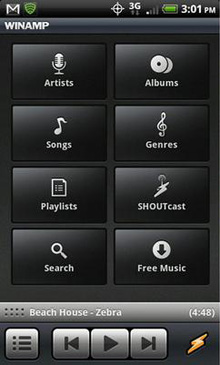 3. Neutron Music Player
A great Android music player to use with true high definition experience the Neutron Music Player takes things to that quality level with HD audio playback and a 32/64 bit rendering engine giving a unique audio experience. With a focus on sound quality, while not as easy to adjust as some other apps, Neutron Music Player is one of the best music player apps for highly customizable features.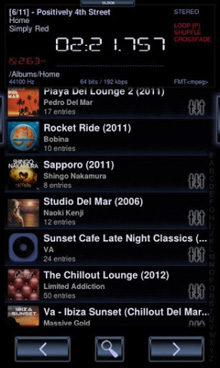 4. Audiogalaxy Music Player App
You can download a bit of server software to the computer where your music collection lives and put the Audiogalaxy app on your device. Then, as long as both the computer and the device are connected to the web, you can play whatever is stored on your computer. It's convenient and powerful in the meantime.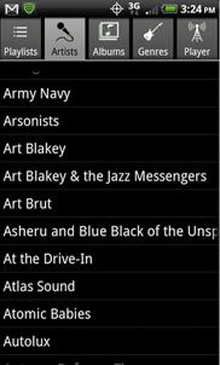 5. MixZing Music Player Android App
With intuitive suggestion technology, you will always have ideas for the next song. An advanced player that can create playlists as you listen and an internet radio feature to rival any. MixZing will suggest music from your collection based on a single song and it will then continue to build a playlist as you listen. You can improve its suggestions by approving or removing them from the playlist, or just sit back and listen. It's a pretty good music player for you.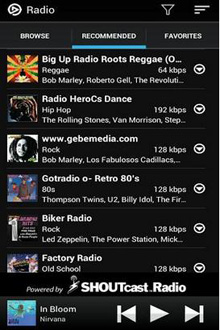 Bonus: When you store too many songs on your Android cell phone, you may want to transfer some of them to your computer as backup. Then you will need a third party program to help you accomplish that. If you have interest, we are glad to give you some instructions about which software is professional and how to perform it to back up the music file to PC. You can learn more about Assistant for Android.
Related Articles:
Tips to Transfer Text Messages from Android to Computer
How to Manage Motorola Data with Motorola PC Suite Alternative