Best Photo Editing Applications for Android Users
The built-in camera app on Android smart phone is somehow too simple because it only has the function of taking photos. And you can't edit the photos you've taken such as to filter or beautify them. Especially for this era, people have huge zeal in taking selfies to record their daily life, so lacking the editing functions seems unreasonable. When it comes to the time that you want to edit before uploading your personal profile photo or other pictures to some social network websites like Twitter, Facebook, Instagram or others, you will always feel at a loss.
Fortunately, due to the feature of being incredibly open, Android platform allows app developers to unleash their innovative apps and meanwhile offering users the privilege to experience freedom of experimenting new possibilities. Then a few great and excellent Android photo editor apps come into being in the market. Today, we will present some of the best photo editing apps for Android. These apps combined with creativity will make the camera of your Android cell phone a power house of amazing photography as well as to let you edit your photos more effectively and efficiently.
See also:
Top 5 Free Android Calendar Apps
Top 5 Free Calling Apps for Android Device
Best Photo Editing Apps for Android Cell Phone
If you are crazy about taking selfies, then you won't miss this guide. It will show you best free Android photo editing apps.
1. PicSay
PicSay is among the most popular Android photo editer with over millions of users all over the world. It offers the basic features like filters and frames and more. It can color-correct your pictures and add word balloons, titles, graphics, and effects like distortion. The interface makes it fun, intuitive, and easy to use. To sum up, PicSay combines basic editing features and a few extra perks to produce interesting photos. It allows you to perform basics adjustments on exposure, contrast, temperature, tint, saturation, brightness.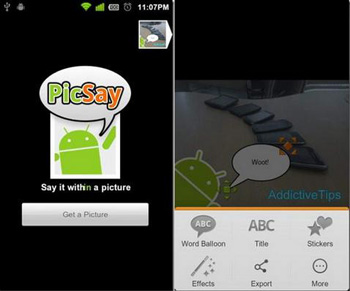 2. Camera360
As the most professional mobile photography assistant, Camera360 is the app you will need to shoot, edit and share your photographs on the go. It can let you shoot with super creative and fun scene templates. Now you can use the app to turn your phone into professional camera by applying filters like LOMO, HDR, axis shift, draft, etc.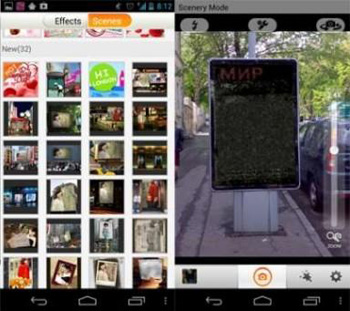 3. SnapSeed
Big fan of Google? If you are, then we recommend you to use Snapseed as your photo editor. While the photos app on Google+ has its own small editor, Snapseed is owned by Google and it is. With this app you can auto-tune and auto-correct images quickly if needed. There are also the standard filters, adjustment features, and frames. In a word, it's a solid and powerful app perfect for Google fans.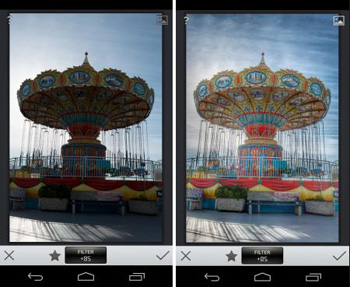 4. AfterFocus
With AfterFocus, you can create DSLR-style background blurred photo by simply selecting focus area. Also, various filter effects offer you to create the most natural and realistic photo. It offers from basic effects to professional effects like Cross Process without looking artificial. And You can share through e-mails and SNS easily and simply.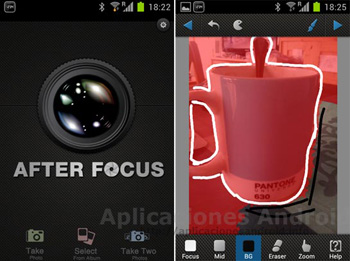 5. Photo Effects
Apart from the standard features like filters and frames, Photo Effects has some other interesting features than other photo editing apps. For example, you can insert meme pictures to make funny pictures, finger paint on the photo of your Android phone. It can also use the internet to share photos. All in all, it's a very solid photo editing app that can meet people's different needs.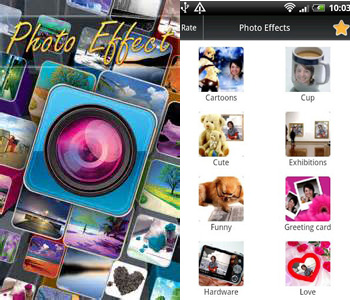 Note: After editing the photos, you may have saved them on your Android phone. Then the camera gallery will be jammed before you can store any other photos. At this moment, you could use a photo transfer program to back them up on the computer. Click here to download the useful software to make the backup.
Related Articles:
Best Free Music Player Apps for Android
Top 5 Free Android Texting Applications