How to Delete Contacts from LG G2/G3/G4/Optimus?
It is not uncommon for the user of a LG phone to buy a new phone. These new phones are normally purchased if their contract is up and they need an upgrade. Or, the person may decide to simply buy a new phone because they like a different model mobile phone. Either way, the purchase of a new phone is also another good or practical reason for deleting the person's contact information. Specifically, since the person will no longer have a need to access the contacts from the old phone. Then, do you have any solution easier to delete multiple contacts from LG phone selectively?
Even though there are many different types of software applications on the market today that can assist with deleting contacts from an Android phone, some are much more efficient and effective than others. So, for those of you who want to know about a software program that tends to do it all, you should consider reviewing MobiKin Assistant for Android or Assistant for Android (Mac Version). This software system has been designed to delete contacts and other more file types like photos, videos, audio files, text message, apps, etc. from LG G2/G3/G4/Optimus, as well as other Android devices like Sony, Motorola, ZTE and more. And it is also able to back up those Android phone info, restore data that has been lost and a host of other essential capabilities.
With Assistant for Android, deleting contacts from LG mobile phone has been made easy and it can be done in a 2 to 3 process. The steps for the LG contacts deleting work by using the Assistant for Android has been listed below.
Read more: How to Save HTC Phone Contacts in CSV File
Detailed Steps on Removing Contacts on LG G2/G3/G4/Optimus
Step 1. Install and run Assistant for Android
Install the MobiKin Assistant for Android on your computer after you downloaded it. Then launch the program for it to be used and connect your LG phone to the computer via USB or WiFi. Enable USB debugging on your LG phone to make it detectable by the program.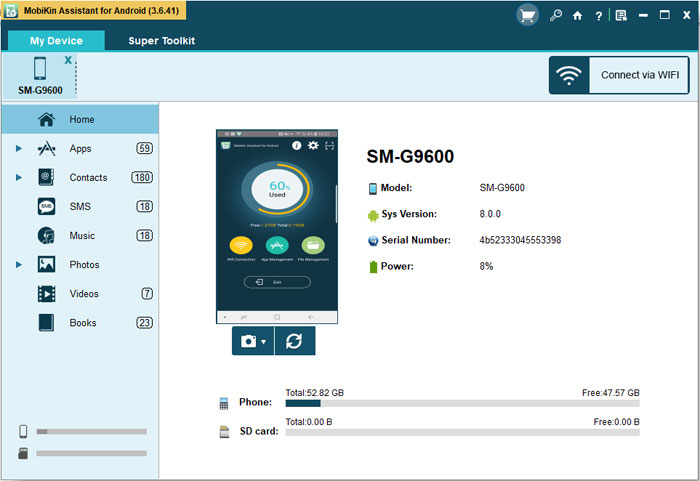 Step 2. Enter contacts management window
Once the connected LG phone has been detected by the software, the user will see its interface that shows the LG phone's home page along with a Contact tab on the left pane.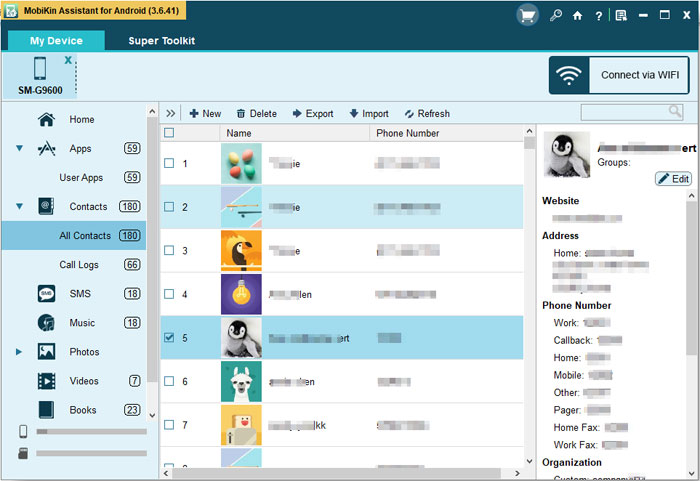 Step 3. Delete contacts from LG phone
To delete the contact info on your LG mobile phone, all the user has to do is choose the Contact tab, select the contacts you want to delete and then press "Delete" button from the top menu. All contact information will be removed.
Related Articles
How to Edit Samsung Contacts on PC or Mac
How to Transfer Contacts to Nexus 6/5/6P/5X