GPS Apps for Android - Free Android Navigation Apps
Have you ever been in a dilemma like this: when you drive your car at a crossroads in a strange city or town, you have no idea of which direction to change? Under this circumstance, you may make a detour of many miles which will consume a lot of fuel resulting in large gasoline expense. I bet many of you have encountered this situation as long as you have a car. Even though you are a sophisticated driver, you can't avoid this all the time.
But luckily, Android users can get rid of trouble now. If you have an Android phone, you could use a GPS navigation app when you drive your car to work or send your kids to school. After installing the app on your Android cell phone, you can turn it on every time you drive. It will set the routes and guide you to wherever in the world you need to go. Using it can also save your time and money at the same time.
However, although there are different kinds of GPS apps in the market for Android users, most of them has turn-by-turn directions and spoken directions, which make it difficult to choose from. In this article, we will save the step for you by making a list of the best GPS navigation apps for Android smart phone available for your reference.
See also:
Top 5 Best Free Android Music Player Apps
Top 5 Free Android Calendar Apps
Top 5 Free GPS Navigation Apps for Android
After the introduction of the 5 GPS apps, except for the Google Maps, you can choose one to download and install it on your Android phone to drive more effectively.
1. OsmAnd
OsmAnd is a GPS application that offers turn-by-turn directions and an offline point-of-interest database. It also has other features including the spoken directions meaning it will speak the directions to you so that you can follow them while driving. It also allows you to navigate to locations by address or by searching in the database. Except for driving, OsmAnd provides walking, biking, and other public transit directions for you as well.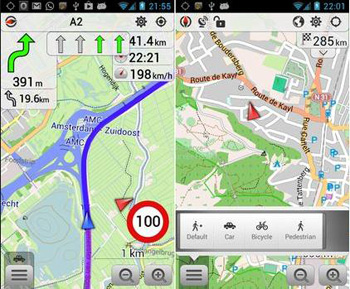 2. Google Maps for Android
Google Maps for Android has a voice-guided GPS navigation system containing turn-by-turn driving directions with multiple voice prompts before turns and merges. And Google Navigation is baked into Google Maps which means it is a core app in Android, so you don't have to download it on its own, and it works quite well. It has some feature such as finding, rating, and getting recommendations for places; the users can see their friends on the map and check in at places; it can search along route; it has traffic view, satellite view and street view and you can search by voice in this app.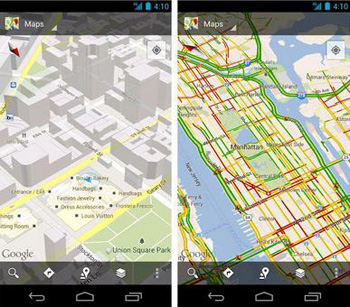 3. Navfree
Navfree is free offline GPS app offering turn-by-turn directions, offline point-of-interest search, and spoken directions functions. The main interface looks similar to a dedicated GPS unit. Some of the features, like the Google Search feature, require a data connection while the basic map viewing, navigation and point-of-interest features don't. The interface is concrete so that you can see the streets more clearly.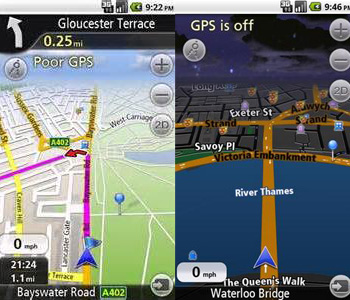 4. Waze
Waze is a community-based traffic and navigation app. It has the feature of complete voice-guided navigation and it has automatic re-routing function as conditions on the road change; you can learn your frequent destinations, commuting hours and preferred routes as well as to find the cheapest gas station on your path. It can save your time and gas money and improve your daily commute.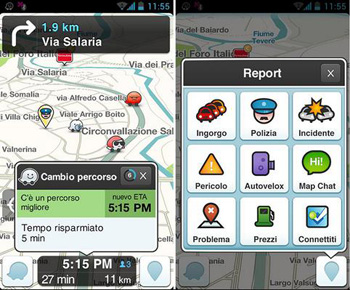 5. Locus
Locus is an Android mapping and GPS app for users which need to work with geospatial data on their Android phones. It is pretty good enough for most people and some of them consider it as the best navigation app to replace an in-car GPS navigation device for Android. In a word, Locus is really great for off trail use and very feature rich.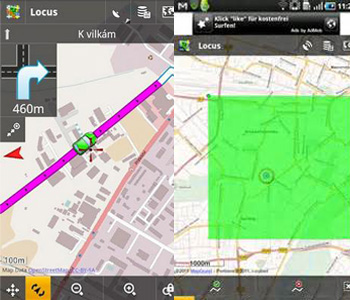 Tip: In case you have needs to manage the files on your Android phone, you can click here to get the best files transfer assistant.
Related Articles:
Best Free Android Games Apps for Android Phone