What is the Best Way to Play WMV on Android Devices
Normally, Android cell phones or tablets don't support WMV format files by default. That's why WMV files fail to play on Android phones or tablets. There are two ways to solve this problem. The first is to convert all of your WMV files on your PC to a format that will be played back natively on your Android without any additional software; the second is to make use of an application that can support WMV files on your Android devices. Some people consider the first method to be a little bit complicated because they don't want to spend money buying such a program to download it on the computer. Therefore, today we would like to take the second solution. But what is the best WMV player for Android smart phones or tablets? You may follow us to the next part in which we will introduce some free apps to let you freely play WMV files on Android devices.
How to Transfer, Backup Videos from Android to Computer
How to Recover Deleted or Lost Videos on Android Devices
Top Apps to Play WMV Files on Android Devices
1. Video Player
Video Player is a free application for Android smart phones or tablets that can play any popular video formats like WMV, DivX, XviD, FLV, TS, RMVB, MKV, MOV, M4V, AVI, MP4, 3GP and more. It has the ability to detect all video files on your SD card and play them with intuitive and concise layout. Video Player can handle any TV shows, movies, music videos on your Android devices. It's a pretty good app for Android devices so you can download it on your Android phone or tablet.
2. iMPlayer – iFlux Movie Player
This iMPlayer – iFlux Movie Player is the one you should set your eyes on, a popular choice on the Android Market that is available for version 2.1 - devices with a newer version of the Android operating system are not supported. While restricting the app to a narrow selection of Android devices cuts out a large section of the user base, iMPlayer – iFlux Movie Player is free to use, thus, those that can take advantage of WMV playback with this software should be really content.
3. BSPlayer Free
BSPlayer Free is an app which is spoken highly of by lots of Android users. Well compatible with Android 4.2 Jelly Bean MR1, BSPlayer FREE is hardware accelerated video player for Android smart phones and tablets. It supports virtually any media files like WMV, AVI, 3GP, AC3, MOV, MKV, MPEG, MTS, MP4, RMVB, FLV, etc. as well as streaming content like RTMP, RTSP, MMS, HTTP Live Stream and more. BSPlayer Free supports various playback modes and can automatically detect subtitles.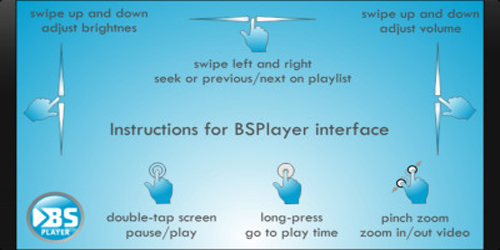 After you download a lot of WMV movies on your Android devices, you can use the MobiKin Android Video Transfer program to transfer the videos to the computer.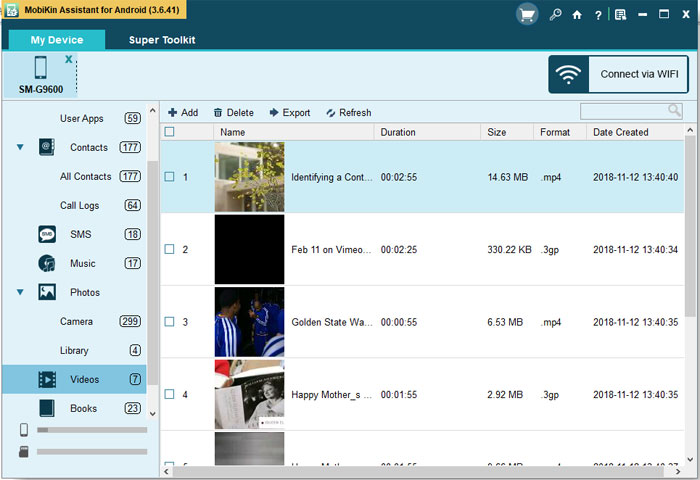 Related Articles

Tips to Transfer Text Messages from Android to Computer
How to Transfer Contacts from HTC to Computer
How to Transfer Contacts from Android to Computer