How to Play AVI Videos on Android Smart Phone or Tablet
Play AVI Videos on Android without Doing Video Conversion!
Android devices natively don't support AVI format files. Most of you would rely on a third-party tool that can convert video from AVI format to other video format that can be supported by Android devices. However, you can still play AVI files on Android without a video conversion program. Thanks to the developers, there are many free AVI player applications for Android available in the market allowing you to play AVI files on Android without conversion. Some AVI players for Android such as Yxplayer, MX Video Player, Rock Player, ArcMedia Player, Mobo Player and iMPlayer, etc. are very popular among Android users.
These apps can be installed both in Android smart phones and tablets. In this article, we will introduce top five AVI players for your reference. You can download them on the Google Play store.
Top 5 Free Android AVI Player Applications
With these five AVI players installed on your Android device, you are allowed to play AVI on Android phones to tablets directly without any video conversion.
1. Yxplayer App
Yxplayer is a video application. Its feature supports 3GP, MPEG, AVI, MOV, MP4, DAT, FLV, MKV, WEBM, MJPEG, MT2S, MTS, OGG, QT, VOB, AND WMV/ASF files. So you can play AVI files on your Android smart phone or tablets perfectly.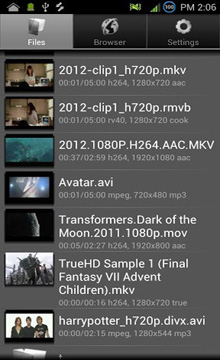 2. Rockplayer App
RockPlayer is one of the best video players on Android platform. It supports almost every file format including AVI, MKV, RMVB, MP4, MOV, WMV, ASF, WMA, WAV, MPG, TS, MPA, DVD, AU, MP3, MID, IVF, AIFF, OGM, OGG, CDA, FLIC, D2V, AAC, ROQ, FLAC, DRC, DSM, SWF, PLS AND PMP. With it, you can freely watch AVI videos on your Android devices.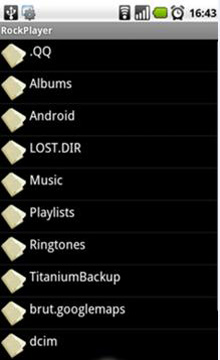 3. ArcMedia Player
ArcMedia for Android is a media player for Android with additional format support extensive container or codec base, including AVI, DIVX, MKV, MOV, MP4, RMVB, WMV, VOB, AND XVID. If you are looking for an application that allows you to play AVI files on Android, you should choose this one.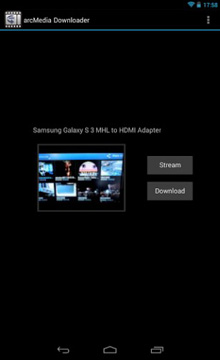 4. Moboplayer
Using the MoboPlayer, you can play AVI, WMV, FLV, MPG, MOV and MP4 files on your Android smart phones or tablet. This is absolutely the best choice for you if you want to watch AVI videos.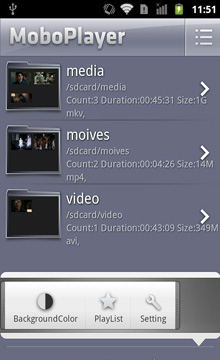 5. MX Video Player
MX Player is a powerful video player for Android. It plays almost all video files such as AVI videos and subtitle files. MX Player is the first Android video player that performs multi-core decoding. Test results on dual-core devices have shown up to 70% performance improvement over single-core decoding. The app provides Codecs and Rendering Engines highly optimized for processors including ARM NEON and NVIDIA Tegra 2. In one word, it's highly recommended that you have a try on this all-around app.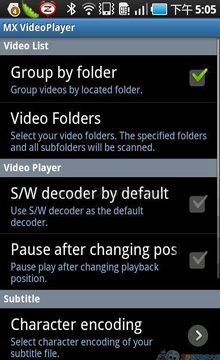 Related Articles
Tips to Transfer Text Messages from Android to Computer
How to Transfer Photos to Nexus 7
How to Transfer Contacts from Android to Computer