How to Remove Duplicate Music on Nexus
We rarely go a day without listening to music and this is the reason why we have it on our phones. Though we love music some circumstances call for us to have it deleted or removed from our phones. There is a tendency of having duplicate music in your Nexus phone or tablet. The music takes a lot of space and may affect the normal functioning of the phone. For that reason, you may need to delete your duplicate music on your Nexus phone or tablet. However, the process may be tiresome especially when you have to delete one item at a time. This takes a lot of time and you may give up at some point.If you have gone through all the above challenges you do not have to panic anymore.
All you need is an application that will help you remove the duplicate file with one click. The application that will help you in this is none other than MobiKin Assistant for Android or Assistant for Android (Mac Version). This is an one-stop solution that helps Android users to backup, edit as well as managing their Android contacts, messages, music, photos, videos, apps and other media on PC or Mac. Mobikin Assistant for Android allows users to organize their files and apps without limit and manages those files in your internal flash card and those in the external SD card. Not only music files can be deleted from Google Nexus 10/9/7/6P/6/5X/5/4, other file types, such as contacts, SMS, photos, videos and apps can be deleted by this program. You can delete file one by one, or delete them all with one click only.
You may also want to know:
Print out Text Messages from Samsung Galaxy
Transfer Text Messages from HTC to Computer
With all the above features, it is of great importance for users to understand how to use the application as this is the only way to make it beneficial to them. The program is fully compatible with overall file types, including Samsung, HTC, LG, Motorola, Google Nexus, Sony, ZTE and so on.
Simple Way to Delete Duplicate Music from Google Nexus
1. Connect your Nexus phone or tablet to your computer using a USB cable;
2. Launch the earlier downloaded and installed Mobikin Assistant for Android;
3. Mobikin Assistant for Android will detect the connected Nexus device;
4. The Nexus device will be displayed in the interface and all files scanned out in categories. Click on the "Music" category on the left to show all the duplicate music and audio files;
5. Select all the duplicate music files you want to delete;
6. Click on "Delete" button from the top menu bar to remove the duplicate music from the Nexus phone/tablet.
Screenshort 1: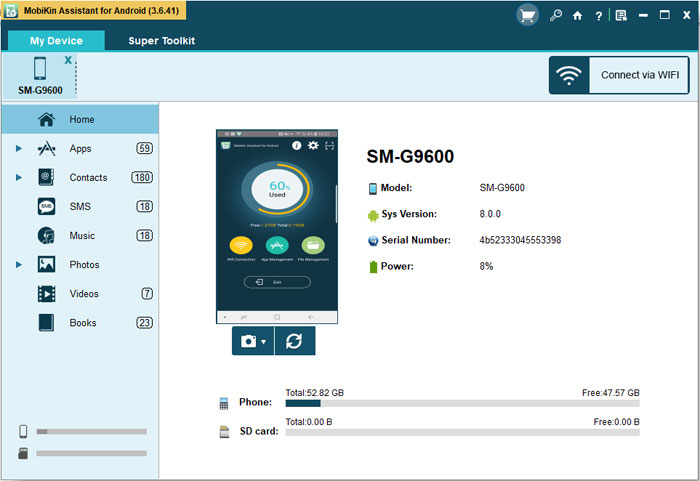 Screenshort 2: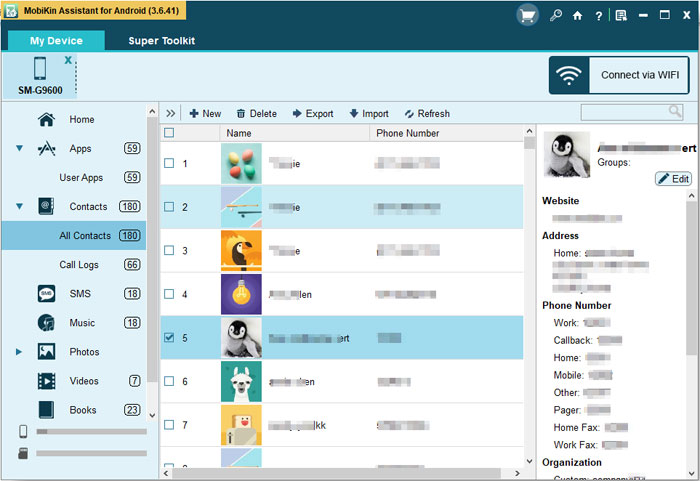 Now, you can feel free to download the Nexus music remover - MobiKin Assistant for Android to have a try!
Related Articles
How to Edit Samsung Contacts on PC or Mac
How to Export Android Phone Contacts to Excel