Why iPhone Stuck? How to Fix It?
Being a valuable and costly device, people are cautious about not losing their data on iPhone. However, when an iPhone gets stuck, you are faced with a high risk of losing data without any backup. So, most people are struggling to fix the problem. However, before looking for a solution to the problem, it is necessary for you to figure out why your iPhone easy to get stuck.
Can't Miss:
How to Fix iPhone Stuck in Black Screen of Death
3 Methods to Resolve iPhone Stuck in Boot Loop
iPhone Stuck into White Apple Logo? Here is Solution
Reasons for iPhone Stuck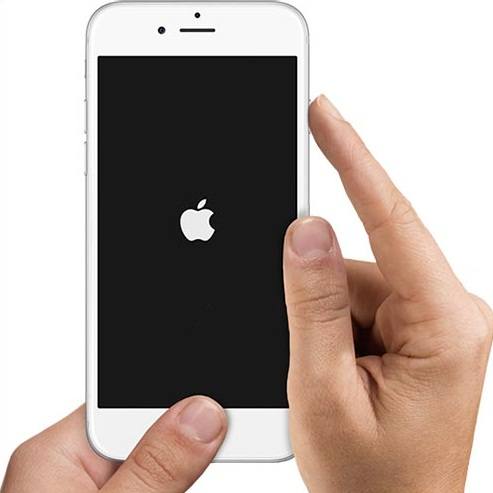 1. iOS updates
One main reason that make iPhone stuck is iOS updates. When you update or install the software, it may not work well due to hardware or software issues. The update can make the operating system corruption, making the iPhone stuck.
2. Data transfer from iPhone to computer
When transferring files or data through a faulty or damaged USB cable, the software might get corrupted due to interruptions. So, ensure you use proper USB cables when transferring files or any data to your iPhone or your computer. The wires can make your iPhone stuck.
3. Security problems
Another reason that can make your iPhone stuck is security issues. If you are trying to install an unknown app or an expired iOS, you will experience some problems.
4. Jailbreaking
The highest number of cases reported by most iPhone users when an iPhone gets stuck is when they try to jailbreak the gadget. It is very risky to jailbreak an iPhone without proper knowledge. If you want to jailbreak your iPhone, you must restore the files you had backed up. When restoring your data, there is a possibility of getting the files corrupted, and making your device stuck.
Apart from creating numerous problems, the jailbreak can leave significant security defects on your gadget. By using third-party software, your iPhone can get stuck. Also, jailbreaking is an activity that Apple Company opposes, meaning you will lose your warranty and you cannot take your iPhone to Apple-stores for repair.
How to Fix iPhone Stuck Issues By Yourself?
Here, we have summarized several solutions to help you solve the problem, you can go through them and consider whether it is useful for you.
Method 1 – By hard reset
One of the simplest approaches that can fix your iPhone is through hard reset. However, most users complain that the solution does not work. Even though you are not guaranteed that it will work, it is wise to give it a try. This method is not complicated as other techniques. You only need to hold the Home and the Power button for 15 to 30 seconds. If it is your lucky day, your iPhone will work immediately. Otherwise, you can try the next method.
Method 2 – By DFU mode
Default Firmware Update (DFU) is another excellent method to repair iPhone stuck on Apple-Logo. The first step is to connect the iPhone to a computer with iTunes. If your PC does not have iTunes, you must install it first. Then press the Home and the Power button for 10 to 15 seconds. You can un-hold the Power button but not the Home button. After just a few seconds, you will detect a pop up from iTunes indicating that an iPhone has been detected in DPU mode. Then it will reinstate and reset the firmware. One vital thing you need to note about this method is that you might lose all your files. If you had kept a backup, you would be safe. Otherwise, be prepared to encounter the loss. If the technique does not work, you may need to try the other methods.
Can't Miss: How to Exit DFU Mode without Data Loss
Method 3 – Reset your iPhone to factory setting
Another method that will delete all your files but fix your iPhone issue is resetting to factory setting. However, though your data will be lost, it is better to have a working device than a spoiled one. In this method, first, you need to connect a USB cable to your iPhone. Then before joining to the computer, press and hold the Home button, then connect the USB cable to the PC. The iTunes will start, and your iPhone will be kept in the recovery mode and then return your device to factory settings. The method will fix the issue immediately.
Recommendation: Best iOS System Recovery – Fix and Return Your iPhone to Normal Status
Write in the End
The above solutions are the most used methods that can bring your iPhone to life. All the above techniques are confirmed and tired, So, unless there is an external issue, you should fix your iPhone in a few minutes. If you already know the problem, you can restore your device without any trouble.
However, if the above solutions to fix the iPhone stuck didn't help, take your iPhone to an authorized Apple service provider. You can also use third-party tools to restore your iPhone data.