A Wonderful Method to Erase Corrupted Files from iPod Permanently
Q: "Recently I downloaded a video on my iPod. But the video files seemed to be corrupted by viruses or something. Anyway it influenced the operation of my iPod so I deleted the files. But I found that I am not able to delete it. Now I really do not know what to do. Could anyone please help me to solve the problem? It will be appreciated if you can offer any advices to delete the corrupted files and make my iPod work normally!"
Many people may have ever met the problem. For example, the files may be corrupted by viruses or something else and you cannot delete the files normally. Or sometimes you do not download the files completely on your device or the files was broke for some reasons and you are not able to erase the files successfully. Sometimes corrupted files can be recovered after they are deleted. So here we will recommend you a powerful third party tool - iPod File Eraser, which is a professional eraser software that has a high estimation. It can delete files permanently and easily.
Brief Introduction of the Tool:
- The software can erase the corrupted files like call history, notes, safari history, photos, contacts, messages and so on permanently and without possible to be recovered.
- The program was designed for iOS devices so it can support all types and modes of iPhone, iPad or iPod. By the way, it can also be compatible with all generations of iOS including the iOS 9.
- The program can automatically detect your connected device and then scan all the files in it deeply. What's more, all data on the iPhone, iPad or iPod touch will be displayed in the program accordingly.
How to Erase Corrupted Files from iPod on Windows/Mac?
First of all, download the software on your computer by clicking the icons below. There are two versions available and you can download the version according to your computer's operating system. Then install the software on your computer and then start it.
Secondly, connect your iPod to computer with the USB cable and then the software will detect the linked device automatically.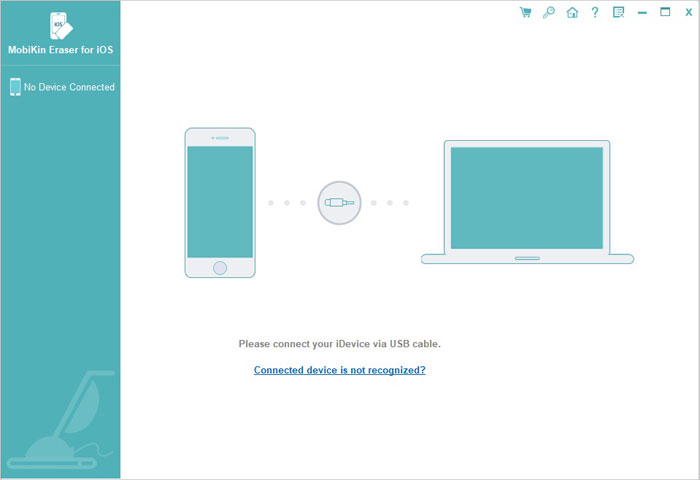 Finally, Then click the Erase All Data mode, then type the word of "delete" on the box to confirm your action and then click on the Erase Now button. Then just wait for a moment and all the files will be erased on your iPod, including the corrupted files.
Note: Please make sure you have made a backup of your important data on your iPod before the process. After that you might transfer back the file from backup to your iPod without the corrupted files.
Now you may download the software to experience the functions by yourself.
If you are iPad or iPhone users, you can also click to know how to erase corrupted media files from iPad or how to clean corrupted media files from iPhone.
Related Articles:
How to Erase iPhone Data without Restoring Permanently