How to Clean Up iTunes Library on PC/Mac
Many people would use iTunes to copy music on disc and that's a perfect idea. But as time passed by, people would find that their iTunes library is getting out of hand. After years of use it may be full of duplicates or, even worse, links to tracks that are no longer there. There are the tracks that are in iCloud and the various playlists that you created years ago which can make your iTunes a mess. How to bring order to your music, movies, apps and more? How to clean up iTunes library on your computer? If this sounds familiar, if your iTunes library is utterly disorganized, it's time to get your iTunes in order. In this article, we will offer you some suggestions on how to clean up music and audio files in iTunes step by step. If you follow the advice in this article that applies to you, your iTunes library will be much improved, and you'll have taken steps to keep it organized moving forward.
Steps to Clear iTunes Library Easily and Quickly
Step 1: Back Up Your iTunes Library
You need back up the iTunes library before you clear it up. Enter "File > Library > Consolidate Library" to copy all data files to the iTunes Music folder. Then move the folder to an external drive or another folder on your device.
By default Windows users will find iTunes Music in /Documents and Settings/username/My Documents/My Music/iTunes/iTunes Music. For users running Mac OS X the iTunes music is in /Users/username/Music/iTunes/.
Besides, you can also use iPhone Data Transfer and iPhone Data Transfer for Mac to back up iTunes to computer before you begin to clean up iTunes library. This tool will help you make a backup of the contacts, text messages, photos, notes, etc. on your computer.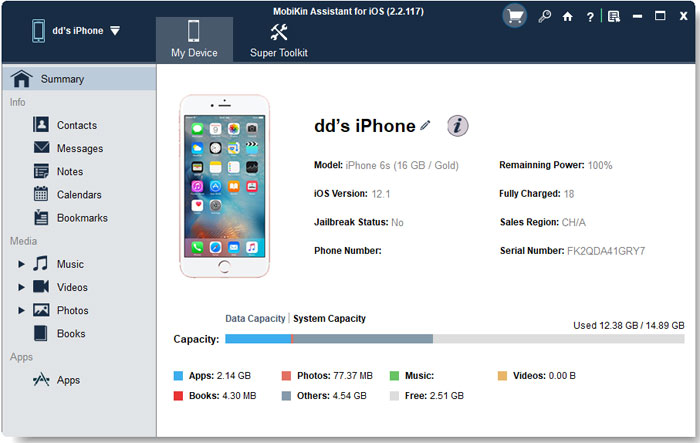 Step 2: Delete and Clean Duplicates
Choose View > Show Exact Duplicate Items. Matches are based on the song name and artist. If you have multiple versions of the same song, you can hold the Alt or Option key (for Mac OS X) or the Shift key (for Windows) and choose View > Show Exact Duplicate Items. This will show only duplicate songs having the same name, artist, and album.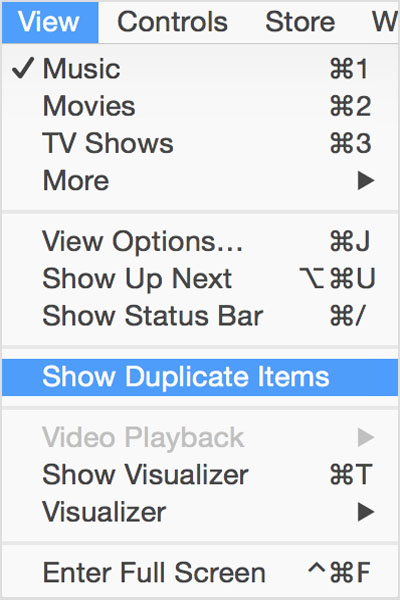 Duplicate items will be sorted next to one another. Review each item to determine which one you'd like to remove from your library. You can compare the track length, date added, genre, play count, size, bit rate, and more to help you determine which item you'd like to keep and which item you'd like to remove. After that, you can select the duplicate you want to delete. Remove it by choosing Edit > Delete. When it's done, your iTunes library will be much cleaner than before.

Related: You can also use the MobiKin iOS Data Cleaner to clean junk files in your iPhone, iPad or iPod touch with ease.
Related Articles
How to Clean iTunes Radio History on PC/Mac
How to Clear Junk Files on iPhone Easily
How to Speed Up iPhone