The Best Solutions to Optimize Your iPhone Usage
Why Does Your iPhone Operate More and More Slowly?
Every device has its operation life and if your smart phone is older and older, the performance of the device may become poorer and poorer. Apart from this reason, in most situations the memory space runs out of space may be the main reason that lead to the slow response. Actually the former is hard to solve and only method is to buy a new phone and here this article will offer you the method to solve the problem if you meet the second situation.
Usually in order to free your memory space, you may need to delete the less useful files and clean the junk files. But actually do you really know how to clean the junk files in your device? The junk files refer to the crash files, app caches, photo caches, cookies, temp files and so on, which will be generated automatically. So cleaning the junk files regularly should be your habit. But it is not easy to clean all of them, because they are stored in different folders that you may have no idea where to find them. Don't worry, here we will offer you the best solution. You are able to clean all the junk files with one batch as long as you use the professional cleaning software - MobiKin Cleaner for iOS (Windows/Mac).
About MobiKin Cleaner for iOS
It is a free software that were designed for iOS users and can be compatible with iPhone, iPad and iPod. What's more, the software supports all the generations of apple operating system. The software will detect all the junk files automatically and display them on the window as different categories so that you can select the wanted junk files and then you can clean them with one click. What's more, this free software is totally clean without any spyware, advertisements or other malware.
How to Optimize Your iPhone Usage?
Step 1. Download the software and install it on your computer. You can click on the icon below to download the free trail version on your Mac computer. Besides, the windows computer is coming soon.
Then run the program and connect your iPhone devices to the computer with its USB cable. Then the program will detect your device.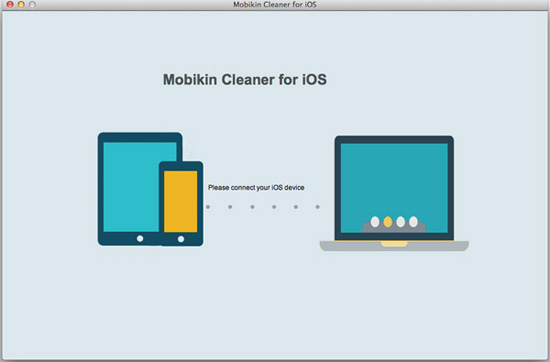 Step 2. You will see an interface like this and then just select the Quick Clean mode.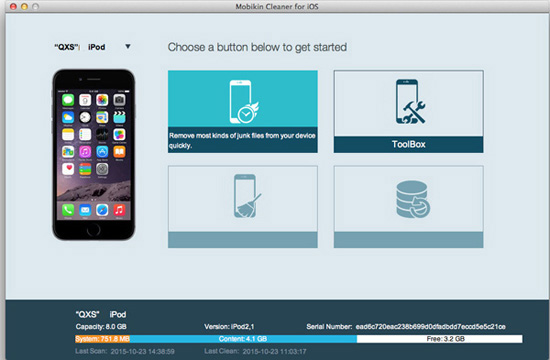 Then click on the files you want to scan and then hit the Start Scan button on the top right corner.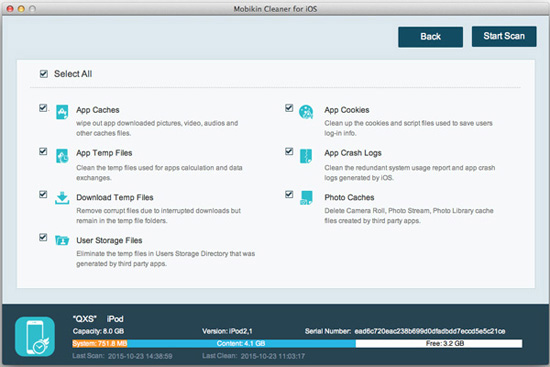 Step 3.You will see the new window like this which will show you the scanning result. Select the files you want to delete and then hit the Clean button to erase them.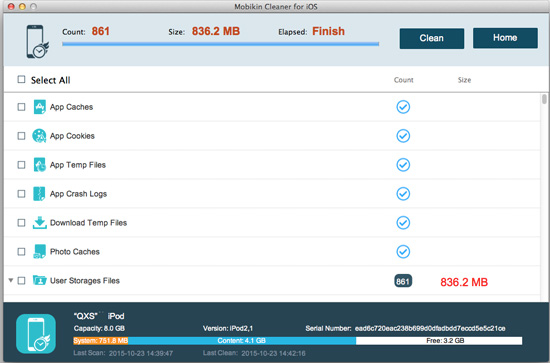 Why not download the free software to clean the junk files that are hidden on your device?
Related Articles:
Say Goodbye to Caches Files and Other Junk Files on iPad or iPod
How to Clear Cookies on iPod touch
How to Erase iPhone Data without Restoring Permanently