Speed Up Android Phones with A Cleaning Software
As one of the most popular mobile phones, Android phones are welcomed among different countries because of the devices of at all price ranges, the diverse appearance and Android OS. Having the highest sale volume, Android phones enjoy their reputation around the world. But it can not be denied that the Android operating system will become more and more slowly gradually with time goes by. Android phone users may have the direct experience of the slow response of the smart phone. For example, you tap on the app icon and then the app will not respond until you have waited for over 5 seconds. This my painful personal experience.
Why Does My Android Device Run Slowly?
Before speeding up your Android phone, you have to know why your smart phone run slowly after having used for a long time. The junk files accumulated on the mobile phone is the main reason. So of course, if you delete the files and free up the space, the operation will be faster. But here we will offer you the guide to delete junk data instead of the files you saved in the device because you may be not willing to delete the files you downloaded or transferred from other space.
So here we will offer you the tutorial to speed up your Android phone and turn your mobile phone from an old man to a superman.
Part 1: How to Speed up Android Phones with Cleaning Software
Recommended Tool to Speed Up Android Device:
There are many types of junk files like temp files, crash logs, app cookies, photo caches and user storage files that left on your Android phones. They will be generated automatically and inevitably when you use or play your device. Furthermore, it is time-consuming to erase them all because they are saved in the folder of different apps. So here we will advise you a professional software - Android Data Cleaner that are recommended by many users.
The software will enable you to find the wanted junk files and delete part or all of them as you like. What's more, the program can support various brands of Android phones including Samsung Motorola, HTC, LG, Sony, etc. By the way, the program is 100% clean and there will no trace or logs left on your device so you have no needs to clean these junk files again.
Steps to Clean Junk Files from Android
Step 1. Download the software on your computer by clicking the icons above. Start it and then connect your device to the computer and then follow the screen to install the MobileGo connector on your device.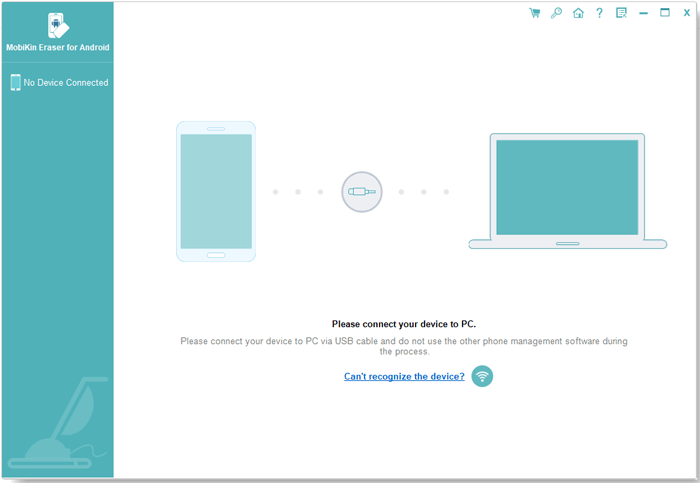 Step 2. You will see a new interface with different modes. Simply select the Erase All Data mode to go on.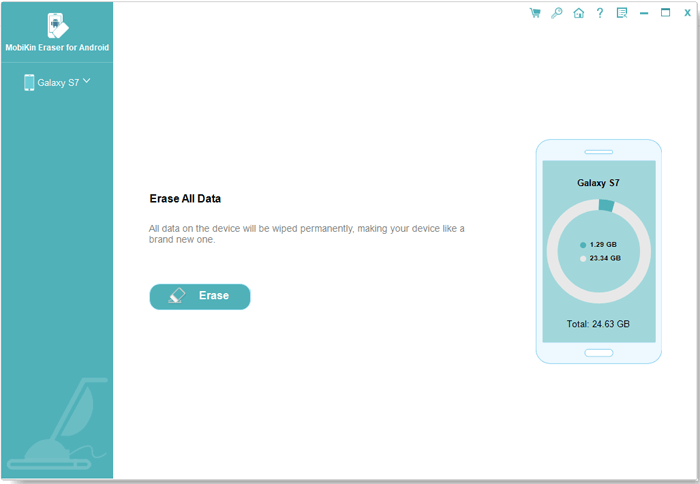 Step 3. After that you will see a new window. Just type "delete" on the box to confirm your action and then hit the Erase Now button.
Maybe You are Interested in:
How to Wipe Photos off Samsung Galaxy
How to Clear Junk Files on Android Phone
Part 2: Other Tips And Tricks To Speed Up Your Android Phones
1. Free up the Storage Space:
On Android phones, you can store a lot of apps, photos, videos, zip files or other files you don't need at all, which can take up a lot of phone storage. If you don't have enough space, your device may slow down and end up with a poor performance. If you really want to speed up your Android phone, it's best to develop the habit of cleaning up your phone storage space from time to time.
To check the space on your Android phone, go to Storage > Settings. For those photos, videos and audio files that you don't need, you can go to the photo app, music app to remove them. For the files in the "Download" folder, you can go to "Internal Storage" again, find the "Download" folder and delete unwanted images, zip files, etc.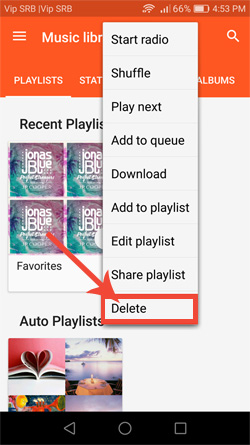 But one thing you need to remember is that before deleting these unwanted files, make sure they are indeed unnecessary. To avoid data loss problem, don't delete files that you don't know what they are.
2. Delete Unnecessary Apps
Have you downloaded some apps on your Android phone but have only used it once or twice? If so, it's time to remove these applications. Otherwise, these apps take up your internal storage and slow down your phone. Here's what you should do to remove unwanted apps:
Open your Android phone and go to Settings > Applications/Applications Manager (name may different from phone to phone), find the application you want to delete in the list of listed apps, then click "Uninstall".
3. Clear Cache Files
In order to improve the speed of accessing the webpage, the browser will use the accumulative acceleration method to store the content of the webpage you have visited (including images and cookie files, etc.) on the computer. This storage space, we call it a cache, the file inside is called a cache file. In the future, every time we visit the website, the browser will first search this directory. If there is already access to the content, the browser does not have to download it from the Internet, but directly invoke from the cache, thus improving the speed of visiting the website. Some applications, although less used, store their cache data for a long time. Therefore, you can remove these cached data to speed up your Android phone by following the steps below.
Open your Android phone and go to Settings > Internal Storage (again, the name may vary depending on your phone model), scroll down to the Cache data, which stores the cache files for all apps. When you click on the cached data, a prompt to clear the cached data appears, just click "OK". If you want to clear the cached data of an application, you need to click "Applications", find the application you want, tap on it, and then click the "Clear Cache" option.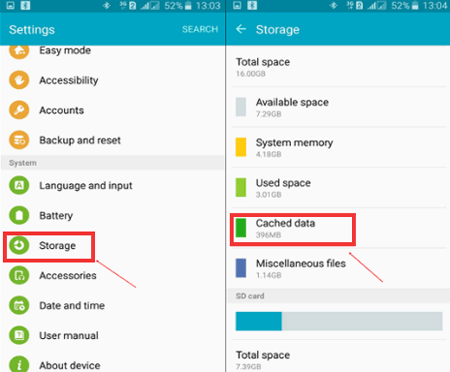 4. Factory Reset Your Android Device
The last method is to reset your Android phone to factory settings. It is an unwise decision when the above methods can't solve your problem. This is because restoring the Android device to factory settings will return the phone to the state when it was first purchased, which means that the data on your phone will be removed. Therefore, before taking this method, you'd better back up your Android phone first.
Open your Android phone, tap "Settings" > "Backup and reset" > "Factory data reset", and follow the instructions on your phone to reset your phone. The reset process may take some time, and the phone will automatically restart after the reset is complete.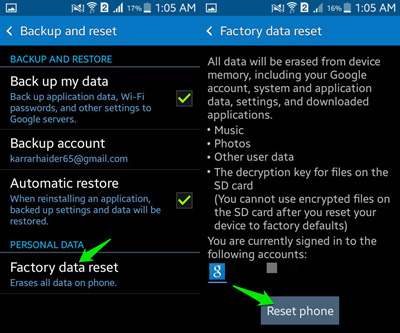 Final Words:
All in all, your Android phone will inevitably slow down due to longer use and more and more files stored. However, we can speed up our Android phones as much as possible by regularly cleaning up unwanted apps, photos, videos and other files. If you want to save time to clean your Android phone with one click without affecting the normal operation of your phone, then Android Data Cleaner is your best choice.