Speed Up Android Phones with A Cleaning Software
As one of the most popular mobile phones, Android phones are welcomed among different countries because of the devices of at all price ranges, the diverse appearance and Android OS. Having the highest sale volume, Android phones enjoy their reputation around the world. But it can not be denied that the Android operating system will become more and more slowly gradually with time goes by. Android phone users may have the direct experience of the slow response of the smart phone. For example, you tap on the app icon and then the app will not respond until you have waited for over 5 seconds. This my painful personal experience. So here we will offer you the tutorial to speed up your Android phone and turn your mobile phone from an old man to a superman.
Why Does My Android Device Run Slowly?
Before speeding up your Android phone, you have to know why your smart phone run slowly after having used for a long time. The junk files accumulated on the mobile phone is the main reason. So of course, if you delete the files and free up the space, the operation will be faster. But here we will offer you the guide to delete junk data instead of the files you saved in the device because you may be not willing to delete the files you downloaded or transferred from other space.
Recommended Tool to Speed Up Android Device:
There are many types of junk files like temp files, crash logs, app cookies, photo caches and user storage files that left on your Android phones. They will be generated automatically and inevitably when you use or play your device. Furthermore, it is time-consuming to erase them all because they are saved in the folder of different apps. So here we will advise you a professional software - Android Data Cleaner that are recommended by many users.
The software will enable you to find the wanted junk files and delete part or all of them as you like. What's more, the program can support various brands of Android phones including Samsung Motorola, HTC, LG, Sony, etc. By the way, the program is 100% clean and there will no trace or logs left on your device so you have no needs to clean these junk files again.
Steps to Clean Junk Files from Android
Step 1. Download the software on your computer by clicking the icons above. Start it and then connect your device to the computer and then follow the screen to install the MobileGo connector on your device.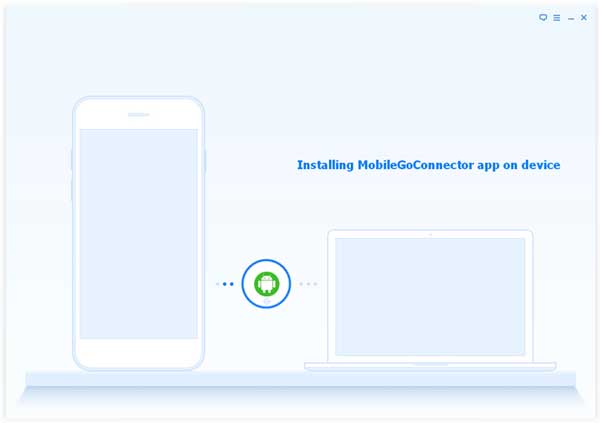 Step 2. You will see a new interface with different modes. Simply select the Erase All Data mode to go on.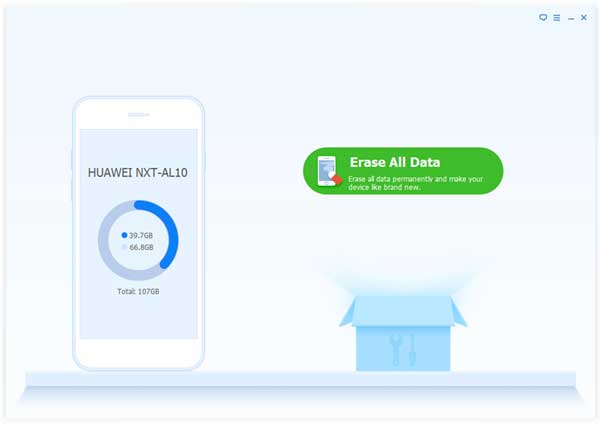 Step 3. After that you will see a new window. Just type "delete" on the box to confirm your action and then hit the Erase Now button.
Related Articles:
How to Wipe Data on Android Devices Easily
How to Erase Unused Apps from Android Devices