How to Access Gmail by Using IMAP from iPhone?
IMAP stands for the Internet Mail Access Protocol, and it is added to the Gmail by Google a few years ago. With which, you can easily sync Gmail with offline mail readers. So many iPhone users asked how to use IMAP to access Gmail on the iPhone. And to achieve the goal, you need to setup IMAP in the Gmail account, and then setup the Gmail on iPhone. So the guide will be divided into two parts and you can access Gmail via IMAP on the iPhone with no hassle.
1. How Can I Set Up IMAP in Gmail account?
Step 1. Login your Gmail account on the computer
Step 2. Clicking the Settings button to enter the settings managements window.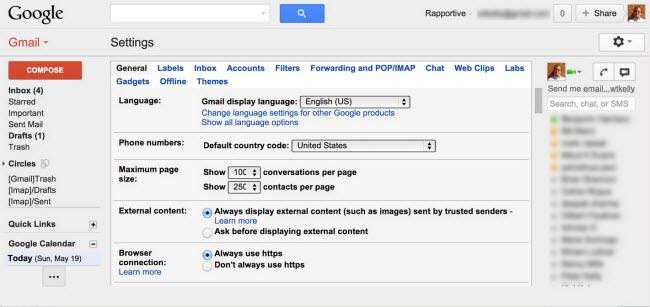 Step 3. Click the Forwarding and POP/IMAP button on the window. Then select the Enable IMAP option and you will see the green words IMAP is enabled just like the picture shows.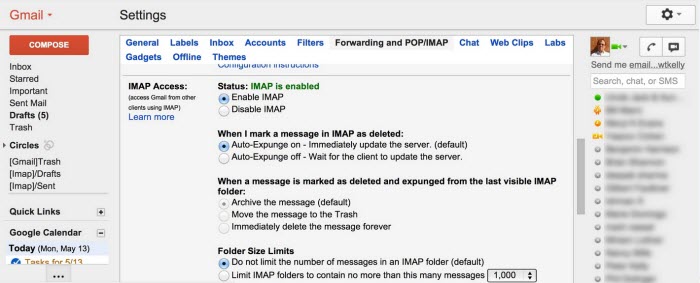 Then the setup of IMAP in the Gmail account is done.
2. Steps to Set Up Gmail on iPhone.
After the setup of IMAP in the Gmail account, you need to use the Gmail on the iPhone then, so next we will show you how to set up Gmail on iPhone quickly and efficiently.
Firstly, head to the Home Screen and then hit the settings and you will see an interface like the left below one. Then slide down the page and tap the Mail, Contacts, Calendars option.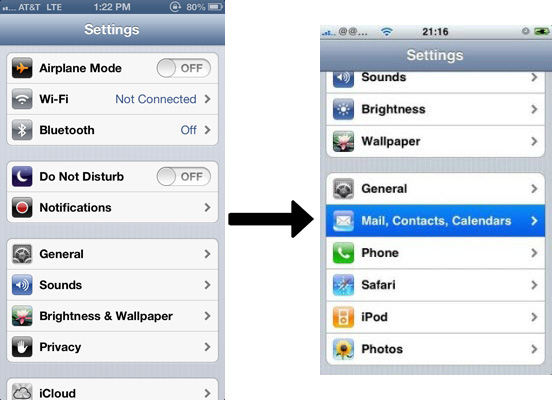 Secondly, you will see the interface like the below one and click the Add Account option and when you see the right picture below, choose the Gmail icon.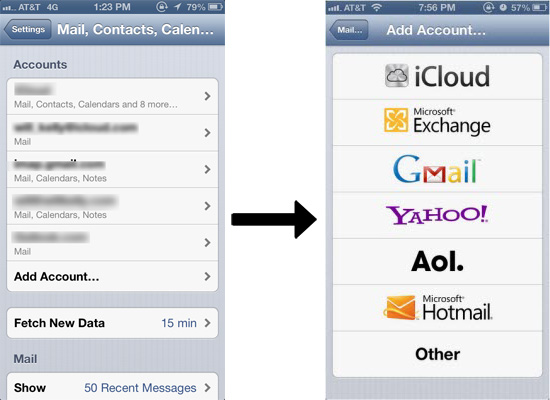 Thirdly, just fill the blanks with your information and finally click the Next button on the right panel.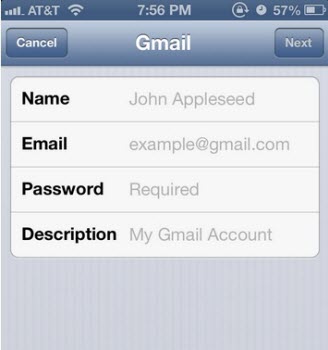 Now you are able to use the IMAP to access the Gmail on the iPhone.
Related Articles
How to Download Facebook Videos on iPhone
Best Backup Apps for iPhone, iPad or iPod touch
How to Transfer Voicemail from iPhone to Computer Easily