How to Manage and Free Storage Space on iOS 11 Like a Pro
Do you feel your iOS 11 devices are running slowly for low available storage space? This situation happens a lot when the iPhone/iPad/iPod has been used for a period of time and also the device has limited storage capacity. To make your iOS 11 device runs faster and saves more files as you intend, you'd better check out these tricks below to manage the storage space and free up the potential storage like a pro.
1. Check the Storage on Your iOS 11 Device
Before managing the storage space on iOS 11, it is better to check how much the storage has been used and how much left first. And you might check the storage just on your iOS device.
Go for "Settings" > "General" > "Usage" > "Manage Storage".
Then you might see an interface, showing all your apps and how much storage each one uses. Furthermore, you are allowed to view more information about the usage by tapping the app but the usage does not contain the cached data and temporary data.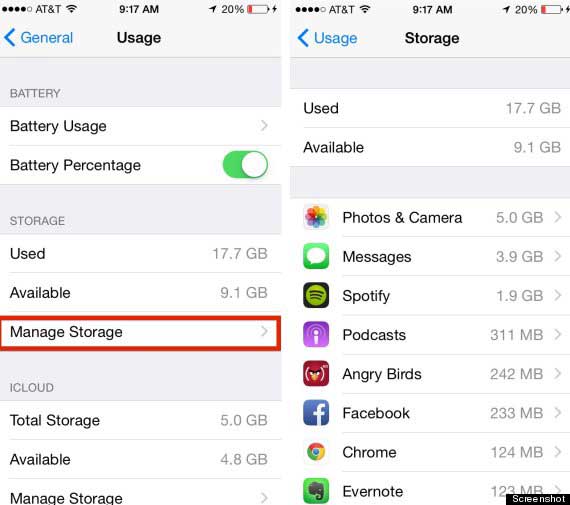 2. Regularly Transfer Photos & Videos to a Computer
If you are using iCloud and have enabled the Photo Stream, each picture and video taken on an iPhone will sync to the iPad automatically and vice versa. And you should have noticed that every picture can easily take up two or more MB of the storage and there might be hundreds or thousands of photos in your iOS device. Also the videos often occupies further more space and each of them usually takes up hundreds of MB. In this way, you'd better remove the photos and the videos regularly from your iDevice to a computer. You could use the computer as the primary backup and delete the images on the iDevice.
3. Delete Finished Games & Unused Apps
Some applications takes up a large amount of storage space, especially some games, for full HD display and 3D graphics. And also you should beware of app's internal cache, some apps themselves take up a small amount of storage but download lots of files within them. There might be some completed games you will not play again, or apps you will not use any more or even not finish installation, which is a waste of storage space. And you should have been aware that those apps are usually free and can be downloaded again if you want. So why not delete the old completed games and unused apps from your iOS device for the new? You might tap the app icon under "Manage Storage" and "Delete" to remove them from your iDevice.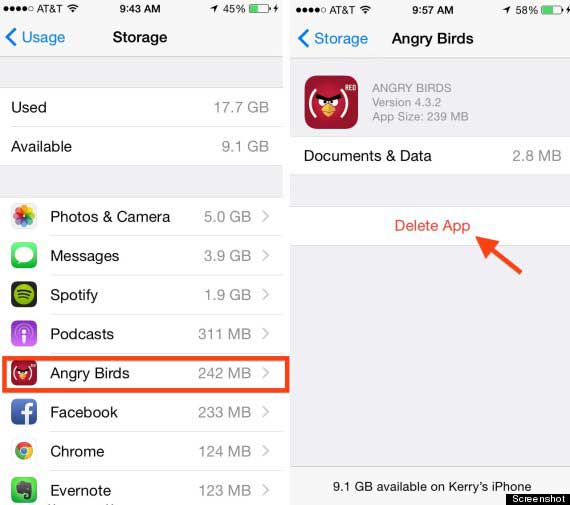 4. Remove Watched Videos & Prefer Standard Definition Videos
HD (high definition) videos can take up large amounts of space, sometimes it will takes up 500MB to several GB with one file. So if you have finished watching the video, please do delete them. Because the movies, TV shows, or video podcasts can be downloaded again, or you could stream them again if you like. You can delete them by swiping left under the Video app and tapping "Delete" to finish it.
Further more, you could also to save the standard definition videos instead of HD, which saves plenty of storage space. Because the standard definition videos have smaller screen resolutions than HD videos. To do this, you could connect your iDevice to the computer and run iTunes, then find "Options" button on the top to tick "Prefer standard definition videos" . Thus the SD contents will be saved as standard definition instead of HD. In addition, please remember to delete the videos when you finish the operation.
5. Delete All Music
It is not necessary to store all of your music with lyrics on your iOS device, which a way to take up much of space. You can play music with iTunes Home Sharing on a computer while at home or the office, and delete all music on your device and just keep only a few your favorite songs on your iPhone in case of no available computer around. You could also sign up iTunes Match to play music from your iTunes Library from anywhere due to iCloud. Besides, it is a great way to stream music from iPad and iPhone without actually occupying precious storage space on the device with apps like SoundCloud, Pandora, Spotify, Rdio and etc.
6. Set Your Messages to Automatically Expire
If you don't need the old messages from long time ago, you can set up your messages to be deleted automatically. To do this, you could go for "Settings" > "Messages" on your phone and select 30 days or 1 year under "Keep Message". You can also adjust how long your videos and audio messages are saved, two minutes or never.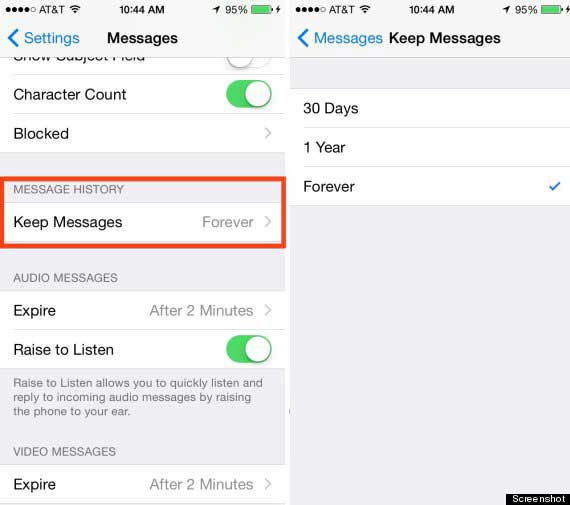 7. Save Only HDR Photos
You should have noticed that your phone will save the same picture as two different image quality. HDR photos are much clearer with higher resolution than the normal ones. If you prefer the HDR photos, you don't need to keep the normal ones then. To do this, you could go to "Settings" > "Photo & Camera", then move to the bottom and deselect "Keep Normal Photo".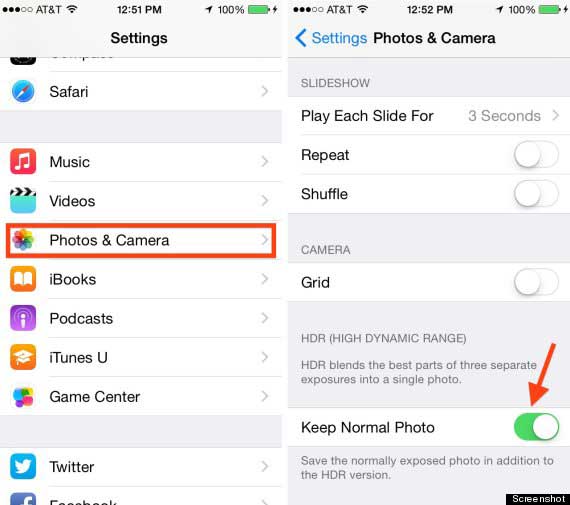 8. Stop Using Photo Stream
iPhone's Photo Stream syncs automatically the photos across your iOS devices via WIFI thanks to iClond. It means you have stored the pictures twice on your device. So unless you need to share your photos from your iPad to your iPhone all the time, you'd better turn it off. Just go to "Settings" and scroll down to "Photos & Camera" and turn off "My Photo Stream".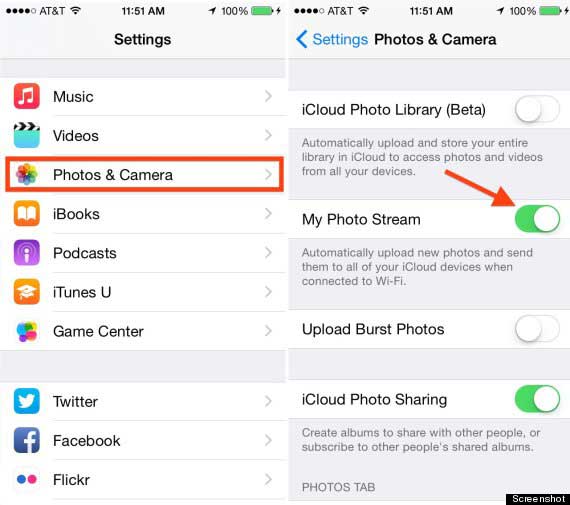 9. Regularly Free Up Storage Space on iOS 11 with Cleaner for iOS
With the help of Cleaner for iOS (Windows/Mac), you could be more like a pro to manage and free up storage space on iOS 11. Cleaner for iOS is a professional third party program to clean junk files and any unwanted data for iPhone/iPad/iPod touch. You could clean all the junk files, temp files, app crash files, log files, cookies, unused apps and other unwanted files with simple steps.
Step 1. Install the above software and run it on your computer, then connect your iDevice to your conputer with a USB cable.
Step 2. Select the "Phone Clean" Mode and then tick all the file folders that you want to remove from your iPhone/iPad/iPod touch.
Step 3. Click "Clean" button to begin the process and hit "OK" on the promo dialogue. Afterwards, all you need to do is to wait for a while till the process is finished.