What You Need to Expect at Apple's WWDC 2015?
The much awaited Apple's WWDC 2015 event was hosted with much fanfare and the anticipated smart watch is finally out. They have announced a release date for the same as well as announced a slew of other products including the new Macbook, a 12-inch ultra-thin laptop. Wrapping up Apple's WWDC 2015 reviews is a huge task because they had a lot to discuss about and the event had some interesting new announcements as well, like launch of HBO Go app exclusively for Apple TV. If you are planning to watch Game of Thrones next month, buy it! In the following contents, we'll focus on the new-released Apple Watch and Macbook for your reference.
Apple Watch - The Most Personal Device Yet
Critics and fans alike are really excited about the upcoming smart watch from the company because of which Apple watch reviews are really positive till now. While many tried their hands in this scenario, none succeeded significantly and people expect them to finally break the barrier.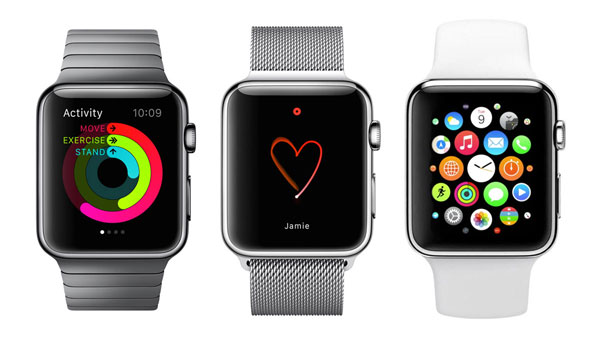 Design - The designers have achieved a milestone by adding a crown to the watch to gain that classic look but in reality, it lets you zoom in or out of maps, scroll web pages and more. It also serves as a home button. The design is square for now but a rounded one isn't far away from launch.
Apps - The success of any gadget largely relies on its usability and efficiency. Apple's new watch comes with a bunch of impressive apps including one designed to let you hire Uber cabs, another to check in at airports and Alarm.com app which allows you to open your garage doors automatically. The media apps which join the launch line-up include Shazam and Instagram. Some of them may not be so convenient to use on the tiny screen but we can expect them to be optimized so that it wouldn't strain your eyes too much.
Battery Life - 18-hours of battery life! A solid claim to make but the developers confirm that their tiny new gadget wouldn't force you to search for a plug all the time. Besides, being a watch, obviously people expect it to be long on battery. It's not on par with Android wear but based on the sophistication of the apps and the hardware quality, it might well justify the battery power being offered
Pricing and Features - A bunch of medical research kit apps are debuting on the smartwatch that allows companies to medically test you and send user statistics. You can opt in voluntarily to be part of the program. There are five medical apps already. In terms of pricing, $349 is going to be the cheapest, a sports edition while stainless will set you back by $549. Based on the strap you choose, the pricing will vary.
If you wish to get more details about the topic of Apple Watch, please click here
New Macbook - Ultra-Thin and an iPad like Laptop
Imagine an iPad with more powerful hardware and a dedicated keyboard attached to it, the new Macbook will easily fit into this description. The laptop has a 12-inch Retina display with an amazing 2304 x 1440 resolution and is just 13.1mm thick. The keys are much stiffer which makes it easier to type without feeling as if your fingers are floating in the air. Apple has increased the size of the trackpad which makes navigation much easier and it even detects the amount of pressure you exert on it with your fingers to perform a wide range of actions. To manage files between the New Macbook and iDevice, you can ask help for MobiKin Assistant for iOS (Mac Version).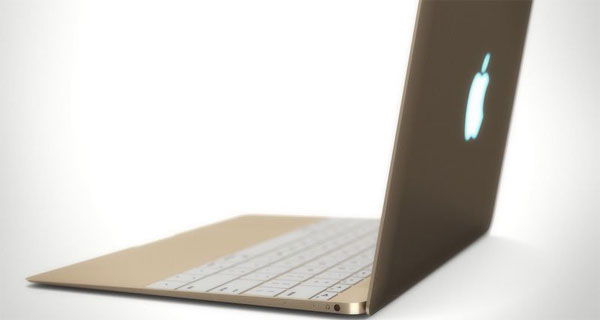 USB-C Port - The reason why Macbook reviews are so rave is that it debuts with the new USB-C port which changes laptops forever. Instead of carrying your bulky charging cables, you can now charge the laptopusing a USB port, which is the first of its kind. The only problem is that there's only one port and users can't connect a second device if they are charging at the same time. However, the new port speeds up file transfers significantly.
Hardware - Macbook, even though exceptionally slim and lightweight, sports a good 1.1 GHz dual core Intel Core M on the inside combined with 8 GB of RAM as well as 256 GB storage space. For higher pricing, users have the option to boost the power of the machine.
Battery - Battery has been split into sheets to fit in to the slim design yet they offer over 10 hours of usage which is great. Apple has definitely done a phenomenal job one more time with this new laptop while they have refreshed the line-up of their old products as well. The pricing starts at $1,299
At Apple's WWDC 2015 conference, the company also revealed a bunch of car apps related to their CarPlay technology which makes accessing smartphones easier when you are driving and a gold edition of the Apple watch priced at a mere $10,000, if you put it that way.
Related Articles
How to Transfer Photos from iPhone 6/5S/5/4S to iPad
Tips to Transfer or Copy Contacts from iPhone to Computer
How to Transfer Music or Songs from iPod to iPhone