Tutorial to Help You Extract Deleted Music on iPhone X/8 Plus/8/7/6S/6/5S
An iPhone is sometimes used as a music player for many iPhone users. They prefer to download a lot of songs or tracks on iPhone rather than use MP3 player or walkman as they can surf the Internet at the same time when they listen to music with their iPhone. But some songs are easy to be deleted due to different reasons such as accidental deletion, failed jailbreak, factory settings, water damage, iOS upgradation, and broken device and so on. All these causes bring bad emotions to iPhone users especially when their favorite songs were deleted. Is it possible to get them back? The answer is positive. But you can make it unless you have a professional recovery program. As it's known to all, there are various types of programs in the mobile market. How to choose from them is a difficult question. Here we will show you how to recover music on iPhone and recommend one of the most friendly and helpful software to help you extract other deleted data from iPhone X/8 Plus/8/7/6S/6/5S on computer or Mac. It is MobiKin iPhone Data Extractor (Windows) or MobiKin iPhone Music Extractor (Mac OS X). You can also use it to restore data like videos, photos, contacts, messages, notes, reminders, bookmarks and voice memos, etc. Keep reading the tutorial in the next chapter and get the important songs on your iPhone back.
Part 1. Steps to Extract Deleted Music on iPhone X/8 Plus/8/7/6S/6/5S
Recover Lost Music from iTunes:
It happens when you accidentally deleted the music data on your iPhone. Actually, songs that have been deleted from your device but still appear in your computer's iTunes application can be recovered by syncing your iPhone with your PC. To do this, you can follow the instructions below.
1. Plug the iPhone into the PC on which your music is stored and allow it to synchronize.
2. Ensure you are logged in with your unique Apple ID and then press the "More" option in the bottom right side. Select the "Purchased" tab and then select "Music."
3. Select the tab on the left side of the iTunes program on your PC that shows your iPhone's device name to open an iPhone menu which will allow for a customized synchronization of specific songs, artists, playlists and more.
4. Then you can choose the songs you want to recover and click the "Restore from Backup" option so you can get back the lost songs on iTunes successfully.
Recover Lost Music from iCloud:
iCloud is another useful function that Apple has developed. We could also use iCloud to restore the lost music data. Here are the steps on how to extract deleted music on iPhone.
1. First, you need to enter the iPhone settings app and select the "General" option.
2. Then at the bottom of the "General" page, you can select "Reset".
3. Select the second option to "Erase All Content and Settings".
4. When the phone restarts, select the "Restore from iCloud" option and then you can restore the data including the music data.
After that, you may need to recover the lost data from a comprehensive aspect. Next we'll show you the most powerful program that's capable of recovering deleted data on iPhone.
Part 2. Steps to Restore Lost Data on iPhone
Make sure your iPhone is jailbroken, if not, then you have to jailbreak it first. Launch the program and link your iPhone to the computer. Then you can follow the guide on the interface to jailbreak your iPhone and click "StartScan" to start scanning the iPhone Data.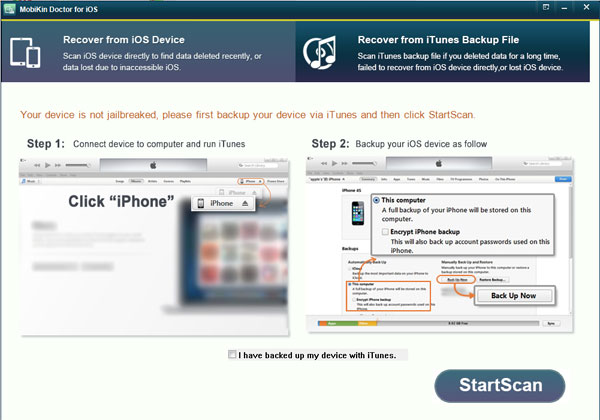 After that, you will see the parameter of you iPhone displayed on the window like this: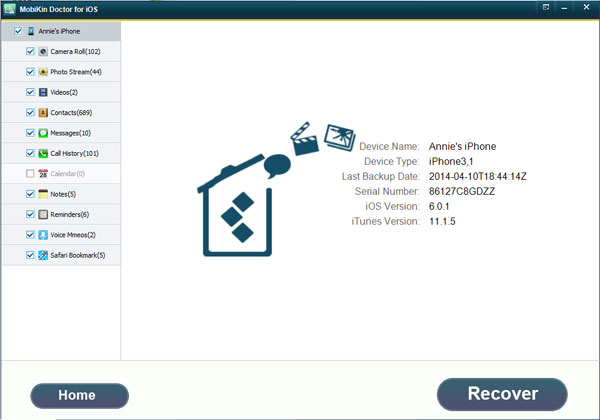 Then you can choose the music file on the left sidebar and preview the data on the right panel. Mark those you want to recover and click "Recover" to extract them to the computer. In this way, the lost iPhone data like videos, photos, contacts, messages, notes, reminders and bookmarks and more can all be extracted accordingly.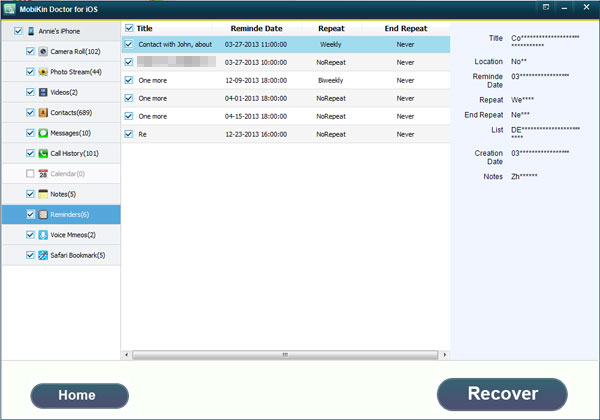 If you have music backup file in iTunes, then you can choose the other mode "Recover from iTunes Backup File instead. You don't have to link your iPhone to the computer using this recovery mode. The procedures will be the same with the mode "Recover from iOS Device". You can review the steps above before taking action.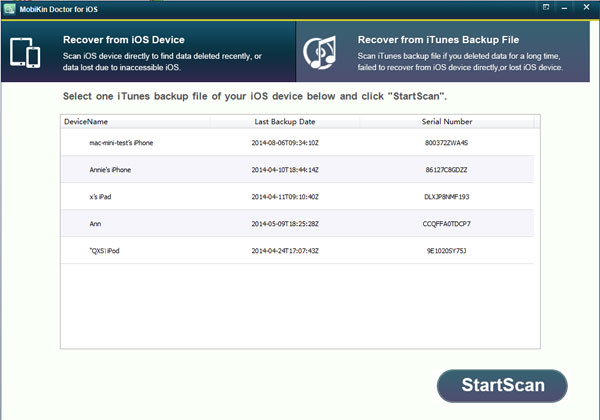 Related Articles
Tips to Recover Voice Memos from iPhone 6 Plus/6
How to Retrieve Deleted Text Messages from iPhone
Guidance to Recover Deleted Contacts from iPhone 6