Full Guide on How to Restore iPhone X/8/7 in Recovery Mode
Generally speaking, plenty of common iPhone problems can be resolved by simply restarting iPhone, however, some more complicated iPhone errors require putting iPhone into recovery mode to fix them. This should not be your first solution to repair iOS device, but in case you need it, this article is showing you the full guide on how to restore iPhone in recovery mode and also the alternative way for your reference.
Part 1. When to Use Recovery Mode
Part 2. How to Restore iPhone X or iPhone 8 with Recovery Mode
Part 3. Alternative Way to Restore iPhone X/8 If Recovery Mode Doesn't Work
Part 1. When to Use Recovery Mode
Recovery Mode provides the iOS device for a proper firmware and restore it to factory settings. And because of Apple's security standards, it also updates iPhone firmware to the latest version, which is why jail breakers should is not supposed to use this mode if possible.
Besides, please note that enabling recovery mode will erase all content and settings on your iPhone, so do make a backup of your iDevice before you restore your iPhone by entering Recovery Mode.
If you are experiencing any of the following problems, recovery mode is a choice to fix your iOS device:
- iOS device gets stuck on Apple logo and won't turn on.
- iTunes can not recognize your iPhone/iPad/iPod touch when plugging into a Mac or PC.
- You have the "iPhone is disabled. Connect to iTunes." notification on iOS device screen.
- Some unknown iTunes errors or iPhone errors appear when attempting to restore, update, downgrade your iOS device.
- The process of downloading or restoring on iPhone pauses for a long time.
Part 2. How to Restore iPhone X/8 /7/6S with Recovery Mode
If you need to enter iPhone recovery mode, here is how to put iPhone into recovery step-by-step:
Step 1. Please disconnect the USB cord from your iPhone, but leave the other side connected to your Mac or PC.
Step 2. Launch iTunes on your computer. And please make sure the latest iTunes has been installed on your computer. You can go to Help > Check for Updates on iTunes to confirm or get a latest version of iTunes.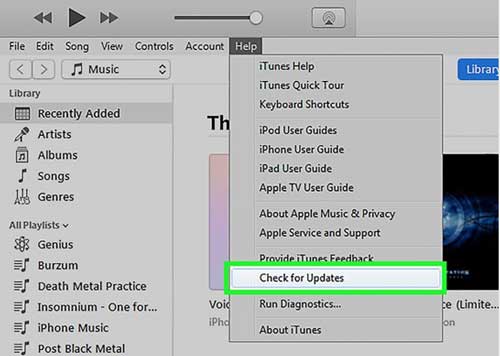 Step 3. Then press and hold the Home and Power button on your iPhone to turn off the iPhone.
Step 4. After your iPhone has been turned off, please connect your iPhone to the computer with the other side of USB cable. Then please continue to hold the Home button and let go of it when a "Connect to iTunes" screen shows on your iPhone.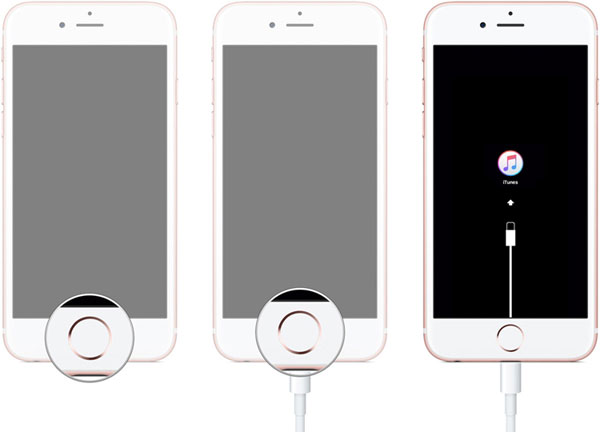 Step 5. Congratulations! You are now in the recovery mode successfully. Then you might receive a message from iTunes, asking you to restore or update your iPhone for your iPhone is suffering some problem. Just click Restore option if you need.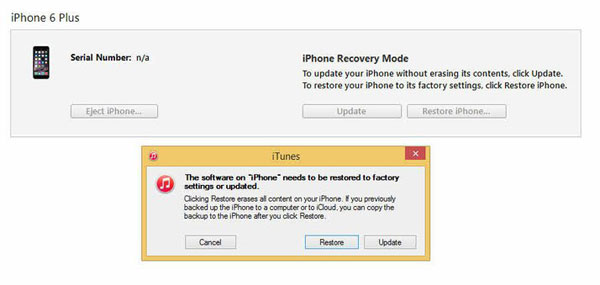 It is kindly advised to try the Update option as first. Usually, updating the iOS software can also fix some iPhone error, importantly, it will keep all of your iPhone data on your iPhone, while restoring an iPhone will erase all data and settings on your iPhone. Anyway, it is a choice.
Here is how to exit iPhone recovery mode:
- Press and hold the Home button and the Power button for 10 seconds to turn off iPhone.
- Press the Power button to start the iPhone. Done!
Part 3. Alternative Way to Restore iPhone X/8/7 Plus/6S If Recovery Mode Doesn't Work
If you think that entering the recovery mode to restore your iPhone is a little bit complicated, you have also the alternative way to fix your iPhone, that is, using the iOS System Recovery tool to restore your iPhone automatically. The iOS System Recovery software is a professional third-party tool for iPhone error recovery, which supports to automatically detect the iPhone's problem and fix it automatically with 3 steps.
Below are the free trail of the software in Mac and Windows version, you can download it on your computer and follow the step-by-step guide to restore your iPhone.
Here is how to restore your iPhone:
Step 1. Connect iPhone to PC
Run the installed iOS System Recovery software on your computer, and keep your iPhone connected to the PC with a USB cord. Then you might switch to "More tool" > "iOS System Recovery" on the main interface.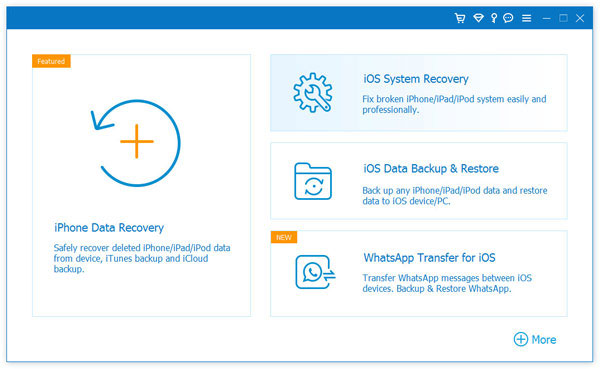 Step 2. Detect iPhone's System Problem
Then the program will automatically detect the likely system problems of your iPhone, and display them like Red screen of death, Stuck on Apple logo, Recovery mode, iPhone Error 9006 and etc. Just follow the screen to hit the "Start" button to go on.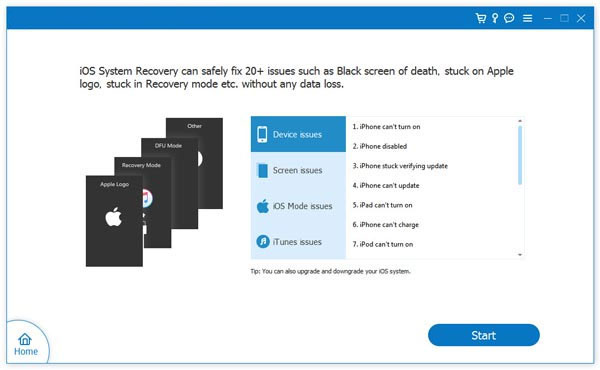 Step 3. Start to restore iPhone
Finally, follow the screen to confirm your iPhone information. If it is correct, just hit "Repair" option to begin fixing your iPhone error. If not, select the right one and then hit "Repair"option to start the restoration process.
To restore your iPhone, the software will automatically detect your iPhone's current iOS version and then download and install the latest one on your device.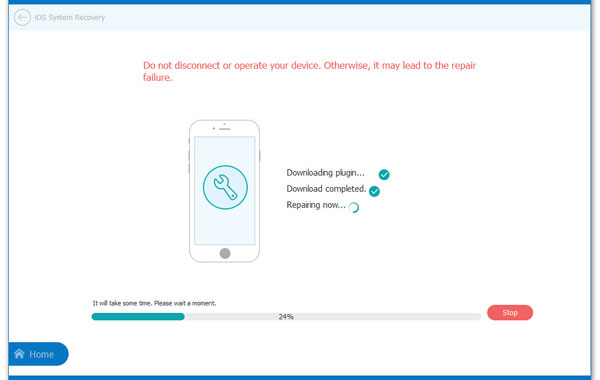 Related Articles: