Copy Call Logs from Samsung to HTC
Every time you make or receive calls your Samsung phone records the date, the time of the call, the person who was on call and the duration of the call. And when you switch to another new phone, such as HTC One M8 or M9, there is a need to transfer the call logs from your old Samsung phone, such as Galaxy S7/S6/Edge/S5/Note 7/6/5/4 to your new HTC phone. In case you give away the Samsung phone, or when the Samsung phone is infected with a virus and we want to access the call logs urgently. However, we may encounter some expected problems when doing the transfer. For example, the sender and the recipient phone settings may disallow the transfer.
With all the above problems, there is need to consider a program that will ease the call logs transfer. Samsung to HTC Transfer helps you transfer data from one phone to another with one click. This powerful software allows a selective transfer, and therefore you do not have to transfer even the irrelevant call logs. The data transfer provided by the tool is safe and sound and does not tamper with the originality of the file. Overall file types of Android can be supported by it, including contacts, text messages, photos, videos, music, call logs, notes, apps and etc. Not only Samsung and HTC, it is also compatible with LG, Sony, Motorola, Google Nexus, Huawei, ZTE, etc.
There is no question about the phone's operating system as the software universal. The data transfer is made easy as you just have to connect the phones and the process will be done with a click. The following guide will let you believe that it really is a perfect solution for you to copy call logs from Samsung Galaxy S8/S7/S6/S5/Note to HTC One M8/M9/M10.
Maybe you will be interested in:
Transfer Media Files from LG Phone to iPhone
How Can I Transfer SMS from iPhone to Android
How to Transfer Samsung Call History to HTC Phone?
Step 1. Download, install and launch program
Connect both the Samsung and HTC phones using different USB cables to the same computer where you have launched Samsung to HTC Transfer. This gives an initial interface from which you need to choose from.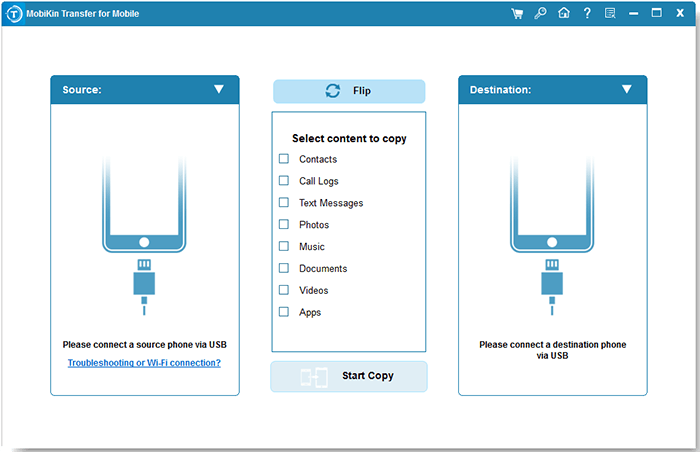 Step 2. Enter Phone to Phone Transfer mode
From the main interface, there are 4 options but for this type of transfer you need to click on "phone to phone transfer" which is the first option. This takes you to a new window with the Samsung and HTC phone and all the transferable files displayed.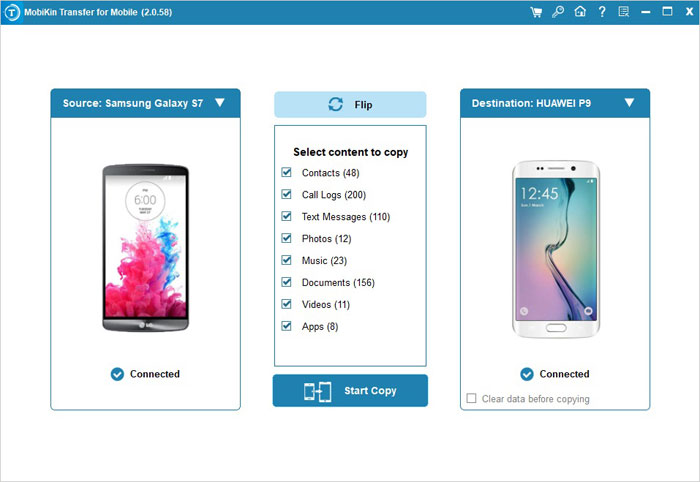 Step 3. Copy call logs from Samsung to HTC
The display includes the call logs and contacts among other files. Check on the "Call Logs" if you only need to transfer call history. Click on the Start Transfer button to begin the transfer,
Related Articles:
Transfer Call Logs from iPhone to HTC