1 Click to Transfer Apps from Moto X to Android
Moto X phones have been introduced for a long time and starting to get outdated. Even the new phones in the 2nd generation lack important features like a SD card slot and feel old. Users are not getting satisfied and going for new phones. But they need their apps and data on the new phone and this is where the problem comes. There is no direct way to transfer apps from Moto X to new Android and then you also have compatibility issues. Many of the apps will not work on the new Android phone or simply cannot be transferred.
No need to hassle yourself with useless software that doesn't deliver. All your problems will be solved with the help of MobiKin Transfer for Mobile (Mac version available). Various files including apps, videos, music, contacts, text messages, ebooks and other data can be transferred to any phone of any platform in a matter of minutes. It doesn't matter if you want to transfer from iOS to Android or Android to Symbian because all iOS, Android and Symbian devices are supported. All files will be transferred with 100% compatibility and zero data loss.
Read Also:
Calendar Transfer between two Android
Switch Files between iPhone and Motorola
Here is a look at the few simple steps and things you need to do to transfer all your apps from your old Moto X to new Android device easily. Remember you will have all the app data saves so you've nothing to worry about here!
How to Copy Apps from Moto X to Another Android Device?
Step 1. Launch Moto X to Android transfer software
Access the Moto X to Android Transfer and launch it on your computer. Use two separate USB cables to connect your Moto X and new Android phone to your workstation. Look at the screen for the interface with different options.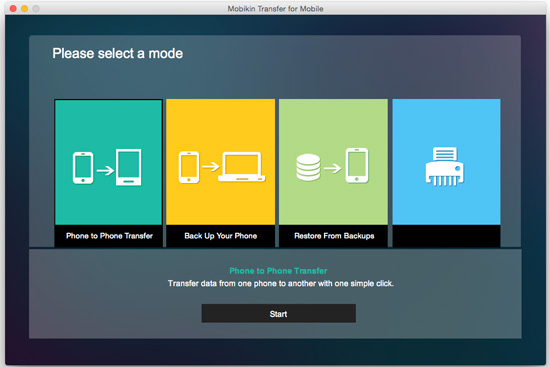 Step 2. Choose "Phone to Phone Transfer"
Out of the options presented on the screen, click on the "Phone to Phone Transfer". A new window will open up with the content list of your Moto X and the new Android phone. You can find all your stored contacts, photos, apps, videos, music and other files.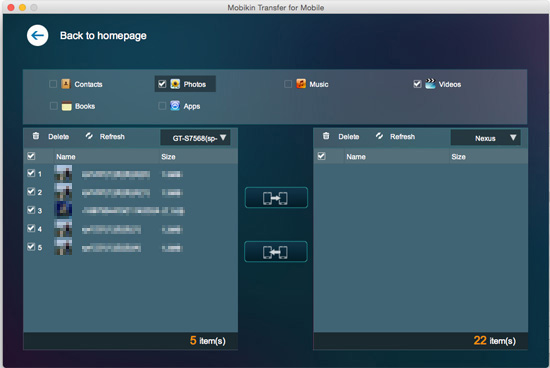 Step 3. Transfer apps from Moto X to Android
The top panel will give the opportunity to transfer content in batches. You can select the Apps and then press the arrow sign to begin the transfer of all apps from Moto X to the new Android device.
Related Articles:
How to Read HTC Calendars on iPhone