Transfer Photos/Videos between iPhone and Sony
There are many great features included in today's mobile phones. Each feature has been designed with special purposes in mind so everyone should review their phones closely to see what the manufacturers have made for them. From using a mobile phone to access the Internet while on the road to using the camera and video features to record a vacation spot with all of its associated activities, these phones are made with so many different purposes in mind. With this being the case, people like storing the videos and snapshots that they have taken so that they will never lose them. Therefore, they can always keep them as special memories of people that they like and enjoy being around. Therefore, if you are a Sony Xperia Z5 user, and recently want to switch to new iPhone 7 or 7 Plus, you should learn how to transfer photos and videos from your Sony phone to the new iPhone.
Read similar guides: Transfer Media Files from LG Phone to iPhone
First of all, we should make it clear that iPhone is running iOS and Sony is running Android system. So you can not make the transfer between the two mobile phones directly unless you ask help from a third-party Mobile Phone Transfer program. It allows you to transfer everything like photos, videos, music, text messages, contacts, apps and more among Android, Symbian and iOS devices with ease. With this software, you don't have to worry about the size of your videos and photos, you can transfer all these media files you want at one time. It is fully compatible with iPhone 7, 7 Plus, 6S, 6, 5S, 5, etc. and Sony Xperia Z5/Z4/Z3/Z2. What's more, the software also enables you to backup your phone data to computer, and restore the backup record to any phone you need.
That said, making it simpler and easy is one of the primary goals of this powerful software, and it has achieved the things that it has set out to do. For instance, it has made it much easier for the user to transfer their information from one mobile device and operating system to another. And it is also ideal for not only making these transfers easy to understand, but they only involve a 3 step process in exporting data. Keep on reading the 3-step guide:
Read More: How to Transfer iPhone Data to Google Nexus?
How to Copy Videos/Pictures between iPhone 7/7 Plus and Sony?
Step 1. Install and run this Transfer for Mobile
Download this software on the desktop computer or laptop, and then connect the Sony phone and the iPhone to the computer via a USB cable for each device.
Note: iTunes need to be installed to perform the transfer successfully.
Step 2. Enter Phone to Phone Transfer option
From the main interface screen, the user will see 3 different options to make their selections from. The user should click on Phone to Phone Transfer option.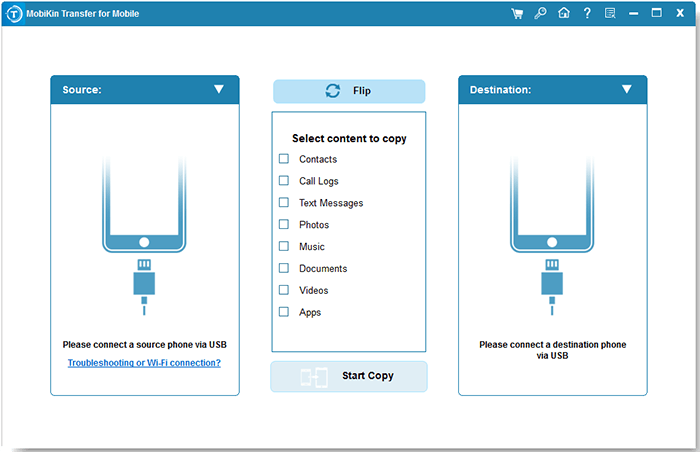 Step 3. Transfer photos/videos between iPhone and Sony
Users should select the files that they want to transfer from their iPhone to their Sony phones by marking each file. Once all the videos and photos for the transfer has been selected, click on the transfer icon to begin.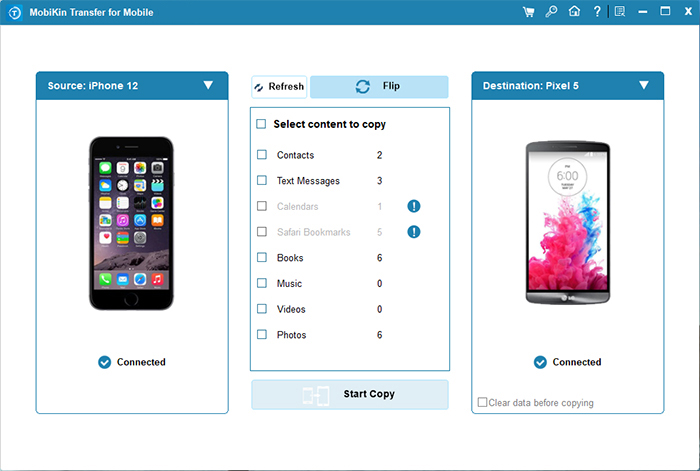 Related Articles:
How to Read HTC Calendars on iPhone