All News about iPhone X/8
The launch of a new iPhone is usually considered to be the biggest technological event of the entire year. However, the much anticipated iPhone 8/X launch is likely to be even bigger. This is because the year 2017 marks the iPhone's 10th anniversary. Apple Inc, as usual, is expected to unveil new products with various groundbreaking features, some of which have never been seen before.
See Also: How to Fix iPhone Backup & Restore Issues with iTunes
There are currently various news about the iPhone 8/X swirling around. This comprehensive guide is, however, only going to provide you with the most primary features about the iPhone 8 and iPhone X. You can read and know something about these two products in advance.
Part 1. The Common Features of iPhone X and iPhone 8
Part 2. Differences between iPhone X and iPhone 8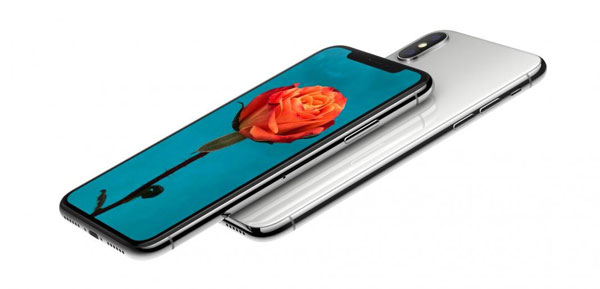 Part 1. The Common Features of iPhone X and iPhone 8
Apple will release its new products in this September. Among them, iPhone 8 and iPhone X are the two products that people most expect. Actually, these two products is different but still have something in common.
1. An all-glass body
According to Ming-Chi Kuo (a KGI Securities analyst), Apple Inc will finally ditch the aluminium casing that was used in the iPhone 7 for an all-glass enclosure. This all-glass body enclosure is expected to be held together in place by a special stainless steel frame that is fitted on all sides.
Apple in the year 2014 filed a patent for its unique glass enclosure. This patent was approved just a day before its official iPhone 7 launch date, meaning that the technology is likely to be used to make the iPhone 8 and iPhone X.
2. Wireless charging
This is probably the most popular iPhone 8/X news. The wireless charging technology is relatively old that has been used by many smart phone manufacturers. However, it is important to note that Apple Inc's take on this particular feature will be quite different. The iPhone 8 and iPhone X are expected to feature long range wireless charging.
This means that the iOS device will not have to be placed close to or directly on a charging mat for it to work (charge). The iPhone X/8 will still be able to charge even after being placed fifteen feet away from its charging pad.
3. Improved water resistance
The iPhone 7 has an IP67 rating. This means that the iOS device can survive for about 30 minutes when submerged in one meter of water. The iPhone 8 and iPhone X are expected to have an IP68 rating, which means that it will be able to survive for about a half an hour when submerged in up to 1.5 meters of water.
Despite all this, you are advised against swimming with your device or playing around with water using the iPhone 8/X has its warranty, just like that of the iPhone 7, is expected to exclude water damage.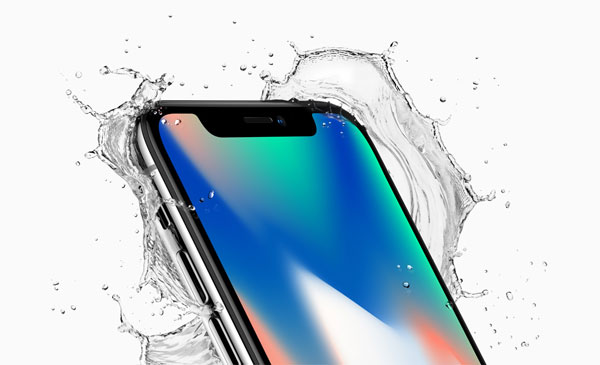 Part 2. Differences between iPhone X and iPhone 8
1. "Home" button
The most obvious distictions between iPhone 8 and iPhone X is Home button. It is reported that iPhone X may not have a "Home" button while iPhone 8 retain this button. That means users could switch the interface of iPhone X just by swiping from the buttom. However, this feature would disable the Touch ID on iPhone X because the technoly of identifying fingerprint under screen is not mature yet. On the contrary, iPhone 8 has no any changes in Home button and it still supports the Touch ID feature.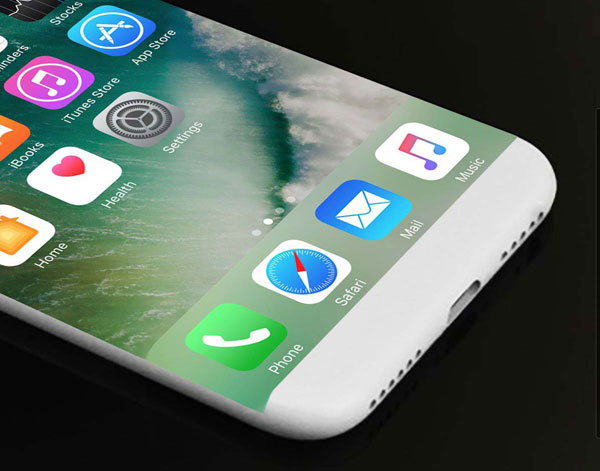 2. LCD Display VS OLED Display

The second differences between iPhone 8 and iPhone X is the screen. It is said that the size of these devices is disparate. According to the news, iPhone X will be 5.8-inch while iPhone 8 has two sizes- 4.7-inch and 5.5-inch. In addition, the biggest difference lies in their display screens. iPhone 8 will use LCD displays as before. However, iPhone X is going to employ OLED displays which will response to your directive more rapidly.
3. Face ID VS Touch ID

With the development of technology, smartphones equip the function of facial recognition must be a tendency. And according to the news, iPhone X is very likely to be the foregoer of this feature. It means that iPhone X is able to unlock the device by recognizing a user's face. This is an advancement which can make the unlocking process more quickly and safely. However, iPhone X does not support Touch ID while iPhone 8 is capable of unlocking the device via Touch ID but unable to use Face ID.
Conclusion
According to all these news, both iPhone 8 and iPhone X are going to be amazing iOS devices. Kindly save about $1,000 if you expect to purchase the device when it is released as iPhones are best known for their costly nature. Besides, in line accordance with the latest news, Apple Inc may launches its new products on 12 September and you can see its real feature very soon.
Related Articles:
Things You Must Do before Switching to A New iPhone 8