New iPhone 2018 - News about the New iPhone
The new iPhone for 2018 is going to be released in this month and there are lots of news about it, including its release data, possible name, design, price, features and so on. All these news can give us a general idea about the coming product. So if you are an iFans or the one wish to buy the new iPhone, you need to know something about the new iPhone in advance. Here is a complete introduction for you.
When is the Release Date of the New iPhone for 2018?
At first, let's take a look at the release time of the new iPhone in the past:
| | |
| --- | --- |
| iPhone | Announce Data |
| iPhone 5 | September 12, 2012 |
| iPhone 5S | September 10, 2013 |
| iPhone 6 | September 9, 2014 |
| iPhone 6S | September 9, 2015 |
| iPhone 7 | September 7, 2016 |
| iPhone X/8 | September 12, 2017 |
According to the table, we can see that Apple has announced every new iPhone in the first or second Tuesday or Wednesday of September. In addition, French radio station Europe 1, citing two unnamed sources, claims that Apple's annual iPhone event will be held on September 12 at Steve Jobs Theater. So we can speculate that the new iPhone will be released in 12 September, 2018. On that day, you can watch the live stream at apple.com.
How Many Models Will be Released & What Will They be Called?
Last year, Apple has launched three models - iPhone 8, iPhone 8 Plus and iPhone X. So this year, it is expected to repeat that feat with a trio of totally new models. And according to the tradition of Apple, these three new models are very likely to be named iPhone XS, iPhone XS Max and iPhone XR.
Except for iPhone, Apple will release some other products as well, including:
- iOS 12;
- Apple Watch 4.
In line with the news, these products equip some new as well as useful functions, so we can look forward to the surprises they will bring.
The Design & Features of the Coming iPhone
Now let's see the design and new features of the new iPhone!
1. The Design & Features of New iPhone
1) Size & Display
The most popular news says that Apple will launch 3 new models with different sizes - 6.5 inch, 6.1 inch and 5.8 inch. Apart from the size, the displays of these devices are also disparate. It is said that the 6.5-inch and 5.8-inch iPhone may equip the OLED display while the 6.1-inch device would equip the LCD display.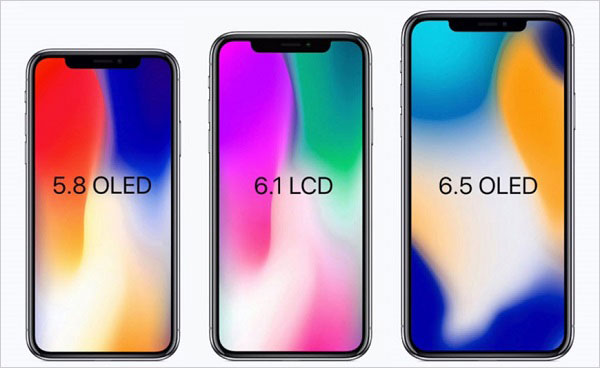 2) All-screen Design
People also expect all new iPhone for 2018 to adopt the all-screen iPhone X design, which means a bezel-free design and no Home button. This design enables users to enjoy a large screen while watching movies or playing games. No border will limit the presentation of the screen.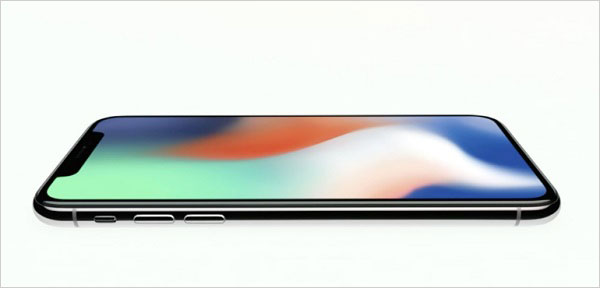 3) Glass Back
It is said that all these new phones will offer wireless charging like iPhone X. So here we can guess that all the new devices will have glass backs, which will give a better experience to their users and let them enjoy the advanced technology - wireless charging.
4) Dual SIM
Another great change of the new iPhone would be the dual SIM design. That is to say, the new mobile phone will allow users to insert two SIM cards into their devices and use two cards on one device without restrictions. However, these three devices would only support the nano-SIM and eSIM presently. It is not compatible with the existing micro-SIM cards.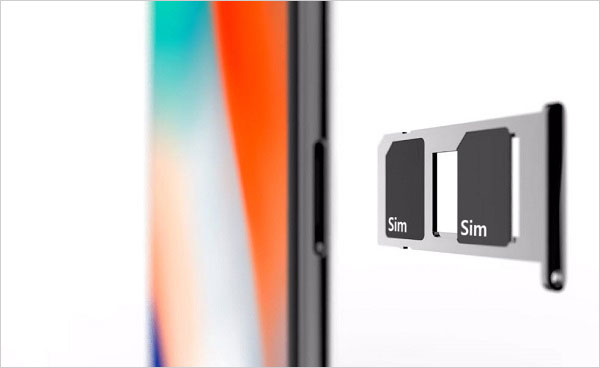 5) Other Features of New iPhone
There is no doubt that the new iPhone also equips some other useful features, such as the Face ID, PVD color process, wireless charging, video recording, front-facing "TrueDepth" 3D camera, larger and deeper pixels, video playback, audio playback and so on. Apart from that, some features of iOS 12 are also available on these new devices.
2. Tech Spec of New iPhone
Processor
A12
RAM
4GB
Storage

64GB/256GB/512GB (iPhone XS/XS Max);

64GB/128GB/256GB (iPhone XR)
The Possible Price of the New iPhone 2018
Last year, Apple has launched a high-end iPhone X with a price tag: $999 and priced the iPhone 8 and iPhone 8 Plus for $699. And this year, the new models are similar to these three devices, so most people consider that the price of new iPhone would still be expensive. Their possible prices would be:
- The 5.8-inch "iPhone XS" will be priced at $999;
- The 6.5-inch "iPhone XS Max" would be priced at $1,099;
- The 6.1-inch LCD model - "iPhone XR" might be $749.
Transfer Data from Your Old iPhone to New iPhone
If you are interested in the new iPhone and plan to purchase one after the release, you need to do some preparations before you switch to the new iPhone. While preparing for the new iPhone, you should not forget two things:
- Back up the files on your old iPhone or Android phone in case of data lost;
- Pick up a powerful mobile transfer tool for transferring data to new iPhone.
For majority of users, making a backup for iPhone or Android phone is an easy task. But do you know how to transfer files from old iPhone/Android to a new iPhone? In this case, you need a professional phone to phone transfer tool called MobiKin Transfer for Mobile. This program enables you to transfer data from Android/iPhone to iPhone/Android with simple clicks. And during the transfer, no any data will be damaged or lost so you can use it with an easy mind. You can download the trial version of this software on your computer to have a try.
After downloading and installing the software on your computer, you can now start to perform the phone transfer. Here is how:
Step 1. Launch the program on your computer and you will see an interface as below: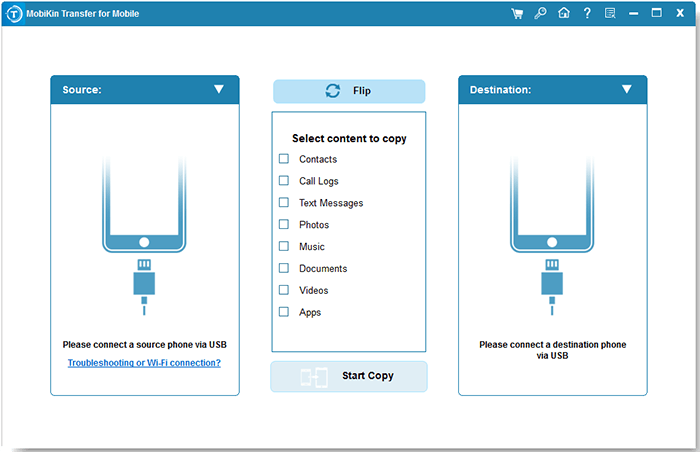 Step 2. Just connect your two mobile phones to computer with two USB cables and then go with the prompts to let them be recognized.
Step 3. Now you will see the connected devices and the transferable files are displayed on the program. Just check whether your new iPhone is the destination device. If not, you need to tap on "Flip" button to change its position.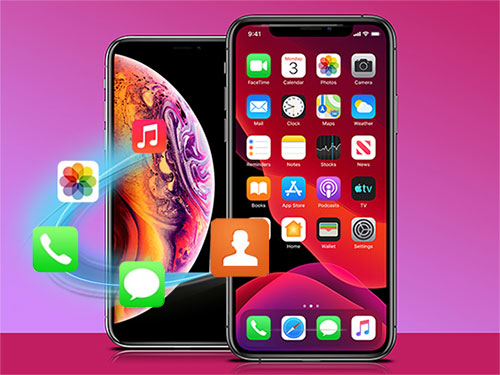 Step 4. At last, you can tick off the folders that you want to copy to the new device and hit the "Start Copy" button at the middle to begin the transfer.
Words in the End
Do you have a general idea about the new iPhone now? Do you like the new devices? Or do you have some other different news about the new models? Just fell free to share your opinions with us.