How to Do If iDevice Fails to Restart?
When you use MobiKin Eraser for iOS to wipe off the data on your iOS device, the program will reboot the device after the erasure. During the rebooting process, if you see the following interface on your iDevice, that means the reboot is going well.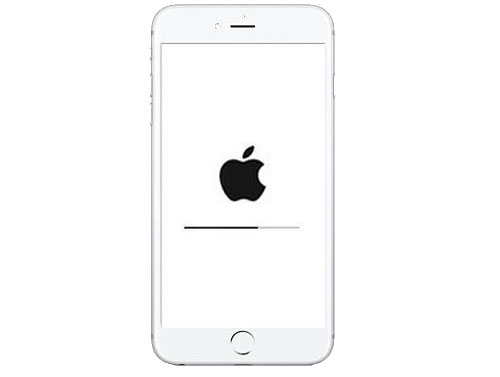 But if your screen is stuck at the black Apple logo as below, that means you fail to restart the iDevice and you need to do something to solve the problem.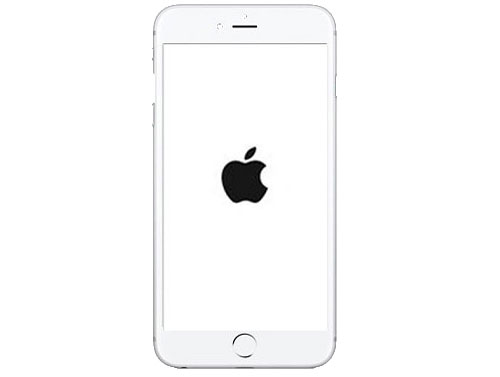 Just take it easy at first and then go with the methods below to solve the problem. Now let's see how to do if iDevice fails to restart!
Force Restart the iDevice
The first method you can try is to force restart your iPhone, iPad or iPod touch. Here is how:
1. When your iPhone 7 or later iOS device is stuck at the following interface, please

- Press the "Power" button and "Volume Down" button on your device simultaneously.
- Release the buttons when the screen becomes black.
- Hold down the "Power" button to reboot your device.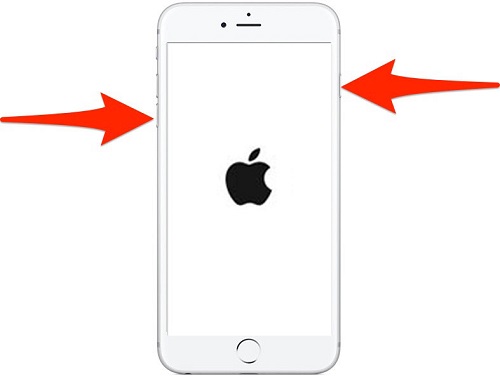 2. When your iPhone 6 or older iDevice is stuck at the black Apple logo as below, please
- Hold down the "Power" button and "Home" key at the same time.
- Also, you need to release the keys while getting a black screen.
- Press the "Power" button to restart the device.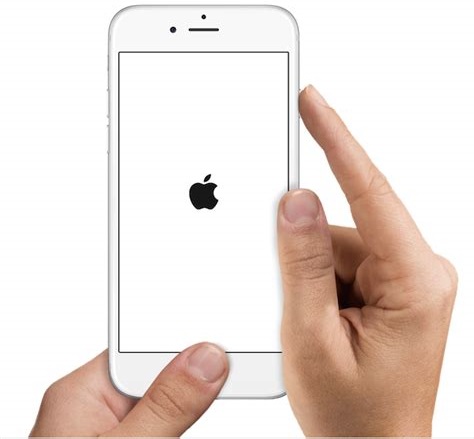 Put Your Device in Recovery Mode and Set it Up Again
Another way that you can use to fix iDevice stuck at black Apple logo is to boot your iDevice into Recovery Mode and then set it up again. However, some users may not know how to enter the Recovery Mode on iDevice. In this case, you can go to the page: https://support.apple.com/en-us/HT201263 to see how to put your device in Recovery Mode. After getting into the Recovery Mode, you can restore the device with iTunes and then set it up again.
Ask Our Support Team for Help
Still fail to restart your iOS device? Please contact us via email: support@mobikin.com with the following contents:
1. What's your Apple device?
2. What's the iOS version of your device?
3. What's your iTunes version?
4. Capture the interface you stopped. (Windows users can press "Print Screen SysRq" key on your keyboard and then click on "Start > All Programs > Accessories > Paint > press ctrl + V to paste the screenshot". After that, you can save the picture and send it to us.)
If you have other problems about the software connectivity, installation or use, just go to the Product FAQ page to get the solutions.