How to Display or Monitor Battery Percentage on iOS 8/9?
It is accepted by many smart phone users especially the Apple devices users that the Apple operating systems with unique functions and unparalleled design is beyond comparison. In present world, Apple almost lead the smart phones market with powerful functions and wide popularity. Then my dear iPhone or iPad users, do you actually know every functions and abilities of the device well? For example are you clear about the battery percentage 's displaying and monitoring operation? Do not worry, there are guides for your reference.
There is a joke that modern people will feel ill and lost when they find the battery life is almost run out but do not know the how much time left, which make them lose the sense of security. It proves the importance of battery life and here we will offer you the simple and complete steps to display or monitor the battery percentages on iOS 8/9 so that you can see how much battery left precisely.
How to Display the Battery Percentage on iOS 8?
Step 1. Head to the Home screen like the picture shows and tap on the Settings icon.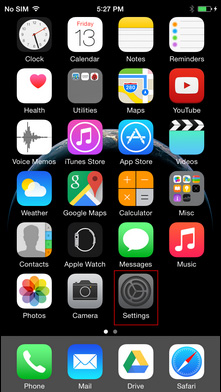 Step 2. Then you will enter the management window and just tap on the General icon.
Step 3. When you enter the next interface, just click on the Usage button.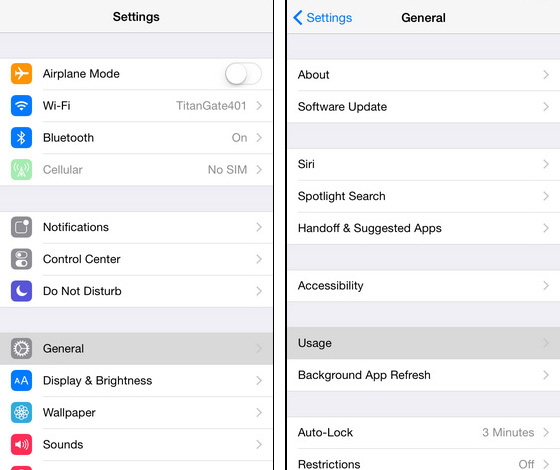 Step 4. As you can see in the window witch the toggle of Battery Percentage on.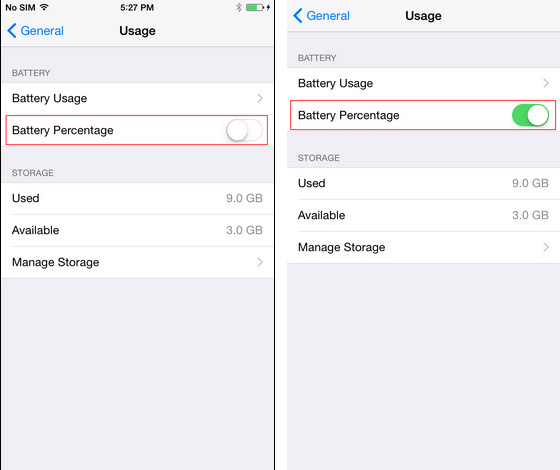 How to Monitor the Battery Percentage from Notification Center on iOS 9?
To offer you more direct view of the battery life, the iOS 9 was improved in the battery life displaying. Apple added the more precise method to display how much battery life left with the percentage. The iOS 9 users may found the battery widget in the Today panel on their iPhone or iPad. The widget can provide the you the accurate battery life for your reference when you want to charge the device or when you are playing the devices. Anyway the exact displaying of the battery life will enable you to play the smart phone or tablets efficiently and make the full use of the battery. Here we will tell you the detailed steps.
First just go to the Home screen and swipe down from the top of the screen. You will see the menu and select the Today panel.
Then just scroll down the page and tap on the Edit button.
Finally just hit the + icon after you find the Battery list.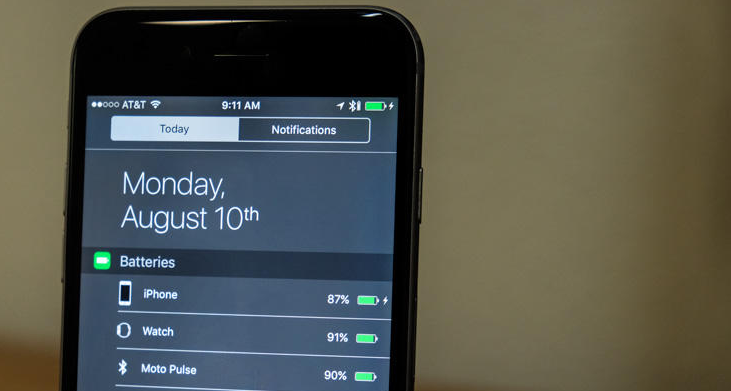 Related Articles
Top 10 iPhone Security Apps
Best Free Apps for iPhone 6/5S/5/4S/4
Calendar App for iPhone You May Like