Easy Methods to Record Phone Calls on Your iPhone!
Every iPhone in the market is capable of recording phone calls, that includes face to face and in person conversation. However, when it comes to making direct record of conversation from your phone, it is not an easy task as many would assume to be. This is because there are restrictions that have been imposed on phone calls on an iPhone recording.
It really does not matter if you are a journalist who likes to keep a record of your conversation or you are a business person that records conversation to revisit it a later date; you will need to download an application that is made for the specific reason. It is also imperative that you know that you cannot record phone calls on an iPhone without the other party being in the know.
You do not want any legal repercussions following you after making a record of any conversation. In case an illegal recording is reported, Apple might take caution and shut any in built recording application in your phone. You ought to know that Apple have other application that route all calls to their serves and you can be easily spotted.
It is also important to note that not all application perform equally, if you decide to use Google voice to record phone calls on an iPhone, you will not be able to record any incoming calls. Recorder or wetalk are applications that can record both incoming and outgoing calls.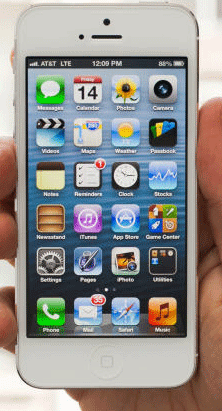 How to Record Phone Calls on An iPhone
1. Record Phone Calls by Using Google Voice
The first thing to start recording incoming calls with Google voice is to open an account. This is very easy and straightforward; you will just head to voice.google.com and follow all the instructions. This is after you have your GV number, google voice calls are normally tied to calling in Gmail. This means that you are not only limited to your phone, you can also use your desktop.
After you have sign up to Google voice, you should press the four button to start any coming call recording and it is the same number that you press to stop recording. Once your recording is done google voice will notify you. You can access your phone recording through your application or the web.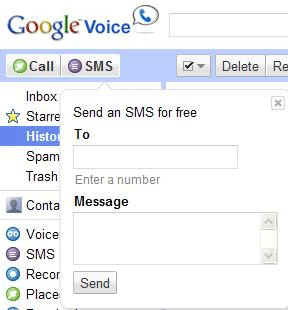 2. Phone Recording Using Skype
You can download Skype on skype.com and fill in your details and then you will be good to record any phone calls. The application can work in the background as you make calls, you will only need to press the record button and the rest will take care of itself.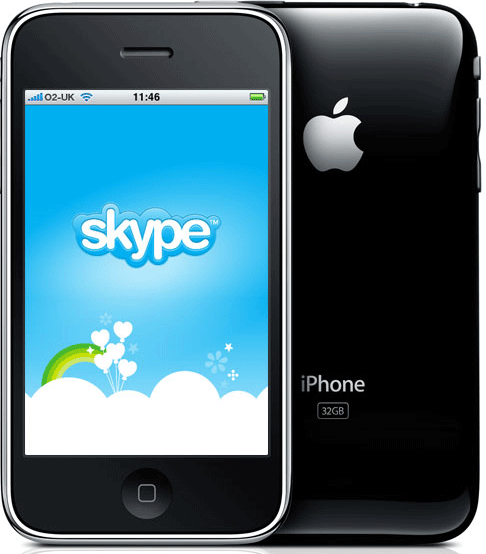 3.Record Phone Calls by Using Other Apple Applications
Due to the many restrictions that are placed on apple application, you have to make sure that your phone is working in three way calling plan. This is the easy way to get around the many restriction placed by apple. However; you will have to search the best application like Call Recorder Free or TapeACall that will suit your needs. You should also be ready to be charged on calls, number of minutes and on a monthly basis.
It does not matter the application that you will be using to making a recording, they all have the same model of operating. Once you have made your recording call, you will be automatically connected to the serve and you will be merged with the call that you want recorded and your recording will begin.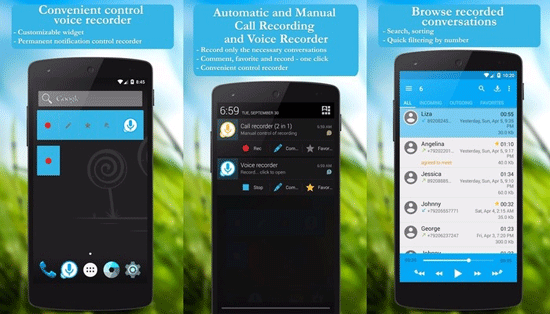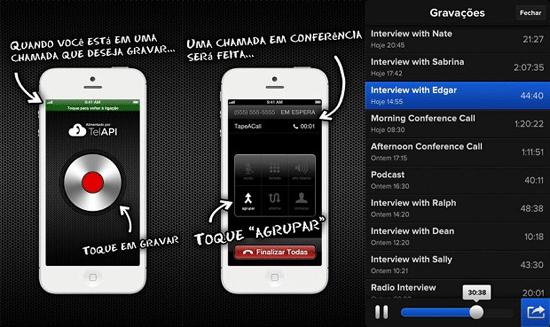 4. Using Hardware to Record Calls
There are many applications that can facilitate recording like quick time recorder, audacity. Once you have downloaded the application and signed in, you will need to place your phone in front of your computer; this means that you will need to be in a place that is away from noise, because you will be placing your call on a speaker.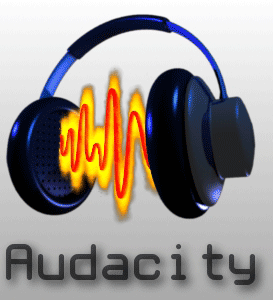 After positioning your microphone, you launch the recording application in your phone, and then you can make you call and be sure to press the recording button first. Your call will be recorded on your computer and afterward you can follow the steps and save it or play it back.
However, making a phone recording is interesting but you should check the application warning and the legal consequences of recording a phone call before using it. The first thing is to familiarize with laws of the country .There are also applications that will charge you a few bucks; you should be prepared to make that sacrifice.
Bonus: Manage iPhone Files on Mac/Windows
Apart from the phone call recording apps, you may also download many other apps like calendar, camera, games, weather apps and so on on your iPhone. Then you must need a third party tool - MobiKin Assistant for iOS (Windows/Mac), which enables you to manage various apps on computer with no hassle. Besides, you are also able to back up diverse media files like photos, videos, books, voice memos, music on Mac or Windows computer. The operation of the software is also simple and easy. Just try the free version below!
Related Articles:
[2023 Updated] How to Transfer Notes from iPhone to PC/Mac?
Extract Notes from iPhone Backup File on PC/Mac
How to Recover Deleted Notes from iPhone 14/13/12/11/11 Pro/XR/X?
10 Best iPhone Backup Software in 2023 for PC/Mac