How to Remove Games from iPod touch/Nano/Classic
Speaking of Apple products, you could possibly think of iPhone, iPad. But iPod is also one of the popular iOS devices which can't be neglected. As an all-in-one device, the portable iPod allows you to freely download photos, videos, apps to your device, or shoot videos or photos with your device as needed and wanted. And one of the amusing entertainments underlying within the device is that you can use it to play games to fritter away the boring time.
Recommended Software to Remove Games:
So quite a few users will choose to download batches of games on iPod to pick out the best one. After that, they will remove games from iPod that are no longer needed. Or, some users may simply want to delete games on iPod so as to free up more space for other new files. Here, you can rely on this iOS Data Eraser (Windows/Mac) software to delete games on iPod without any hassle. This software allows you to bulk remove games from iPod in an easy and fast way. Aside from games, you can also rely on it to delete other unwanted files on iPod including contacts, messages, videos, photos and many more. After removing the unwanted files from iPod, you can free up more space on iPod and speed up the operation speed.
Now, you can get the free trial version of this software by clicking the below icons.
Related: How to Uninstall Apps on iPhone/iPad
User Guide: How to Delete Games on iPod
Step 1. Open the installed software on the computer and then get your iPod connected to the computer via the USB cord.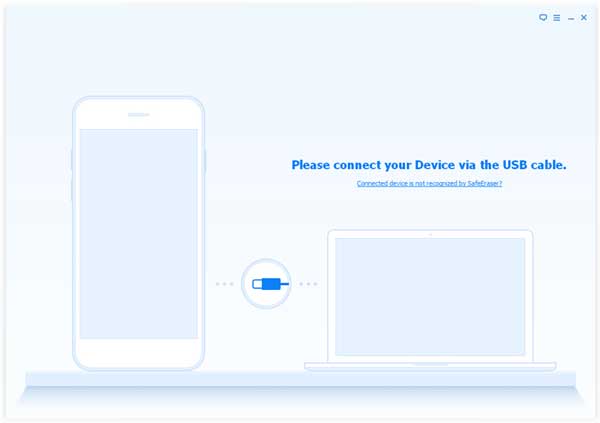 Step 2. Choose the iOS Optimizer option on the main interface to continue the process.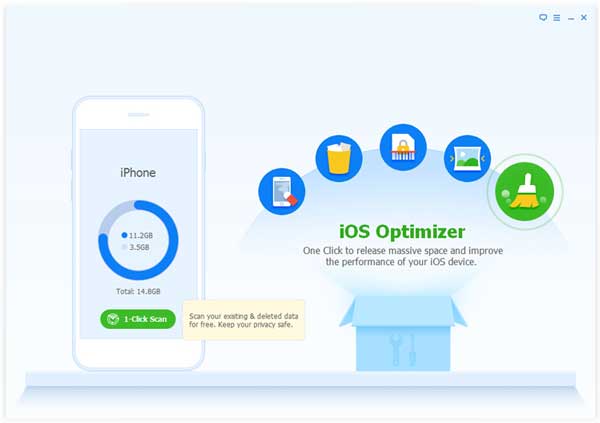 Step 3. Now you can select the different file folders to scan and preview the details. Choose the Unused App Elimination folder and any other file folders and then click Start Scan option.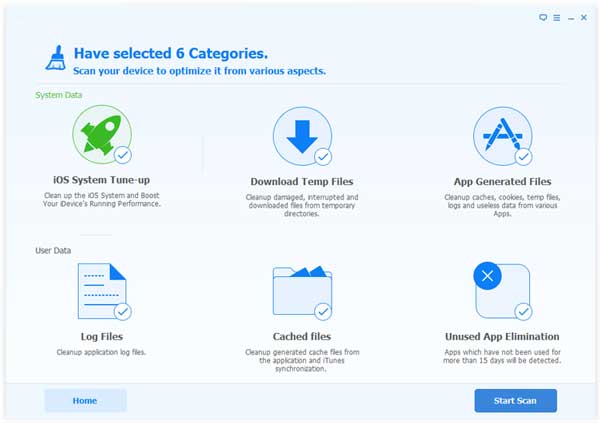 Step 4. After scanning, you might preview and select the game apps and other apps that you want to delete, and then click CleanUp option to start the process.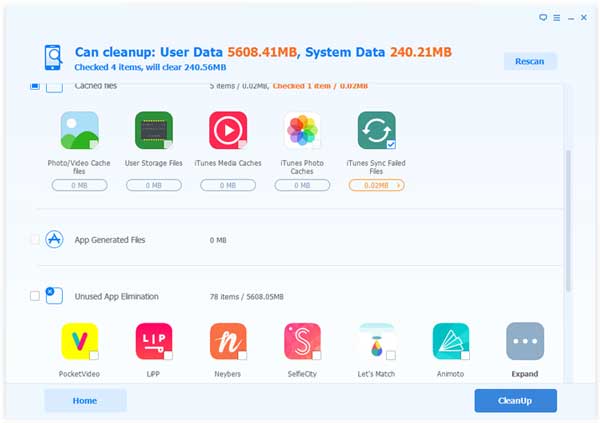 Step 5. Finally, just wait for the process to get completed within a little while. And your iPod will automatically restart and you might get a report about how much space you have saved on your iPod.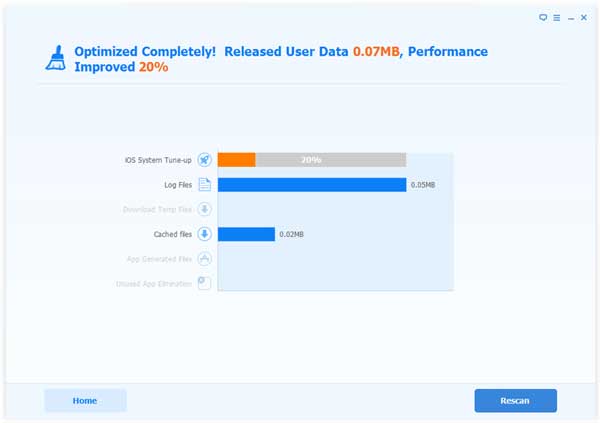 Related Articles:
How to Delete Corrupted Media Files on iPod