How to Delete Gmail Account on Android
Within your Android device, you can easily sync it with your Gmail account, so as to sync with other files like contacts, calendars and Google documents. So you can better manage files saved on your Android phone and Gmail account. But in some cases, you may need to delete Gmail account on Android, for example, when you want to give up your old Android phone while maintaining the absolute safety of such private files.
Whatever being your purpose of deleting Gmail account on Android, here comes to the tenor of this article, telling you how to delete Gmail account on Android within simple clicks!
User Guide: How to Remove Android Gmail Account
Step 1. Press the "Home" button to reach the Home screen from your Android device.
Step 2. Press the "Menu" button. Then tap the "Settings", and then "Accounts & Sync" option.
Step 3. Now, choose the account that you want to delete on Android.
Step 4. Finally, tap the "Remove Account" button at the bottom of the screen, and confirm your action on the promo dialogue.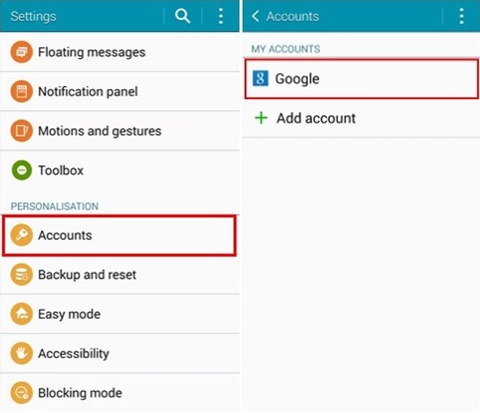 Within a little while, you would successfully remove Android Gmail account. And if you want to add a new contacts on your Android phone, just enter the interface as pictured in the above. Then, click on Add Contact option and fill in information as required in the coming interfaces.
Bonus: Professional Data Eraser for Android Phone/Tablet
When you really want to give up your old Android phone such as selling it or giving it away, you had better turn to a professional data eraser software for help, such as this Android Data Eraser software, which enables you to easily delete any files from Android once and for all. All different files like contacts, messages, photos, videos, apps and many more. Best of all, as long as your device is running Android operating system, this software can always be your perfect assistant to permanently erase any data from Android phone and tablet.
And this software is super easy to operate:
- Link Android phone to the computer via the USB cord and then open the installed software on the computer via the USB cord. Then install the MobileGo connector on your device as asked.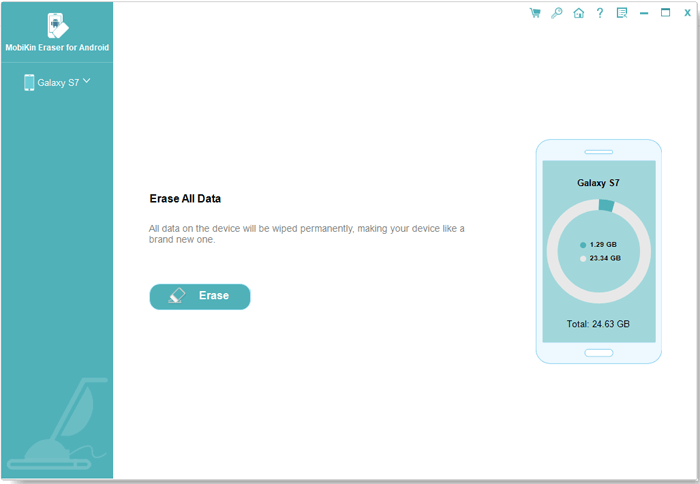 - Then, choose the mode of Erase All Data to continue the process.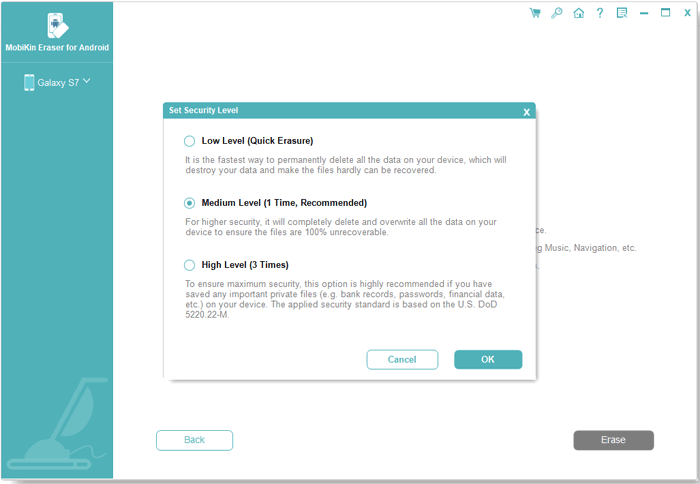 (Note: At the current version, there is only one Erasing mode, so you are suggested to back up other files ahead of time. But it will be improved in the coming versions.)
- Type "delete" on the box to confirm your action and then wait patiently for the process to get completed within a little while.
Related Articles:
How to Clear Message Notifications on Android