How to Clean Up Corrupted Media Files from iPod
Take out your iPod and want to access certain music songs, only to be told that the music files had been damaged? Quite disappointing, right? But you should also know such corrupted media files will take up precious storage space on your iPod device, and therefore you have every valid reasons to clean up corrupted media files from iPod.
What Could Cause Corrupted Media Files?
Before that, let's see together how these corrupted media files come into being. Actually, there are various reasons which can lead to the occurrence of iPod corrupted media files:
- Application errors and system crashes will lead to corrupted files.
- If there's no crashes taken place, the cause could be a virus infection.
- Flaws in the hard drive's files system sector or the hard drive itself may give rise to corrupted files.
- Unexpected power failure may cause corrupted files as well.
- Improper download of media files due to slow Internet or freezing of iPod can generate corrupted files on iPod.
Recommended Tool to Clear Corrupted Media Files:
Whatever being the cause, you need to clean up corrupted media files from iPod so as to free up enough space and speed up the device. Then, this all-in-one iOS Data Eraser software absolutely is your perfect choice to delete corrupted media files on iPod. With it, you can delete any unwanted files on iPod without any restrictions, including useless files like corrupted media files, app caches, photo caches, download temp files and other junk files, as well as other useful files like contacts, message, photos, videos, apps and many more. More importantly, all generations of iPhone, iPad and iPod can be perfectly supported by this software. So one single tool can be the lifelong data eraser for various iOS devices.
If this is exactly what you are looking for, just download the right version of this software and give it a try by yourself!
You Might Also Want to Know:
* Free up More Space on iOS 16 Devices
* Delete Recent Contacts on iPhone/iPad/iPod
Simple Guide to Delete Corrupted Media Files on iPod
First of all, open the installed software and then get iPod connected to the computer via the USB cord.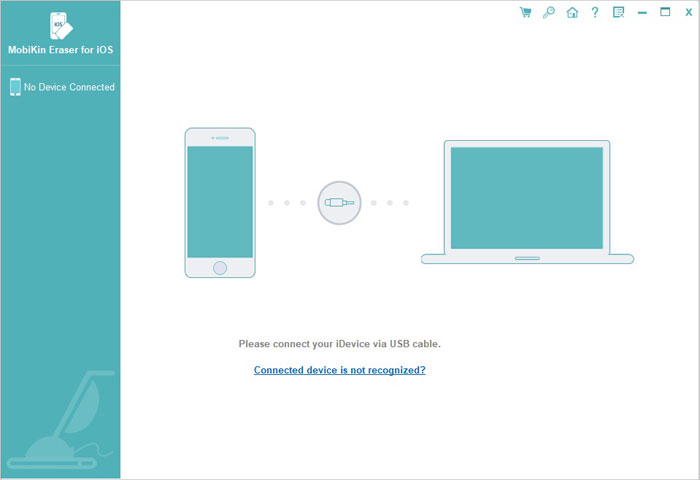 Secondly, choose the Erase All Data mode to continue the process.
(Note: The current version only supports Erase All Data mode, so you are suggested to back up other important files ahead of time. But it will be improved in the coming versions.)
Finally, type the word of "delete" to begin the process to clean up corrupted media files from iPod and then wait for the process to get completed within a little while.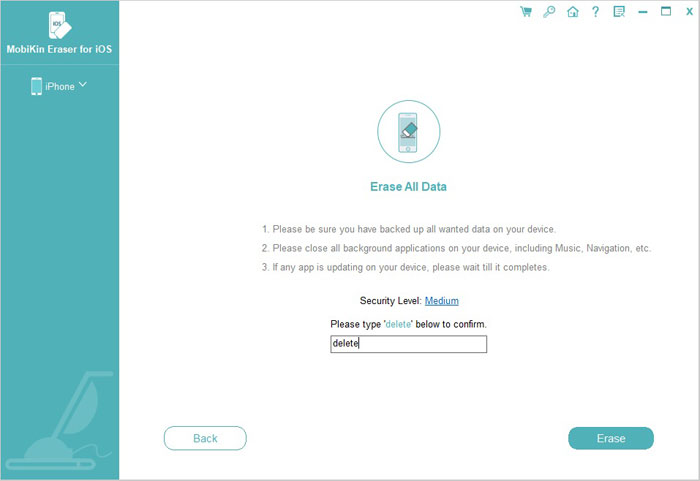 Related Articles:
Quick Fix: How to Delete Gmail Account on iPhone
User Guide: How to Delete Music from Android Phone/Tablet Effectively?
Can I Delete Songs from iPhone But Keep Them on iTunes? Of Course You Can!