How to Erase iPad to A Clean Slate?
There are so many reasons to erase an iPad to a clean slate. For example, the storage space of iPad is getting smaller and smaller so that the iPad is running slower and slower, and you need to free up the space to make it a new iPad; or you need to send it to a repair shop for something on your iPad goes wrong and you don't want to leak out your private information to strangers; or you want to sell your iPad and buy a new one and those personal privacy like contacts, photos, accounts, passwords, call history, messages and etc. has to be deleted completely. No matter what reason, what should you do if you need to clear up the personal information from your iPad? Here in this article you might have the guide to learn how to erase iPad to a clean slate.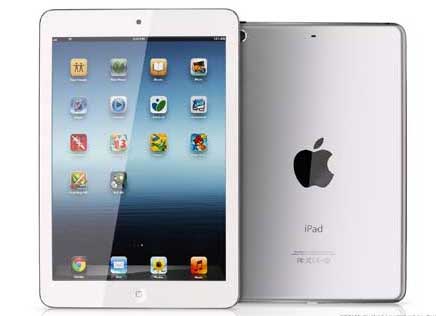 1. How to Permanently Erase Data on iPad without Recovery?
In order to erase iPad data permanently without the worry of data recovery, it's better to count on a professional and reputable 3rd-party tool - iPad Data Eraser. With this program, you can erase easily your iPad data including the Contacts, Messages, Notes, Call History, Safari History, Photos, Accounts & Password and etc. with zero opportunity to restore. You are able to erase either one or more types of contents from your iPad and also you can select one of the three different security level (Low, Medium and High Level)to erase data as you need.
Note: Please backup your iPad data before erasing for you will lose the data forever once you wipe out the data successfully.
Step 1. Launch the recommended program after downloading, and connect your iPad to computer with a USB cable.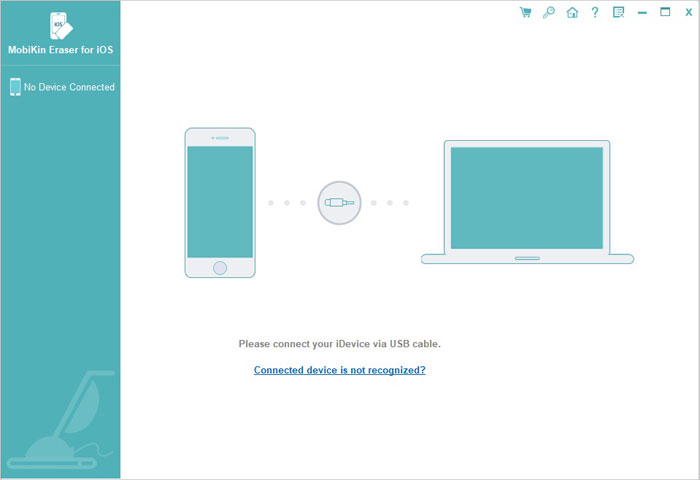 Step 2. When your iPad has been detected by the program, you will see an interface with different modes. Choose "Erase All Data" to wipe out all contents and settings on your iPad. Then please type "delete" to the box to confirm as prompted.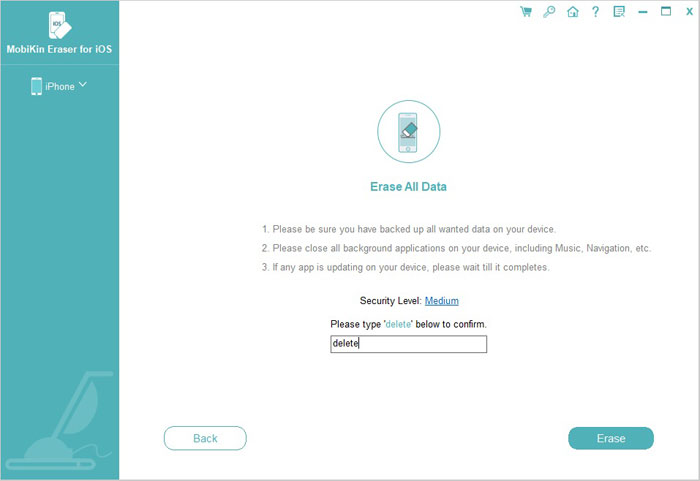 Step 3. Hit "Erase Now" to begin the erasing process. Wait for a while and your iPad will be successfully erased to a clean slate.
2. How to Erase All Data on iPad Device Directly?
Besides the above way, you could wipe out all of iPad data on iPad device directly. However, you'd better to erase your iPad with the iPad Data Eraser as recommended above for it is a safer way to wipe out all data from your iPad without opportunity to recover, instead, erasing data on iPad device directly has the possibility to recover data by strangers again. And please ensure to backup the important data from your iPad in case of data lost before erasing.
Here is how:
1. Start your iPad and tap "Settings" > "General" > "Reset".
2. Tap "Erase All Content and Settings" under the Reset section.
3. Tap "Erase" to confirm your action when it prompts. Then reboot your iPad to verify if all the content and settings has been erased successfully.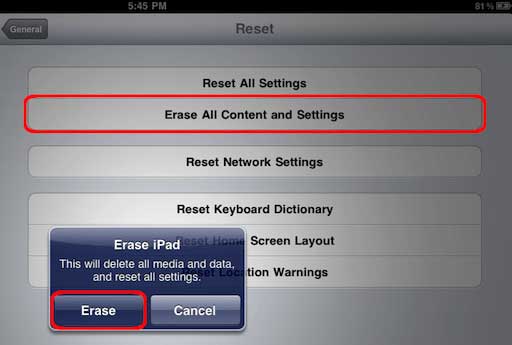 Note: Make sure your iPad has enough power before you start to erase it.
Related Articles:
3 Ways to Delete Photos from Samsung Galaxy Permanently in 2023
Can I Delete Songs from iPhone But Keep Them on iTunes? Of Course You Can!
4 Marvelous Ways to Delete Messages from iCloud Storage [Quick Guide]