How to Wipe off Photos Permanently on Samsung Galaxy S7/Edge/Note/S 2/3/4/5
When you are going to buy a new smart phone, you might be wondering how to erase the data from the old Samsung Galaxy. Thus you can gift the phone to someone or sell it through portals such as eBay but still keep your personal information safety. So here in this article, you are luckily offered the guide to erase the photos from Samsung Galaxy S7/Edge/Note/S 2/3/4/5 permanently.
Best Tool to Erase Photos on Samsung:
If you want to wipe off old photos in your Samsung Galaxy phone or Samsung Galaxy Note, even though you can delete them manually, it will disappear completely. Because there is a available data recovery tool to recover old data from phone systems.
So, if you wish to remove old photos and other data from your phone with zero opportunity to restore, you'd better to opt for a professional Samsung Photo Eraser software, which also called Android Data Eraser tool.
With it, you can quickly and permanently delete any data off Samsung Galaxy as you like, such as photos, videos, contacts, text messages, and so on. But the problem here is how to find a proper data erasing software as your assistant. Have no idea about it? It will provide users with 3 different erasing levels to wipe the whole contents & settings on your Samsung or other Android devices.
The Samsung Photo Eraser software is available in any technical forums. Hence, as per the operating system that works on your desktop, you could opt for the Window or the Mac version of the same.
How Can I Wipe Photos Off Samsung Galaxy Note/S Permanently?
Step 1. Launch the software and connect device to pc.
Once the software is downloaded on your computer, you need to run the program with the Samsung device connected to your desktop.
Once the connection is established, you need to launch the photo erasing software for Samsung. Install the MobileGo connector on your device. Then the program will detect the phone or the tablet automatically and show its interface that is easy to understand.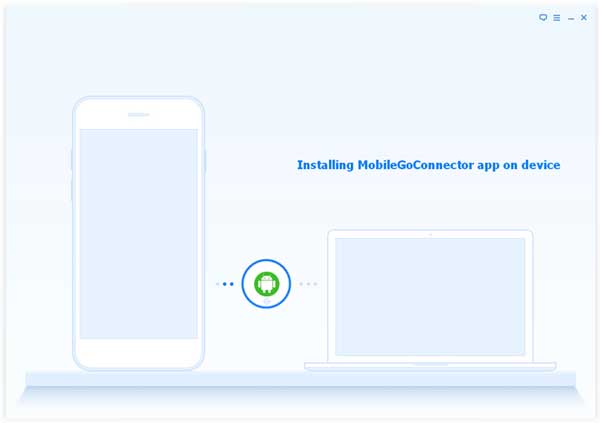 Step 2. Select erasing mode.
You could opt to Erase All Data mode. If you are selling your phone or gifting it to someone, you might want to take a backup of essential data from your phone and then opt to delete all data from the device permanently.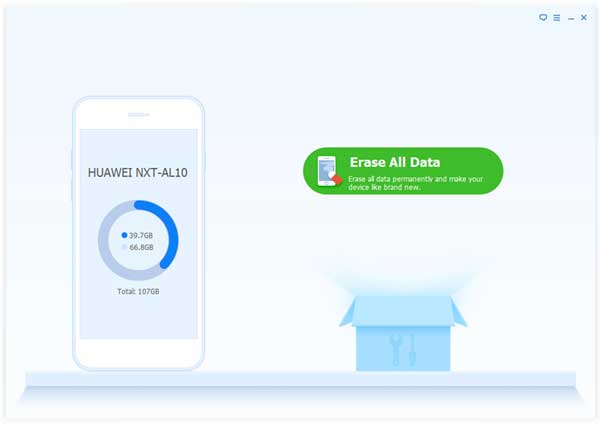 Step 3. After you have created a backup of the necessary photos and data, you can proceed to use the tool to erase old data or photos permanently. Hit the Erase Now button and type the "delete" to confirm your action and begin the process.
Once the tool has completed its operation, your old Samsung Galaxy phone or Note will be free of old data. All deleted or erased photos will never be restored by any 3rd-party program.
Related Articles:
How to Erase iPhone Data without Restoring Permanently
How to Wipe Data on Android Devices Easily