How to Set up and Use iCloud for Windows?
Many Apple users may still use the Windows computer instead of the Mac with OS X Lion, so the users may have no idea about how to use the iCloud for the Windows. This article is going to solve the problem and offer you the detailed tutorial to set up and use the iCloud for Windows. After you get the skill, you are able to upgrade the photos, documents and bookmark to your Apple devices automatically, which improve the interaction between your devices and the exchange of information.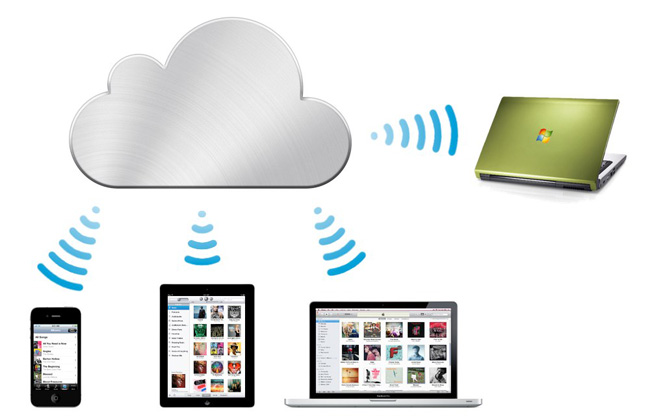 Steps to Set up the iCloud for Windows
Preparation:
- You need to have an iCloud account.
- The Microsoft Outlook 2007 or later is needed if you want to update the Mail, Contacts, or Remainders from your Windows to your Apple devices.
- You must have the Safari or Internet Explorer to update the bookmark.
- iCloud Driver on your device is necessary for you to sync the documents to the Apple devices with the iCloud for Windows.
Steps:
Step 1. Download and install the iCloud for Windows on your computer and then restart the PC.
Step 2. Launch the iCloud for Windows, and sign in the iCloud with your Apple ID.
Step 3. An interface like the below one will pop up and mark the files you want to update. Finally, click the Apply button.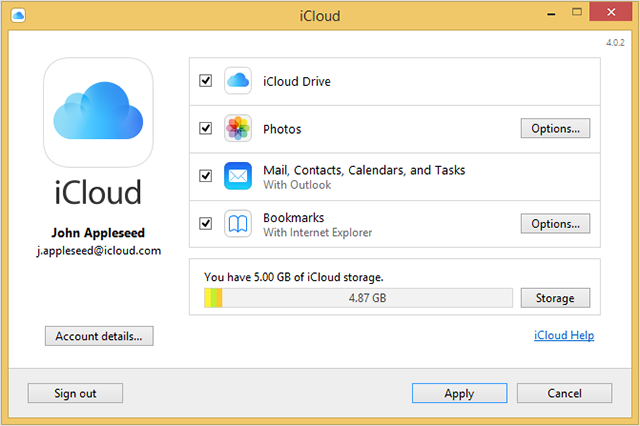 This is the whole setup process of the setup of iCloud. Besides, you can also Set Up iCloud Keychain on iPhone to protect all your password.
How to Uninstall the iCloud for Windows?
Make a backup of the files on the computer before you uninstall the iCloud for Windows.
Then if you are the Windows 8 users, follow the steps below.
1st Step, turn on your computer and right-click on the Start icon in the bottom of the interface.
2nd Step, hit the Control Panel and then click the Uninstall a Program.
3rd Step, select the iCloud option to click the Uninstall button and finally confirm it when it is needed.
If your computer is applied with the Windows 7 operating system, then you can follow the steps below to uninstall the iCloud for Windows.
1. Hit on the Start button and select the Control Panel.
2. Then click the Program > Program and Features > iCloud > Uninstall > OK buttons in turns.
Note: if you are not going to uninstall the iCloud but want to turn off it, you can just open the software and sign out. By the way, you can also stop some service or stop some type of the files updating by selecting the service after you open the iCloud and clicking the Apply button in the end.
If you lose the iPhone files because of the wrong operation, you can still restore files from iCloud backup. Or it is also easy for you to restore the lost files with the iPhone Data Recovery. You can download the Free Trail Version by clicking the icons below.
Related Articles
Best Game Apps for iPhone, iPad or iPod touch
How to Sync or Import Contacts from iPhone to Gmail
How to Authorize Computer in iTunes