Solution to Clean up Junk Files from HTC Phones
No matter you are using an Android phone or an iOS device or another device, the unchanging fact is that the accumulation of junk files will surely slow the operation speed of your device and occupy the precious storage space on your phone. So you have every valid reasons to clean up junk files from iPhone at regular times. Now, let's see how to clear junk files in one click, taking HTC phone as an example.
Speaking of junk files, it refer to more than one single type of file. Instead, it includes all the unwanted junk files like app caches, app crash logs, photo caches, download temp files and many more. So if you want to clean up all junk files from your phone within the device, you need to repeat almost the same steps over and over again to remove all of them from your device. So why not have a try of this Android Data Cleaner (Windows/Mac) software?
About Android Data Cleaner:
With it, things can be quite easy to clean up all junk files from HTC phones because this software is able to detect all junk files automatically and display them on the main interface for your inference. Then you are free to delete a file folder or all junk files from your HTC phones as wanted and needed. More importantly, this software is fully compatible with all devices running Android operating systems, including Samsung, HTC, LG, Motorola and many more.
Note: If you only want to clean up junk filed from your HTC device, please make a backup of your other important data in case of data lost while permanently erase them from your device. Here, it is recommended to use the software - Mobikin Android Assistant to create a backup for all versions of Android devices.
Also Read: How to Wipe out HTC SD Card
User Guide to Clean up Junk Files from HTC
Step 1. Open the installed software on the computer and then link your HTC phone to the computer via the USB cord. And please install the MobileGo as prompted on your device. Then this software will detect your device and scan for all files saved on your device.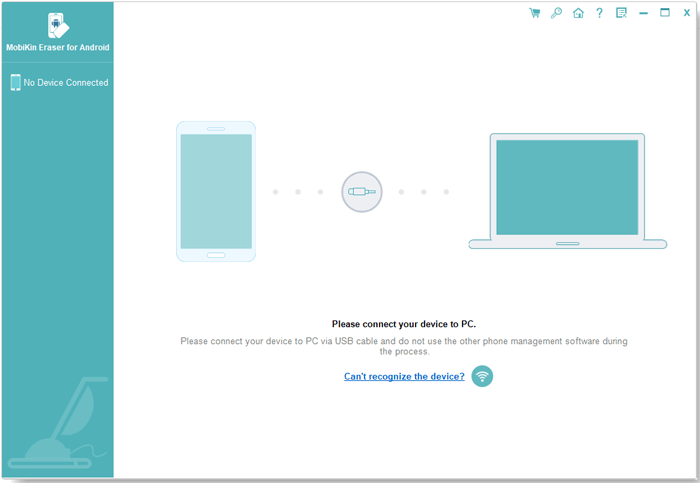 Step 2. Choose "Erase All Data" mode to continue the process.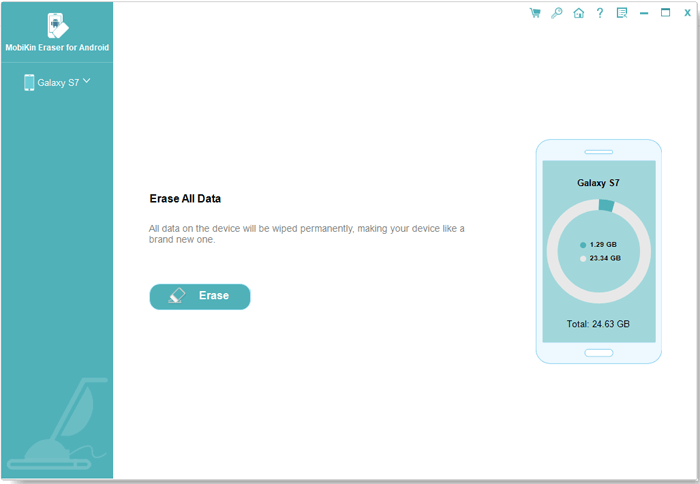 Step 3. On the promo dialogue, type "delete" to confirm your action and then wait patiently for the process to get completed within a little while.
So if you are exactly looking for a way to clear junk files from your Android device, just rely on this Android Data Cleaner (Windows/Mac) software and it surely won't let you down!
Related Articles:
How to Wipe out App Crash Logs from Android