How Can I Block Calls and Messages on iPhone?
Q: I broke up with my boyfriend several weeks ago, but he just keep calling me and sending messages to me, which really make me annoyed and vexed. Although I never gave any response to him and delete the messages and ignore the calls, he just did not give up and my iPhone just keep buzzing that I can not ignore.So I decide to block him and could you please help to acheive the goal? Thanks a million!
Well, everyone may encountered the similar situations that the person you hate or want to forget just kept showing his or her presentation by the calls and messages. So this article will offer you the simple and effective methods to block the unwanted calls or messages.
Method One: Block the Existing Contacts.
Step 1. Go to the Home screen and tap the one of the three options the Phone, Messages and Face Time. This article will take the Messages option as the example but no matter which options you choose, actually the process of blocking the contacts is almost same.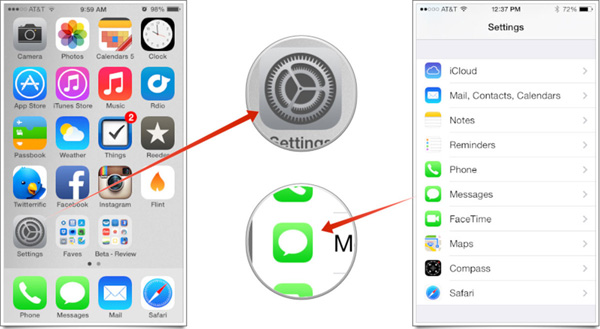 Step 2. After that, you will enter the management interface of Messages and you need scroll down the page to tap the Blocked option. And hit the Add New... option when you enter the interface like the right one.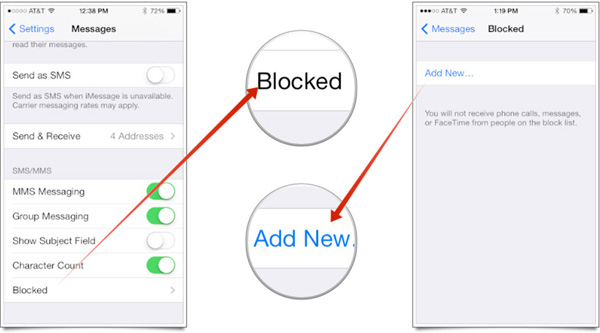 Step 3. Finally, just choose the name you want to block, then your iPhone or iPad will block the phone numbers and email address of the contacts list in the blocked list automatically.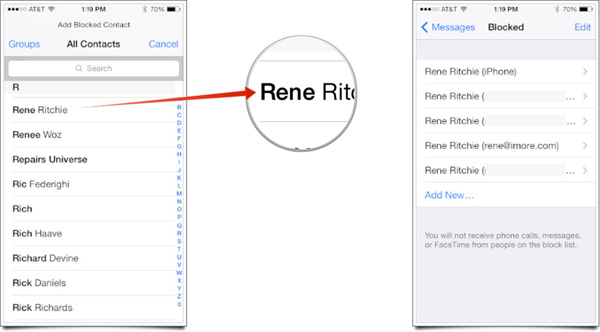 Method Two : Add New Contacts to the Block List.
Many people may ask if the unwanted person's name is not in the contacts list, then whether they have to add the name to the contact list before blocking him or her. Of course, you are able to block the person if he or she recently called you or sent messages to you so you have no needs to add the annoyed name to your contacts list. Here this method will offer you the tutorial to block phone numbers as you like.
1. Block phone numbers.
Head to the Home screen and click the Phone icon and then hit the

next to the phone number that you want to block.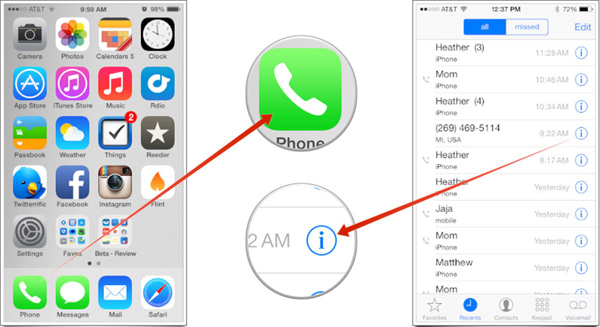 Scroll down the page and hit the Block this Caller in the bottom of the page.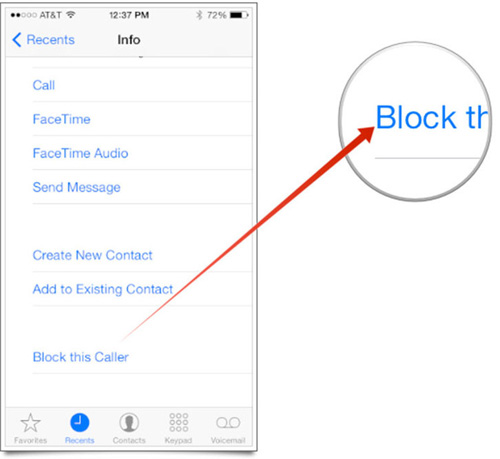 2. Block the messages.
Head to the Home screen to click the Messages icon and then select the message you want to block.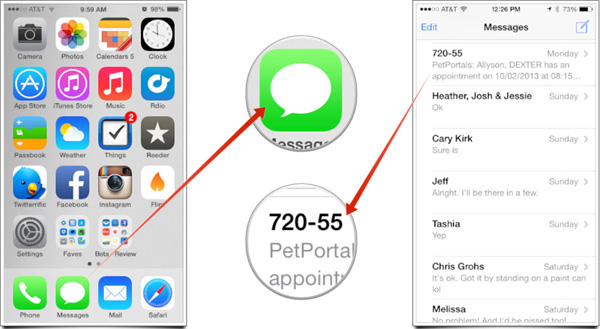 After that, you will see the interface like the below one in the left. Just hit the Contact button and then tap the

icon on the right top corner of the interface.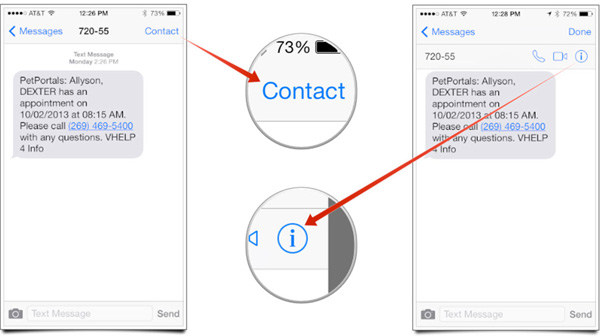 Finally, scroll down the page and hit the Block this Caller button. Then just confirm it and hit the Block Contact button.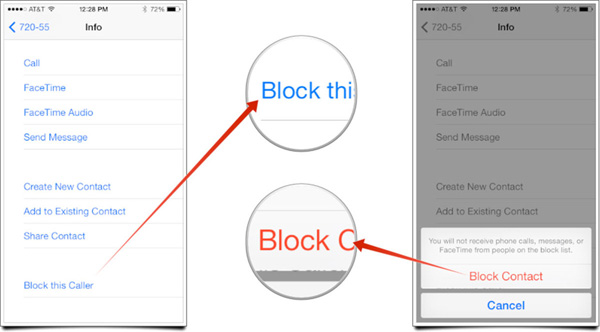 Related Articles
Best Game Apps for iPhone, iPad or iPod Touch
How to Completely Format iPhone
How to Transfer Music between Windows Media Player and iTunes