How to Jailbreak iOS 10.3?
Jailbreaking, which is an equivalent to root on Android devices is a popular procedure that is carried out to "unlock" the entire iOS operating system. This newly unlocked iOS operating system can then be used to download paid games and apps for free, adjust various UI components, tether at a one-time fee, fully customize the iDevice and even download banned applications among other essential functions.
1. Is It Possible to Jailbreak iOS 10.3?
2. Using EvasiOn to Jailbreak iOS 10.3
3. How to Jailbreak iOS 10.3 with Yalu?
4. Things You Should Know about Jailbreak
Is it Possible to Jailbreak iOS 10.3?
iOS 10.3 is a relatively new operating that was recently released to the general public. During its release, Apple Inc. claimed that it had made it impossible to jailbreak iOS 10.3 devices. However, this is not true has there are currently various sophisticated programs on the internet that can be used to jailbreak iOS gadgets that are running on the iOS 10.3 operating system.
It is no secret that Apple Inc. has successfully slowed down the jailbreaking process. This does not, however, mean that the Cupertino company did successfully prevent iOS 10.3 devices from being jailbroken. If you're going to jailbreak your iOS 10.3, you can go through below solutions, and pick one of them to start your own jailbreaking journey as you like.

How to Jailbreak iOS 10.3 with Evasi0n?
Evasi0n (https://evasi0n.com/) is a must-have computer program for anyone who is looking for a permanent way to jailbreak their iOS 10.3 device. The Evasi0n program works both on Windows and Mac computer. You can follow the simple steps provided in this guide to jailbreak iOS 10.3 by using Evasi0n. However, You are advised to disable your iDevice's lock passcode before proceeding any further.
Step 1. Download and install EvasiOn on your desktop computer, then connect your iDevice to the computer with USB cable.
Step 2. Once downloaded, you can see the EvasiOn logo on your computer. Launch the program and it will detect your connected iDevice.
Step 3. Click on the "Jailbreak" button in the program, then you only need to wait for the end of the process. When you see the "Cydia" app icon on your iDevice's home screen, that means that the jailbreak has been successful.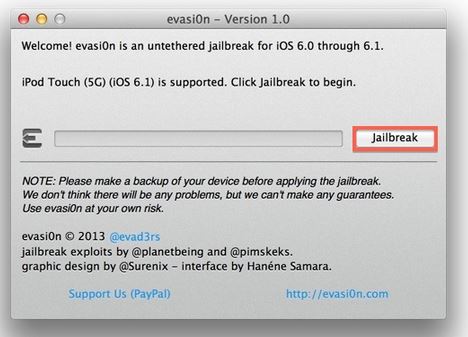 Steps to Jailbreak iOS 10.3 with Yalu
Yalu is an effective method of jailbreaking iOS 10.3 that was developed by "Luco Luca Todesco" who is a famous hacker. This is rather odd has the renowned hacker is popularly known for providing proof of iOS jailbreaks and not necessarily releasing them to the general public.
The Yalu jailbreak process, which currently works only with 64-bit iOS devices, is semi-untethered in nature. This means that the process is not permanent and can be easily reversed by rebooting your iDevice or when the Yalu certificate expires (mostly after seven days). The Yalu jailbreak process is currently in its beta (testing) stage, so you are likely to come across various bugs while using the sophisticated process.
This should however not scare you as you can easily reverse the iOS 10.3 jailbreak process by rebooting your iOS gadget. You should also note that this jailbreaking procedure requires a valid Apple ID for it to work.
Now, let's check the detailed tutorial to jailbreak your iOS 10.3 easily.
Step 1. Visit yalujailbreak.org on your iDevice, then download the "Yalu 103.IPA" and "Cydia Impactor" files.
Download Yalu: https://yalujailbreak.org/download/
Download Cydia Impactor: https://downloadcydia.org/cydia-impactor/
Download Cydia 10.3.1: https://downloadcydia.org/ios-10-3-1/
Step 2. Launch the "Cydia Impactor" program and then gently drag the downloaded "Yalu 103.IPA" file to it.

Step 3. You will be prompted to enter your Apple ID username in the spaces provided. Then you only need to wait until the Cydia Impactor app successfully side loads the IPA file into your iOS device.

Step 4. Once Yalu identifies the submitted Apple ID, a new Yalu 103 app icon will appear on your iPhone's home screen.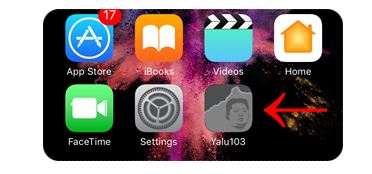 Step 5. Open the Yalu app and click on "Go" button. Here, your iDevice will be restarted.
Step 6. After that, you'll see the Cydia 1.1.30 will be installed on your iDevice. Open the Cydia to initiate the jailbreaking process.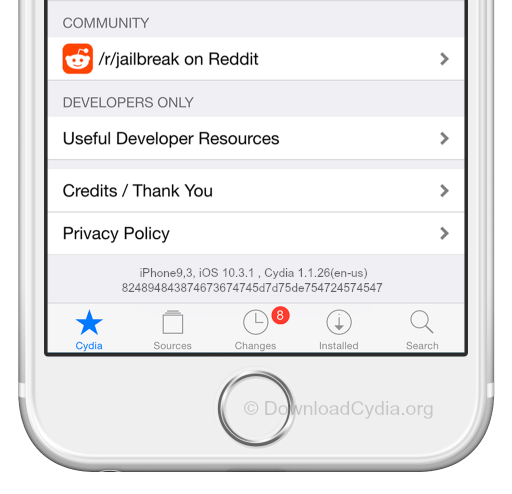 Things You Should Know before Jailbreaking iOS 10.3
1. Jailbreaking your iOS device will void its warranty.
2. If it is improperly done may brick your device.
3. Jailbreaking is likely to result in data loss. Thus, it is crucial to always backup your important personal files and data before proceeding to jailbreak iOS 10.3.
4. The iOS 10.3 jailbreak process is relatively complicated, so, you should only proceed if you have a clear understanding of what is expected of you.
Related Articles:
Best Jailbreak Apps for iOS Devices