Best Jailbreak Apps for iPhone/iPad/iPod
Many people jailbreak their iPhone, iPad or iPod to get more wonderful functions and install many amazing applications that are not allowed to be installed on the iOS devices normally. So the apps listed below are not suitable for devices that are not jailbroken. What' more, these jailbreak apps for iOS devices are powerful and can provide you the functions that will surprise you. Besides, jailbreaking is not unlocking and it is totally legal now. Your device will be more powerful and you can control your device more freely after jailbreaking. In addition, everything that works before jailbreaking continues to work after and jailbreaking is risk free and will not void your warranty. Now you can select the wanted apps below and install them on your device!
1. Activator
Activator is the key to unlocking the limitless shortcut on your iPhone. This app is widely used by many jailbroken iPhone users to trigger actions from anywhere in the iOS. For example, you can just tap the status bar for two times or tap the Home button for three times and so on to trigger actions. Besides, you can also assign some stock actions in the apps for controlling basic aspects of iOS. The app enables you to set up custom gestures or button presses to do no matter what you want. As the backbone of a lot of other jailbreak apps, the app is amazing and can be the first app you should install on your device.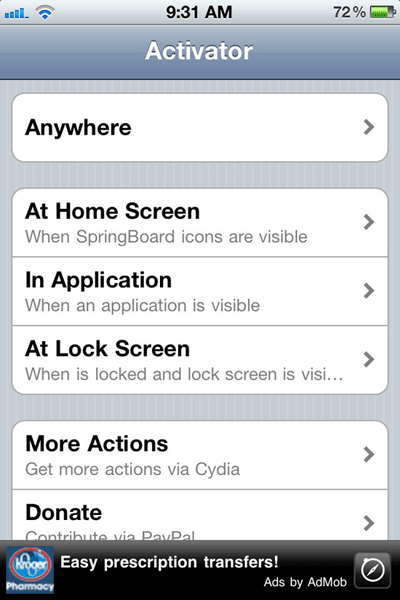 2. BatterySafe
BatterySafe enables the user to manage the battery on iPhone easily and effectively. If the battery on your device gets low, the app will automatically turn off the apps that waste too much battery power. The interface of the app is also simple and it is easy to use. You can manage your battery with no hassle and the app also can automate the settings of your device to help you save the battery life.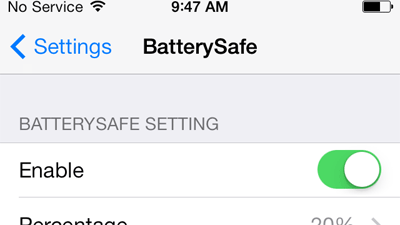 3. BioLockdown
BioLockdown enables you to use the Touch ID sensor to restrict settings, lock apps and so on. If you use this app, you can set or start the wanted apps with it. Compared to other similar apps, BioLockDown is cheaper and has more options. One word, the app enables you to custom your device and launch apps with finger gestures.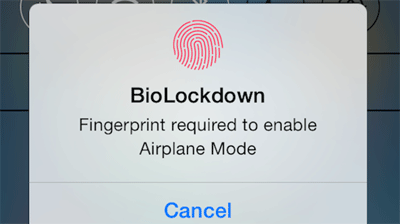 4. SBSettings
Many people jailbreak their iPhone to install the app and the simple shortcut utility enables you to access all the system settings of your device with a quick Activator. For example, you can double tap the status bar of your iPhone to trigger the settings like Bluetooth and Wi-Fi. What's more, you can also you can also turn on or off the feature as you like at the blink of an eye. Furthermore, there are also many themes to change the outlook of the Home screen.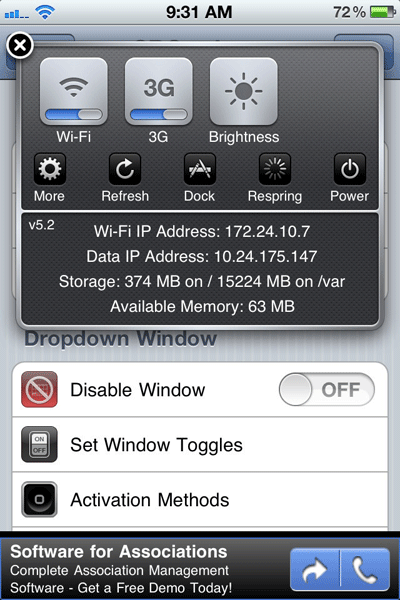 5. CCControls
If you want to clean something from Control Center, CCHide can allow you to do this. And actually CCHide is the best choice for you to delete different settings from the Control Center. Besides, you can remove the whole section and keep only the options you want to shrink down the Control Center. CCHide is also easy to operate and requires no professional skills. But you need to note that do not use the CCHide and CCControl at the same time, otherwise your device will crash.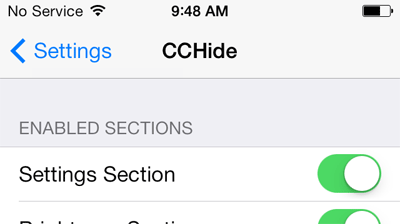 Bonus: If you want to backup all the files or apps from iOS devices to computer, here we recommend you the MobiKin Assistant for iOS (Windows/Mac) as the helper to help you transfer various files like contacts, SMS messages, photos, music, videos and so on from iPhone to computer or manage apps on computer. Besides, it cannot only support iPhone but also support other types of iOS devices like iPad and iPod. There are detailed steps below to transfer the files from iPhone to computer.
Related Articles:
[Guide] How to Reset iPhone 14/13/12/11/11 Pro/XS Max without iTunes?
How to Transfer Videos from iPhone to iTunes?
How to Transfer Music between Windows Media Player and iTunes?
How to Restore iTunes Backup to Samsung Galaxy?
Top 6 iTunes Alternative for Android Phones/Tablets in 2023