12 Best Ways to Hatch Eggs in Pokemon GO without Walking Quickly [2023]
In the exciting world of Pokemon GO, hatching eggs is a vital aspect of the game, but not everyone may have the time or ability to walk long distances to accomplish this task. Whether you're facing time constraints, physical limitations, or simply looking for alternative strategies, this guide will provide you with valuable insights on how to hatch eggs in Pokemon GO without walking.
OK. This article will cover twelve expert suggestions for incubating eggs in Pokemon GO without physical movement. These proven techniques will not only save you time and effort but also enhance your gameplay experience. Yet before we do that, let's take a look at some main types of eggs in this game.
Part 1: What Kinds of Eggs in Pokemon GO?
In Pokemon GO, eggs collected during quests hatch into different Pokemon avatars. The type of egg you get depends on the time and location of the acquisition. Some Pokemon are exclusive to certain countries unless you use great Pokemon GO coordinates. And generally, there are at least seven types of eggs in Pokemon GO:
Eggs with green spots are 2 km.
Eggs with yellow spots are 5 km.
Eggs with purple spots and a weekly fitness of 25 km are also 5 km.
Eggs with pink spots are 7 km (friend eggs).
Eggs with purple spots are 10 km.
Eggs with purple spots and a weekly fitness of 50 km are also 10 km.
Strange eggs with red spots are 12 km.
Similar Picks:
Part 2: How to Hatch Eggs in Pokemon GO without Walking [12 Handy Tips]
Tip 1: Use a Professional Virtual Location Tool
What's the best way to hatch eggs in Pokemon GO on Android or iPhone devices? Do you want to simulate locations quickly without walking the extra mile, create routes with customized speed, and pause anytime? Just try Virtual Location Tool. This is the most desirable utility designed to spoof location on mobile phones. And after that, you'll have the capability to hatch more eggs directly when playing this game.
What can Virtual Location Tool help you with?
Hatch eggs in Pokemon GO without walking by using GPS spoofing on Android or iPhone.
Decide whether to retain or delete previously saved locations within the software based on places you have visited before.
Customize and simulate different routes by creating unique paths.
Effortlessly integrate with location-based applications, such as AR games, social platforms, and the like.
Work well with both Apple and Android devices, including iPhone, iPod touch, iPad, Samsung, LG, Sony, Huawei, Xiaomi, LG, Google, HTC, etc.
It won't unveil your privacy.
Know how to hatch eggs faster in Pokemon GO by spoofing GPS location on Android/iOS devices with Virtual Location Tool:
Step 1. Download and install the Virtual Location Tool on your computer. Then open it and click "Get Started" on the initial screen.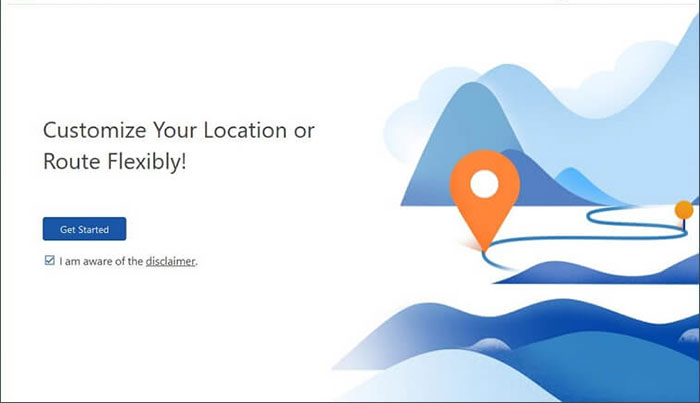 Step 2. Connect your phone to the computer using a USB cable. Wait for the tool to recognize your device. Next, click "Teleport Mode" in the upper right corner and enter your desired location in the search bar. You can also input GPS coordinates for precise locations.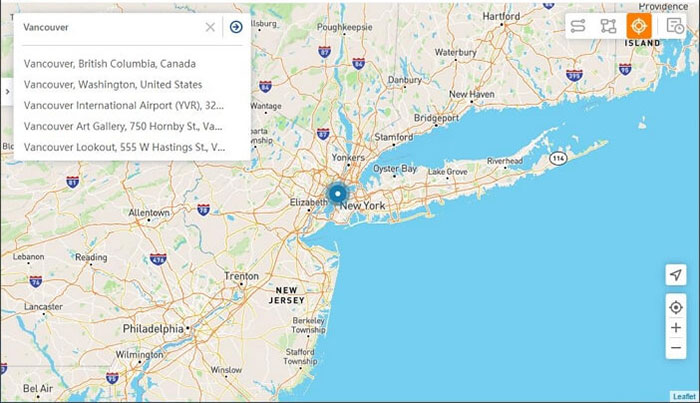 Step 3. The pointer on the map will move to the specified location. Just click "Move" to set this as your GPS location.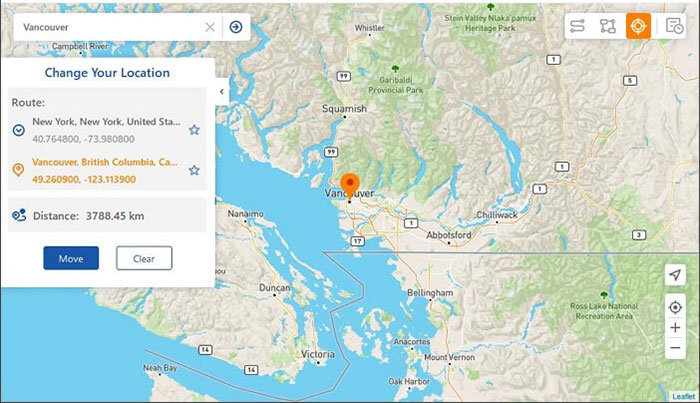 Step 4. Once this Pokemon GO hack finishes simulating the movement, a "Completed" message will appear. Now, Pokemon GO will follow your settings, enabling you to hatch eggs at least 2km away without walking. Finally, you can catch eggs comfortably from home.
Tip 2: Utilize the Fake GPS App
The Fake GPS app is a decent tool for Android users to manipulate their GPS location. It allows virtual travel to different places without physically being there, making it popular for gaming, testing, and hatching eggs. Now, download Fake GPS from Google Play and follow the drill below to spoof the location for Pokemon GO:
Install and open the Fake GPS app, then access your phone's "Settings" > "Developer Options".
Select the recently installed Fake GPS from the options.
Open the app and use the search feature to change your GPS location.

Click the "Go" button to fake your location.
Once done, open Pokemon GO on your Android device and go to your Pokemon collection if you want to hatch more eggs in this game without going outside.
Tip 3: Hatch Multiple Eggs
Upon commencing the game, you receive one incubator, which can be supplemented by using Pokecoins to acquire additional ones. By doing so, you gain the ability to simultaneously hatch multiple eggs, which is the fastest way to hatch eggs in Pokemon GO. However, it is essential to be aware that the incubators obtained through Pokecoins will deteriorate after three uses, and acquiring Pokecoins will involve spending real money.
Tip 4: Bumper-to-Bumper Traffic
Want to discover the quick hack to hatch Pokemon GO eggs without walking? Niantic's built-in features use GPS and accelerometer data to determine your movement, but this hack can outsmart the system, even in bumper-to-bumper traffic. Learn how to get steps in Pokemon GO without walking in this way:
Enter your car and seek stop-and-go traffic.
When encountering super slow traffic, the app is likely to register your movement as walking, thus counting the distance traveled towards egg hatching.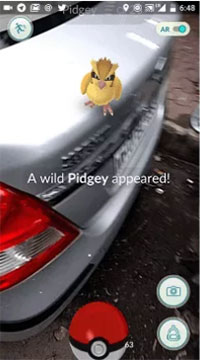 You Might Also Enjoy:
Tip 5: Get More Incubators
Pokecoins are the game's main currency, but they may require real money. For egg hatching without walking, consider investing in incubators from the in-game shop. More incubators mean more eggs hatched without walking. Please note that purchased incubators have limited uses, but there's a free unlimited one.
Tip 6: Select a Rowing Machine
Using a rowing machine is a cost-effective alternative to a treadmill. After getting the machine, sit on the seat, grab the handle, and mimic rowing a boat by pushing with your legs and pulling the handle. Then attach your phone to your hands or the handle, and the movement will register as steps on Pokemon GO, allowing you to hatch eggs at home.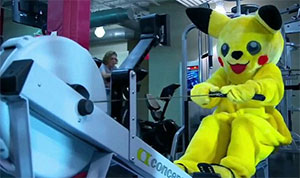 Tip 7: Ride a Bike or Skateboard
For hatching Pokemon GO eggs without walking, consider using a bike or skateboard. It's an efficient way to cover more distance quickly, requiring less walking. However, exercise caution while biking or skateboarding, and remain aware of your surroundings to avoid accidents, especially when catching new Pokemon.
Tip 8: Share the Friend Code
In Pokemon GO, you have the option to add friends or even parents and send them gifts. (How to stop parents from tracking your phone?) With many companions, you can send them eggs too. Moreover, numerous online resources facilitate exchanging friend codes in this game. Now, check out the Pokemon GO tricks for hatching eggs by sharing the friend code:
Open the Pokemon GO and go to your profile.
Tap on the "Friends" section next to "Me".

Enter their code, which you can find on forums or Reddit.
Once added, you can trade or send them gifts, including exclusive eggs, for hatching without walking.
Tip 9: Leverage Pokemon GO GPS Drift
GPS drift allows you to move with slightly inaccurate GPS, helping you find nearby Pokemon that are usually out of reach. Note that it works better on Android devices than on iOS, where short walks may not always register. When playing Pokemon GO, how to hatch eggs quickly using its GPS drift?
Launch Pokemon GO and let your phone sleep.
After a few minutes, unlock your phone.
Once GPS is regained, observe your character in Pokemon GO walking.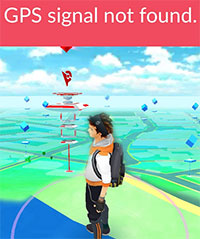 Tip 10: Seek Help from a Drone
When utilized correctly, drones can be an effective trick for hatching eggs. You can cover the distances required for 2km, 5km, 7km, and 10km eggs with an average drone while monitoring its movement. The precise controls of a drone can trick the game into registering the distance, resulting in your eggs hatching as soon as you complete the required scope.
During this process, it's essential to prioritize the safety of your phone, as there is a risk of theft if it strays too far. Specifically, secure your phone with a lock and ensure it remains firmly attached to the drone; activate the Find My service if you play Pokemon GO on your iPhone (Want to mirror your iPhone to Windows 10 to get a better gaming experience?); fly the drone at a slow pace to avoid detection by Pokemon GO and prevent any issues with playing the game while driving.
Tip 11: Use a Roomba
Hatch eggs in Pokemon GO without walking indoors by placing your phone on a Roomba. The trick will move around, hatching Pokemon for you while keeping your home clean. For optimal results, ensure your Roomba is in a spacious room, allowing it to cover a greater distance in one go. Learn how to get kilometers in Pokemon GO without walking using a Roomba:
Securely attach your phone to the Roomba—placing it on top with a protective case or using tape to secure it.
Turn on the Roomba and allow it to clean your house while hatching new Pokemon for you.

Tip 12: Create a Model Railroad
If you own a model railroad train set, you can use it similarly to a Roomba for simulating walking. However, be cautious as some train sets might move faster than a human's walking pace. Learn how to create a new model railroad and put your phone on it:
If you haven't already, build a model railroad.
Securely place your phone on one of the railroad cars—use tape to prevent it from falling.
Run your railroad, and you'll soon notice your eggs hatching.
Summary
To wrap up, we encourage you to review this article attentively and consider implementing some of the important techniques mentioned here. By utilizing these expert strategies, you can maximize your Pokemon GO experience, achieve your egg-hatching objectives, and create an exciting adventure right from the comfort of your own space. So, let's begin this journey together and unlock the potential of hatching eggs in Pokemon GO without walking.
Related Articles:
5 Proven Methods to Transfer Apps from iPhone to iPhone 14/13/12/11
Android Backup: Backup Android Game Data to Computer
How to Download and Play Android Games on PC [Detailed Guide]
4 Ways to Permanently Delete Games/Apps on iPhone/iPad
Foneazy MockGo Review 2023: All You Want to Know about MockGo
9 Best GoPro Editing Software to Edit GoPro Videos Effortlessly