[Must-read] A Comprehensive List of Pokemon GO Hacks for Android/iPhone
Pokemon GO, with its augmented reality gameplay, has captivated millions of players worldwide since its launch. Whether it's to overcome challenging obstacles or level up faster, some individuals would like to utilize Pokemon GO hacks to get the most out of the app. OK, this page aims to provide you with three optimal Pokemon GO cheats that can elevate your gaming experience and share 15 other great tips to help you enjoy the game to its fullest potential.
Part 1: Possibilities & Risks of Pokemon GO Hacks
1. Can I hack Pokemon GO in 2023?
Despite the strict measures from Niantic, it is still possible to hack Pokemon GO. The process has become more efficient with the use of third-party applications. These apps allow players to spoof their location and simulate movement in the game, enabling them to collect items and explore the map without physically going outside. (Can I fake Google Map locations on Android/iPhone?) With the growing popularity of Pokemon GO hacks, the market has seen an increase in third-party apps available.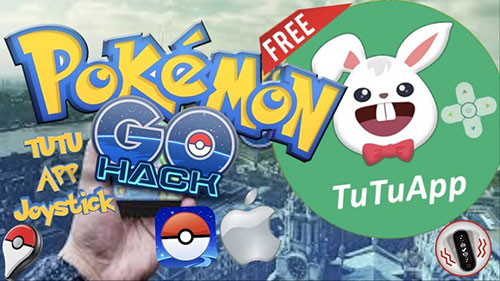 2. What are the risks associated with hacking Pokemon GO?
Hacking Pokemon GO, or any other game, can carry various risks, both legal and technical. Here are some potential risks associated with hacking Pokemon GO:
You Might Also Like:
Part 2: How to Hack Pokemon GO Efficiently
2.1 Hack Pokemon GO by Spoofing Location on Android
When using a Pokemon GO spoofer to manipulate your location for practical purposes, it's crucial to ensure your actions remain hidden from Niantic's detection. Therefore, it becomes essential to discover the most reliable method for faking GPS on Android. In this regard, the Virtual Location Tool, one of the hacks for Pokemon GO, is an exceptional solution that meets your expectations. Serving as the finest Android spoofing app for Pokemon GO, it offers numerous advantages, including the following:
A brief overview of Virtual Location Tool:
Learn how to cheat in Pokemon GO on Android with Virtual Location Tool:
Step 1. Begin by downloading and installing the Virtual Location Tool on your computer. Once installed, launch the program and click on the "Get Started" button.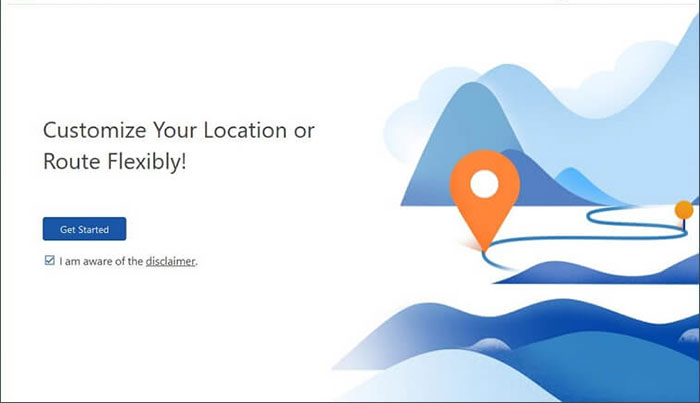 Step 2. Connect your Android phone to the computer using a USB cable. The program will quickly detect and recognize your device.
Step 3. On the interface, locate and click "Teleport Mode" in the upper right corner. Then, enter your desired location in the search bar. You can also input specific GPS coordinates to pinpoint a precise location.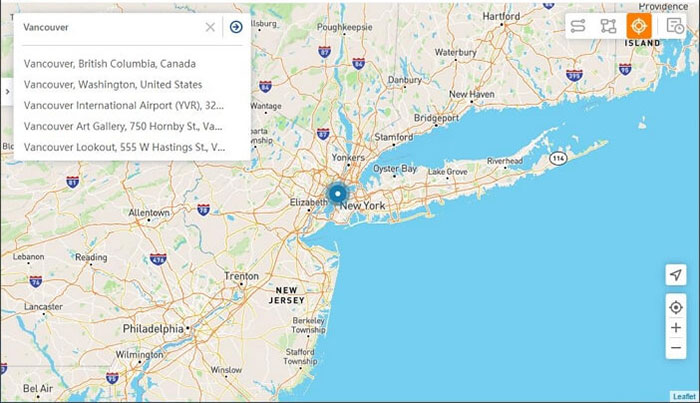 Step 4. The pointer on the interface will move accordingly on the map, reflecting the location you specified. To set the virtual location, simply tap the "Move" button.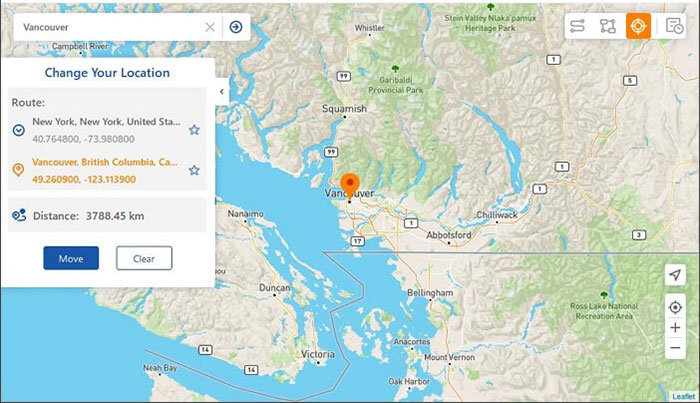 2.2 Cheat Pokemon GO by Faking Location on iPhone
We have just mentioned the Pokemon GO hack for Android; if you're an Apple user, the Location Changer tool, offering several advantages, can be your choice, too. It includes Joystick Mode for unlimited GPS spoofing on your iPhone. You can easily further configure your location with One-stop and Multiple-stop modes. Plus, it also lets you import or export GPX files to create custom locations and adjust your iPhone's speed as needed.
Here's how to cheat Pokemon GO on iPhone with Location Changer:
Step 1. Free download and install Location Changer on your computer. Launch the program and click "Start". Connect your iPhone to the PC/Mac via USB. Trust the connection by clicking "Trust" on your iPhone.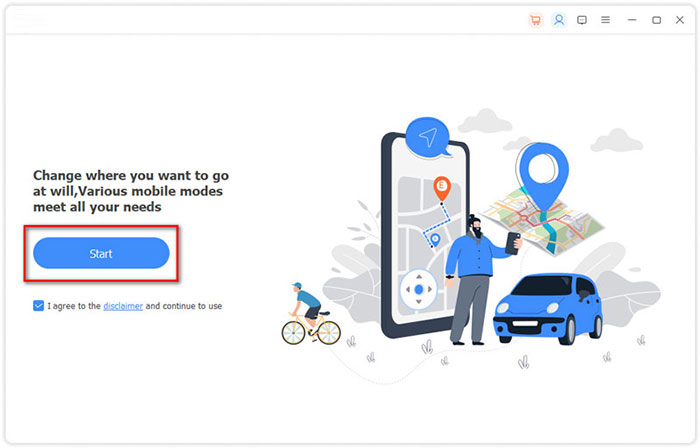 Step 2. Choose the "Modify Location" option, and a map will appear. Zoom in, zoom out, or drag the map to explore available locations.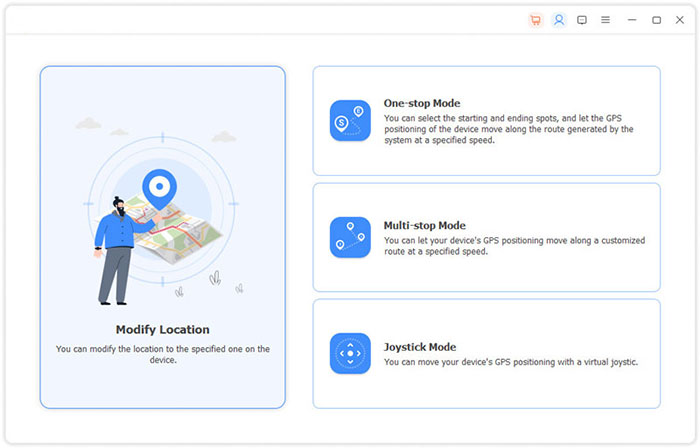 Step 3. Search or enter the coordinates of your desired destination in the search bar at the upper left corner of the interface. Confirm the new location by clicking "Confirm Modify".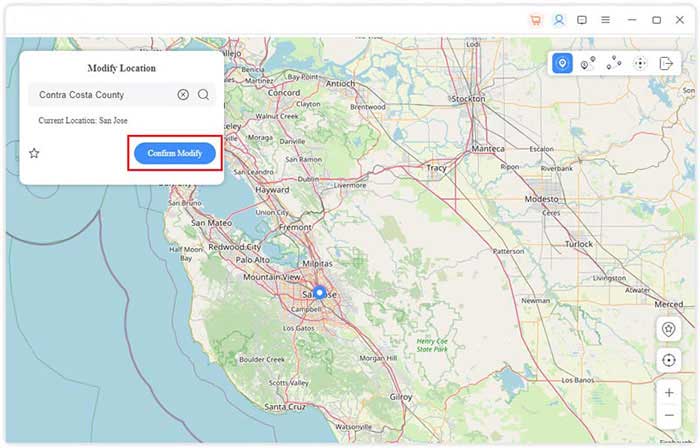 Step 4. Select a destination location and click "Move to" to relocate. Use the "Manage History" button to handle your GPS location records.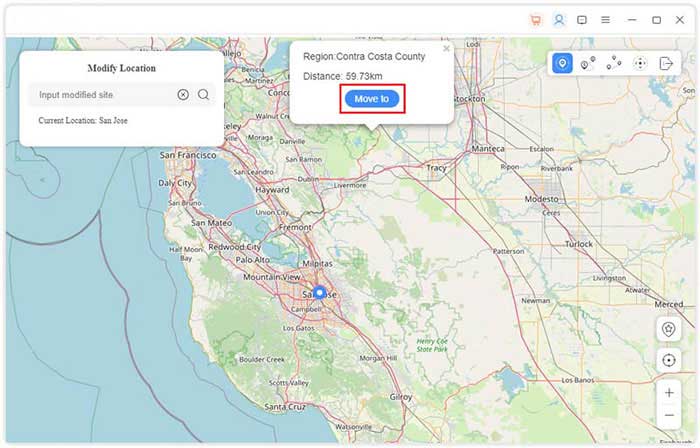 2.3 Hack Pokemon GO on iPhone by Using a VPN
For iPhones with Apple's ecosystem, VPNs will be even more recommended for haking Pokemon GO. Before you can do that, you need to download a tool like NordVPN. Then check out the steps: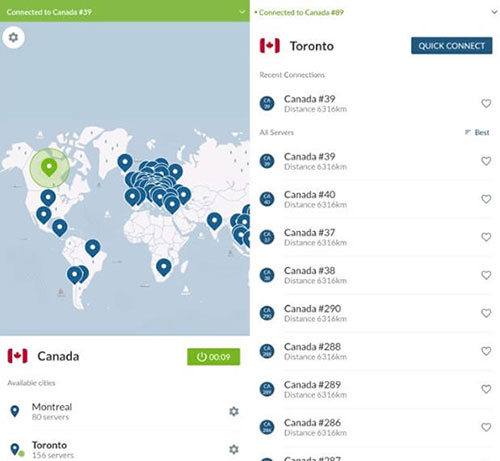 Know More:
Part 3: 15 Hot Tips for Pokemon GO Hacks
Tip 1: Create Multiple Accounts
Using multiple accounts is a popular but overused cheat in the game of Pokemon GO hacka. It allows you to cheat in various ways, such as easily defeating gyms. Filling a gym with your accounts gives you complete control quickly, but it also carries the risk of getting banned.
Tip 2: Check the Weather Forecast
Did you know that being near forests increases your chances of finding wild Pokemon? The weather also affects the types of Pokemon you'll encounter. By capturing Pokemon that match the current weather, you can earn bonus Stardust. For example, on a windy day, capturing a Chimecho gives you 1250 stardust instead of the usual 1000.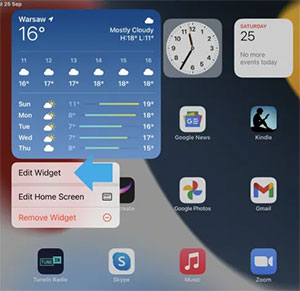 Tip 3: Auto Catching
Devices like Pokemon GO Plus Auto Catch, Go-tcha, and Poke Ball Plus allow trainers to automatically catch Pokemon and spin PokeStops. These wrist-worn devices have buttons and LED screens to provide updates on actions. They offer a simpler way to play while staying aware of your surroundings.
Tip 4: Try AR Mode
Any idea how to get shiny Pokemon GO cheats? Try to pick the AR mode. In encounters with AR turned on, the user interface loads instantly without delay or camera movement. This means that as soon as you see that the Pokemon is not shiny, you can quickly run and proceed to the next encounter.
Tip 5: Choose Your Defender Carefully
After discovering an unoccupied gym, you can claim it as your own by placing your Pokemon as its defender. It's advisable to select a Pokemon with the second-highest CP, as you will be leaving it there as a permanent guardian.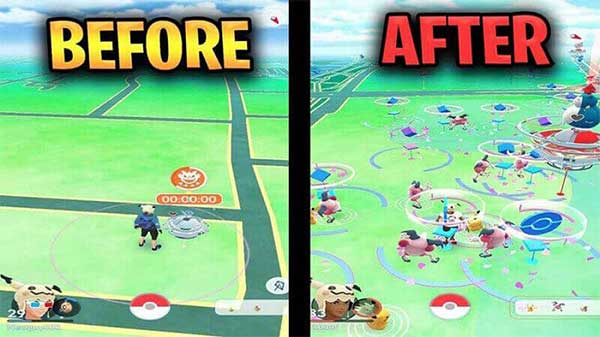 Tip 6: Locate Pokemon with Tracker
To catch new Pokemon for free, you can use trackers like PokeHunter to locate them and spoof your location on iPhone/Android. PokeHunter is a popular and reliable tracker in the Pokemon GO community. It shows the best places to find Pokemon, including nearby gyms and raid boss information. This is one of the Pokemon GO exploits for many Pokemon players to use.
Tip 7: Use Pokemon GO Cheat Codes
Specific cheat codes provided by the game can help you progress quickly, but they have limited time validity. It's important to use them promptly. They offer various benefits, including cosmetics, revives, passes, and accessories. Here are a few codes for Pokemon GO cheats: LRQEV2VZ59UDA, UWJ4PFY623R5X, 9FC4SN7K5DAJ6, UBCJL9X6RC47A, H7APT5ZTLM45GZV, DYEZ7HBXCRUZ6EP, K8G9DFV4X7L3W, TRFJVYZVVV8R4. Next, you can verify their availability before applying them.
Tip 8: Find Out Hidden Status
When playing a Pokemon-catching game, the goal is to catch them all. However, there are instances where you may need to let go of certain Pokemon. Some Pokemon may have high HP and CP but low IV (Individual Values). IV numbers play a crucial role in determining how a Pokemon evolves and are considered the hidden status that requires careful attention.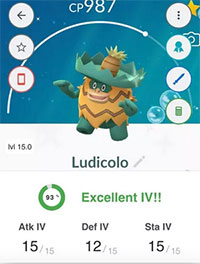 Tip 9: Find the Right Egg to Hatch
After purchasing Pokemon eggs from PokeStops, you will need to acquire an incubator and start walking. These eggs require walking a certain number of kilometers before they hatch. If you choose an egg that requires a 10-kilometer walk, you will likely obtain a Pokemon with high stats. A 5-kilometer walk can reward you with a Cubone-like companion, while a 2-kilometer walk will yield a regular, low-level fighter.
Tip 10: Get Raid Pass for Tomorrow & Today
To get an extra Raid pass on the same day, adjust your device's "Date and Time" settings if you're far behind on the International Date Line. (This option can also be used to hack screen time on your iPhone). To do it, go to "Settings > General > Date & Time" and change the time and date to a location a day ahead. Remember that you won't be able to obtain another pass the following day, so use this hack sparingly and allow the hours to catch up by skipping a day.
Tip 11: Kick Pokemon Out of Gym
Some Pokemon GO cheats for Android/iOS provide simple methods to gain control of a strong gym that is already occupied by Pokemon. With the help of three players, you can effortlessly remove any formidable Pokemon by kicking Pokemon out of the gym, including fully charged ones like Greninja and Dragonite.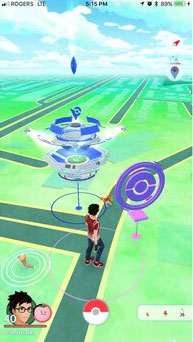 Tip 12: Use Poke Ball Tricks
A handy Pokemon GO shiny hack involves throwing a curved path when capturing Pokemon. This technique grants extra XP bonuses by spinning the Poke Ball before reaching the Pokemon. To execute a Curveball, rotate the Poke Ball in a circular motion while holding it. This simple cheat improves your capturing success rate and increases the chances of encountering Pokemon with higher CP levels.
Tip 13: Bulk Evolve Pokemon
To evolve multiple Pokemon quickly, gather Weedle, Caterpie, and Pidgey, then use a Lucky Egg. This grants a maximum XP for 30 minutes. To speed up the process, exit and restart the Pokemon GO app, skipping the catch animation and swiftly completing the evolutions.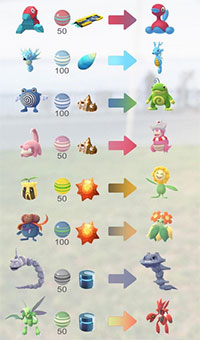 Tip 14: Avoid Raid Start Animation
In Pokemon GO Raids, you can save time during the transition from the lobby to the Boss battle. (Quick Guide: Create an empty team > Join a Raid > Select the empty team and wait for the Raid to start > Switch to your actual team to skip the start animation and takes you directly to the rejoin screen.)
Tip 15: Transfer Pokemon
In Pokemon, you can transfer unwanted Pokemon cards to Professor Willow. This clears up storage space and increases your chances of capturing Pokemon with higher stats. (What's the best Android memory manager?) Simply select the Pokemon card you want to transfer and choose the Transfer option. Each transfer earns you one candy. Remember, transferred Pokemon cannot be retrieved.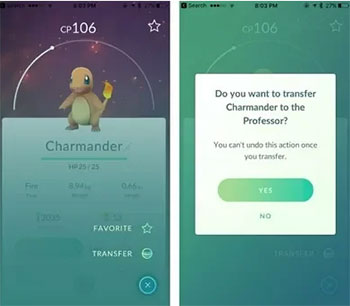 Final Words
Well, that's all for the tips and tricks for Pokemon GO hacks that help you enjoy your adventure in the world of the game! Still, it's important to note that hacking Pokemon or any other game is not encouraged and is considered unethical and against the terms of service. It is always recommended to play games within the boundaries defined by the developers to ensure a fair and enjoyable experience.
Related Articles:
FGL Pro Pokemon GO: Overview, How-tos, Troubleshooting, & Alternative
Does PokeGo ++ Still Work? Here's the Guide for PokeGo++ Download [iOS/Android]
Foneazy MockGo Review 2023: All You Want to Know about MockGo
4 Ways to Permanently Delete Games/Apps on iPhone/iPad
How to Download and Play Android Games on PC [Detailed Guide]
Where Are Texts Stored on Android? SMS Location, Backup, Recovery, etc.