Top 10 Pokemon GO Coordinates & How to Spoof Them without Being Banned
PokeMap is an interactive Pokemon platform displaying the location of the spawn points from the AR-based Pokemon GO game. This map can present the coordinates and sites for Pokemon globally in real time. Well, you may find it hard to capture rare and legendary Pokemons if you are not new to this game. And as you may know, legendary Pokemon can only be caught by raid battles.
So, what are the best Pokemon GO coordinates? How can I spoof Pokemon Go to get the game pretty far? OK, we shall show you the ropes now.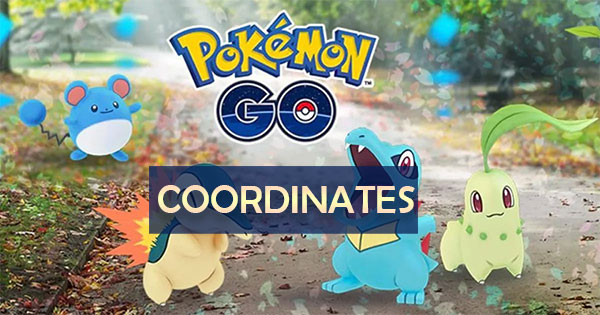 Section 1: Best Pokemon GO Coordinates for Rare Pokemon
1. San Francisco, Pier 39, USA
Best coordinates in Pokemon GO: 37.808600, -122.409800
Descriptions: Pier 39 is the hottest coordinate because it has the most Pokestops across the globe and owns the most spawn rate of rare Pokemons. With the crowded shopping complex in SF, Pokemon GO users can evolve the characters without extra preconditions. So this jam-packed shopping center is a haunt for numerous Pokemon GO fans. (Want to free up Android space to make the game run more smoothly?)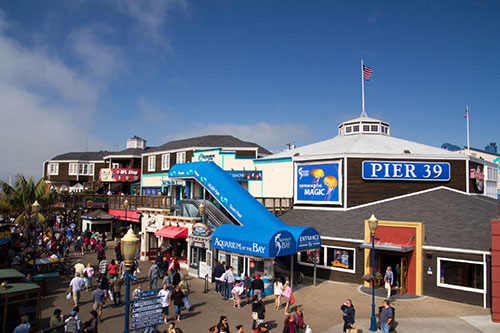 You May Also Like:
2. New York, USA
Pokemon coordinates: 40.755205, -73.982997
Descriptions: As a frequent place with extremely rare Lure Modules active, many spawns of this area are attracted by the attribute here. When pursuing high CP Pokemon, you can get support from its abundant, scenic, and impressive monuments. Being a wonderful place on the list of the best rare Pokemon Go coordinates, it lets you explore surroundings and catch Pokemon in places like Time Square.
3. Porto Alegre, Brazil
Coordinates for most Pokestops: -30.031016, -51.234585
Descriptions: Want to capture more uncommon watery Pokemon? Try to fix your coordinates to Porto Alegre. Born with beautiful and astounding coasts, it'll never frustrate you for its aquatic Pokemons. And when looking for a spot to find moisture Pokemons, stay your eyes peeled for elfins so you will see them in Brazil.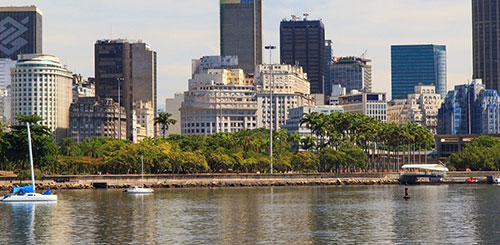 4. Consolacao, Sao Paulo, Brazil
Coords for Pokemon GO: -23.551200, -46.658400
Descriptions: According to some hunters, they found this spot while hunting; it's very condensed and has about 60 or more Pokestops and a few gyms in a small area. All right, as another place in Brazil, Consolacao is ideal for looking for rare spawns, along with numerous pubs and eateries. It is a nighttime hotspot, boasting extremely high Pachirisu of Heracross. (What if my iPhone storage is full when playing Pokemon GO?)
5. Chancay, Peru
Coordinates in Pokemon GO: -11.562800, -77.270000
Descriptions: Aside from giving you over 10 Heracross per day, Chancay in Peru allows you to get high CP Pokemon from the wild every day. As one of the best hotspots for Pokemon Go Spawn and Clusters, this place has been a well-received location to find rare Pokemon. Despite being an infamous tourist resort, Chancay makes it easy for you to find goblins with artificial decorations.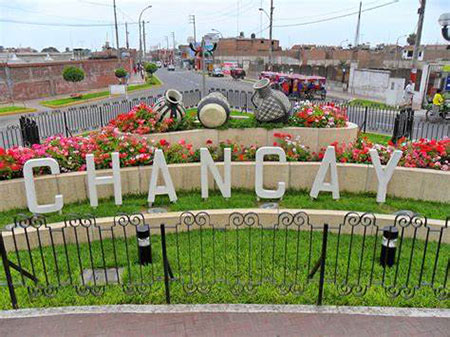 6. Sao Paulo, Brazil
Coordinates in Pokemon GO: -23.551200, -46.658400
Descriptions: Sao Paulo provides a buzzing and lively place for Pokemon hunting. With numerous parks, museums, carnivals, pride parades, etc., you may be placed with a little Chatot popped up. And often, there are groups of Pokestops in even a small park. Further, it has a hub for nightlife with countless bars and restaurants, a Pokemon Go lover's paradise.
Know More:
7. Budapest, Hungary
Coords for Pokemon GO: 47.531300,19.052800
Descriptions: In the Pokemon GO spoofing community, Budapest is regarded as one of the most attractive places for playing at the moment! There are various Pokemon spawn types and a few active Gyms with rares, shines, and raid battles. Also, it has lots of Pokestops, making it a great all-around site for Pokemon hunting.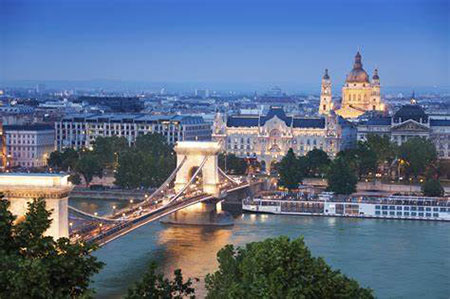 Section 2: Best Coordinates in Pokemon GO for Raids
1. Zaragoza, Spain
Best coordinates for Pokemon GO: 41.6616, -0.8946
Descriptions: Pokemon nests found in Zaragoza, Spain, where users can run into and capture Pokemon for raids. As a culturally-rich city with many landmarks, you will have a good time there, catching legendary Pokemon after you win a raid. This place is lured full of raids, and the shiny rate seems higher. It is said that an average player can get 60 shiny Articunos and shiny Mewtwos from there. (Tips: Can I play Pokemon GO on a large screen? Of course! Use the best screen mirroring apps to control iPhone/Android on a PC.)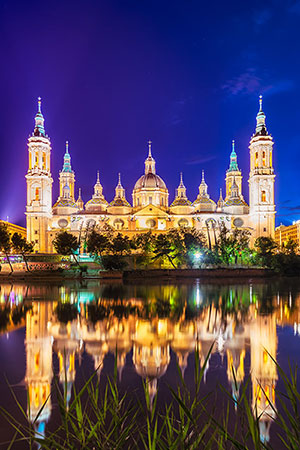 2. Tokyo, Japan
Coordinates in Pokemon GO: 35.669590, 139.699690
Descriptions: Tokyo, in particular, is a famous place dabbed as the "holy site for Pokemon GO". Users can easily find many raids to participate in once they head to the coordinates above. Plus, other places like Asakusa, Akihabara, and Shibuya, also gathered great popularity, all featured in the Pokemon Walking Tour from GoWithGuide.
3. Indaial, Brazil
Pokemon GO coordinates 2022: -26.89319, -49.22981
Descriptions: For those looking for a replacement for Zaragoza, try Indaial, Brasil. There are many gyms, allowing you to search for and find raids easily with a spot. Again, when entering the lobby, please open the raid to the public or invite someone by telling the code. This will help your friends with raid battles for more legendary Pokemons.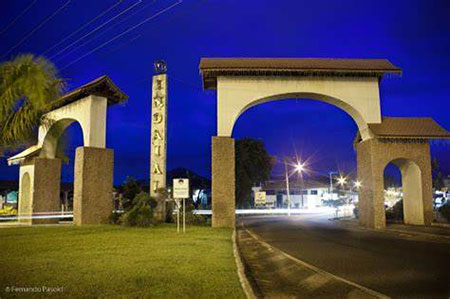 Section 3: How to Spoof Pokemon GO Using Coordinates without Being Banned
Recently, people have been less willing to get where they want than ever. To catch more Pokemons for quick evolution, a coordinate change like Virtual Location Tool can give you what you asked for. After installing this software on your computer, hooking up your phone, and opening the map, you can easily spoof Pokemon GO without rooting Android phones or jailbreaking your iPhone.
Virtual Location Tool can help you:
Spoof Pokemon GO GPS locations using coordinates on Android/iOS devices without getting banned.
Select or remove the previous places saved on this program.
Customize routes, simulate routes, and create diverse routes.
Set any virtual location quickly, making it difficult to detect.
Clean interface, great compatibility, and precise localization.
Apply to various iOS and Android phones, such as iPhone 14/14 Plus/14 Pro (Max), iPhone 13/13 Pro (Max)/13 mini/12/12 Pro (Max)/12 mini, iPhone 11/11 Pro/11 Pro Max, iPhone X/XR/Xs/Xs Max, iPhone 8/8 Plus, iPhone 7/7 Plus, iPhone 6/6S/6 Plus, iPod touch, iPad, Samsung, Xiaomi, Huawei, HTC, Google, Sony, Motorola, LG, OPPO, etc.
It won't let out your privacy.
How to safely spoof Pokemon GO using coordinates with Virtual Location Tool?
Step 1. Run Virtual Location Tool on a computer
Free download and install this tool on your computer before launching it afterward.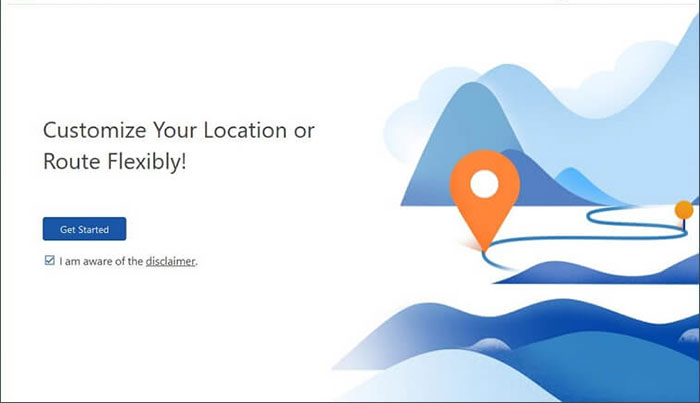 Step 2. Connect Android/iPhone to the computer
Attach your iOS/Android device to the computer via a compatible USB cable. Wait for some time until the map loads completely.
Step 3. Choose "Teleport Mode"
Alter the current destination by tapping "Teleport Mode" at the last second on the interface. Make it by the mouse to zoom in/out by scrolling or enter the right GPS address on the search box in the map.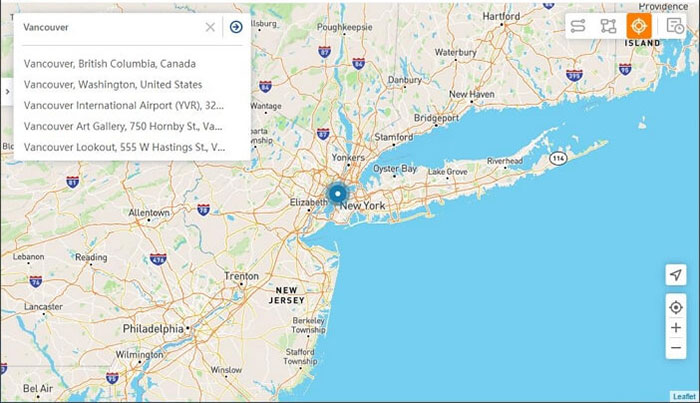 Step 4. Spoof Pokemon GO using exact coordinates
A dialog box will pop up on the left side of the screen, mentioning the new location you want to pick. Finally, click "Move" to set specified coordinates for Pokemon GO.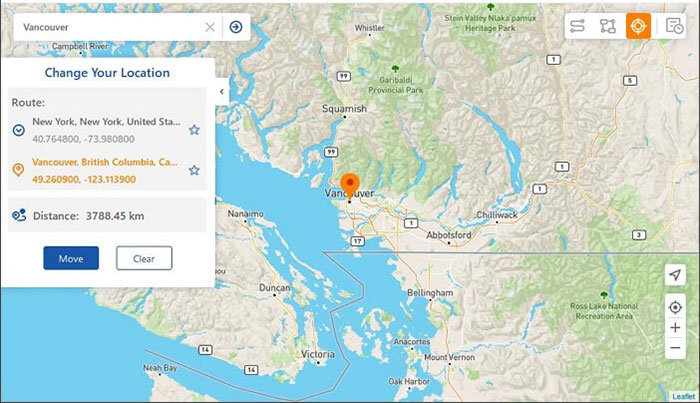 In a Nutshell
As a whole, whether it is a rare Pokemon or a legendary one that can only be caught through raids battles, you have to capture them with some skills or strategies after knowing the tested coords. Further, most of the coordinates above are in Europe and America, except the one in Tokyo, Asia. Still, you can choose wherever you want with Virtual Location Tool, the coordinate change expert, to "travel" the world through simple clicks.
Related Articles:
Does PokeGo ++ Still Work? Here's the Guide for PokeGo++ Download [iOS/Android]
Pokemon Sword & Shield: How to Evolve Dreepy/Drakloak into Dragapult [Fixed]
14 Best Pokemon Go Spoofing Apps/Software for Android & iOS Devices
Is There an Alternative to iSpoofer? 5 Best iSpoofer Alternatives for You
How to Download and Play Android Games on PC [Detailed Guide]