Quick Fix: How to Delete Gmail Account on iPhone
You may no longer trust Google with your email data, or you may simply set up an address and account by mistake. Whatever being the reason, you could possibly want to delete Gmail account on iPhone to get the problem fixed. After all, this is the most straight-forward solution. So here comes the problem: how to remove iPhone Gmail account?
Part 1. Step Guide: How to Delete Gmail Account on iPhone
Part 2. How to Permanently Erase Data on iPhone/iPad/iPod
Part 1. Step Guide: How to Delete Gmail Account on iPhone
Step 1. Go to online page of Google Account Settings, and then go to Data Tools page. Hit the Delete Products option from the Account Management section.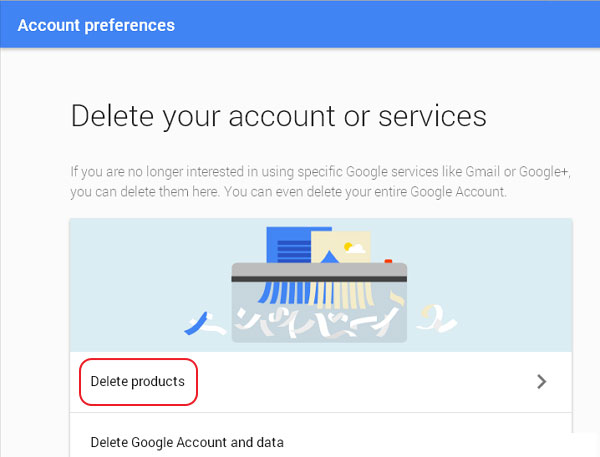 Step 2. Click Remove Gmail Permanently option under Delete a Product tab. When you see the below interface, enter the password to confirm your action and hit the Delete Google Account to continue.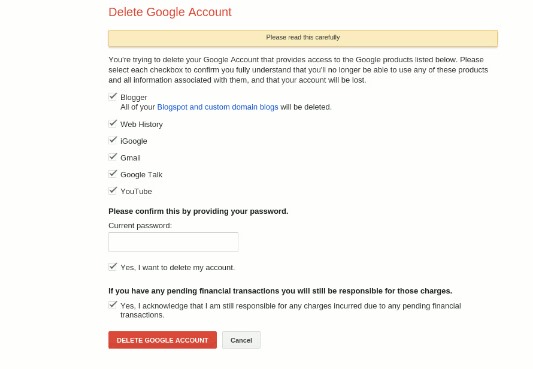 Step 3. On the next interface, tick out the Yes, I want to permanently delete option.
Step 4. Enter an email address different from the address associated with the account you are closing under New primary email address. This will be your new email address. Then enter the Gmail password and hit the Remove Gmail to continue the process.
Note: Make sure you enter an email address to which you have access. You need that access to complete deleting your Gmail account.
Step 5. Then open the Gmail Removal Confirmation email from the email address you specify as your new one. Follow the deletion link within it.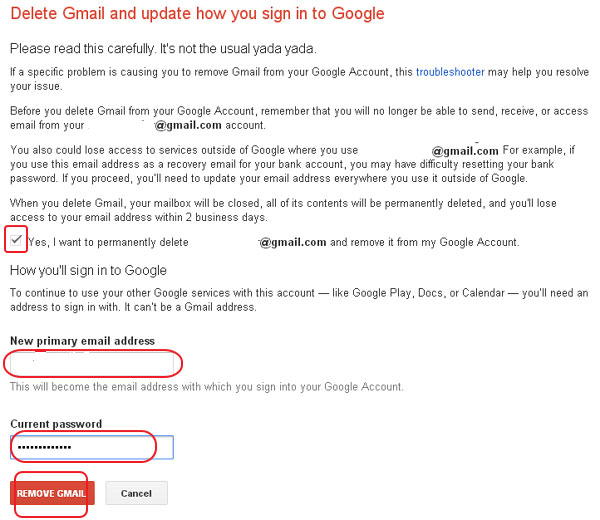 Step 6. Type in your Gmail password and click Verify option to continue the process.
Finally, you can choose to offer Google about why you need to delete Gmail account. But of course, this is not mandatory!
More Useful Articles:
* How to Clear Autofill on iPhone Permanently
* How to Erase Privacy Info from iPhone
Part 2. How to Permanently Erase Data on iPhone/iPad/iPod
Now, you have successfully deleted Gmail account on iPhone. But in your daily life, you may also want to permanently delete other files from iPhone such as contacts, messages, photos, videos, apps and many more. Then in this case, this professional iOS Data Eraser software surely can't be missed! With it, you can easily wipe out any files from iPhone, iPad and iPod devices without any difficulty, such as contacts, messages, videos, apps, photos, movies and many more. And files deleted with this software will have no chance of getting recovered.
Steps to use this software:
1. Open the installed software on the computer and then get your device connected to the computer via the USB cord. Then this software will detect your device and scan for all files saved on your iPhone.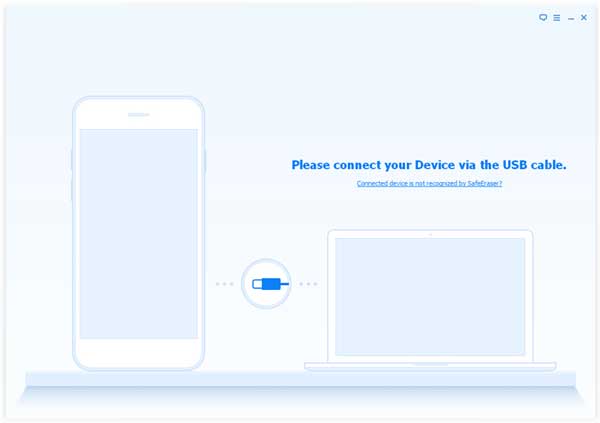 2. As you can see now, the Erase All Data mode is displayed on the main interface. Select it and continue the process.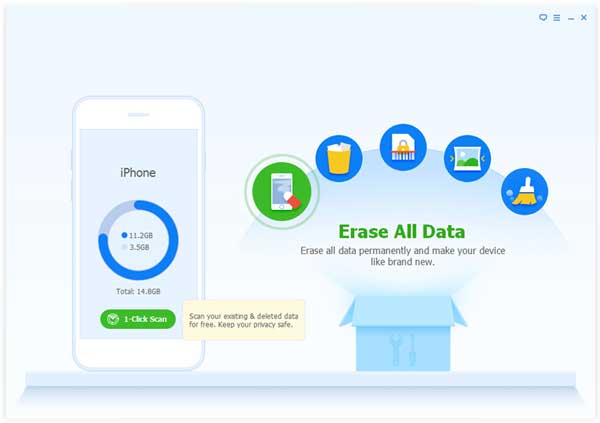 (Note: The current version only allows you to erase all data, so you are suggested to make a phone backup ahead of time. And it will be improved in the coming versions.)
3. Then on the promo dialogue, type "delete" to confirm your action. And now all you need to do is wait for the process to get completed within a little while.
Related Articles:
How to Uninstall Apps/Games Permanently from iPhone/iPad