How to Delete Photos from iPod touch/classic Easily
Deleting photos on the iPod touch can be quite difficult for people who are not familiar with how Apple devices work. So in this article, we are going to find out some very basic and useful ways you can use to delete any photos from iPod touch.
Something you should know about pictures on iPod touch
Before getting to the actual methods, let's first talk about the 2 main types of photos on Apple devices, specifically here, the iPod touch: saved photos and synced photos. Basically, saved photos are those that you take with the iPod itself. So when capture your screen, take a picture with the camera or download some images from the Internet, those are called saved photos. On the other hand, synced photos are the pictures that you put onto the iPod through your computer. So if you use iTunes to import some images from your computer to your iPod, those are synced photos.
1. How to Delete Photos on iPod touch Manually and Directly
2. Guide to Clear iPod touch Photos That Synced with iTunes
3. Best Way to Clear Photos on iPod touch Permanently (Recommended)
1. How to Delete Photos on iPod touch Manually and Directly
Pictures taken by the iPod touch are generally easier to delete, because you can do it straight from your iPod.
- Directly tap "Photos" on the Home screen
- Then in the "Photo Albums" screen, you can simply select the "Saved Photos Album", or sometimes "Camera Roll" to preview the saved photos in the thumbnail mode.
- Tap the photo you want to delete and it will then appear on the viewing screen.
- Click the trash can icon at the bottom, then select "Delete Photo" to confirm and completely delete the picture.
If you have to delete a bunch of photographs, that's not the most efficient way to do it. Still, at the photos album or camera roll section, you can select the "Share" button to instead of clicking on the photo one by one (it's the icon with a square and an arrow inside). After that, you can select all the photos you want and hit delete to remove these selected pictures. After confirmation, all those images will be deleted completely from your iPod touch.
2. Guide to Clear iPod touch Photos That Synced with iTunes
Many people have problems of deleting photos after they have synced them from desktop PC or Mac to iPod touch. Actually it is mainly because iPod doesn't allow their users to delete these types of photos directly, but you can reach the goal by using iTunes. Below is the detailed steps to deleted synced photos on your iPod touch.
1) Connect your device to computer and turn on iTunes. Select your device on the left menu and click on the "Photos" section.
2) Create a new blank folder (just name it whatever you like) in your desktop PC and then back to iTunes.
3) Be sure you've ticked "Sync Photos from" in the iTunes, then continue to select "Choose folder..." in the drop down list.
4) After that, you can browse to the blank folder you've just created and click "Select folder" > "Apply" > "Replace Photos".
5) Wait for a few seconds, the photos on your iPod touch will be overwritten by the blank folder completely.
That's all! If you think it is troublesome to delete photos on iPod touch like the above mentioned, you can turn to a 3rd-party program just like the following method.
3. Best Way to Clear Photos on iPod touch Permanently (Recommended)
iPod Data Eraser is a risk-free yet powerful data erasing software for iPod, iPhone or iPad. It allows users to wipe data like photos, contacts, call logs, messages, etc. completely yet permanently. And it also can help users clear junk files, cache files, temp files, etc. from your iPod touch, iPhone or iPad without hassle. No matter the photos is captured by the iPod touch or synced from the desktop PC, you can use the program to delete them with one simple click.
Now, just get the powerful program on your computer and follow the below steps to see how easy the program works.
1st - Connect iPod touch to computer and run the program, then you can see your device in the best iPod Photo Eraser in details. Since photos is a privacy info for every users, so hit the mode of Erase Private Data to continue.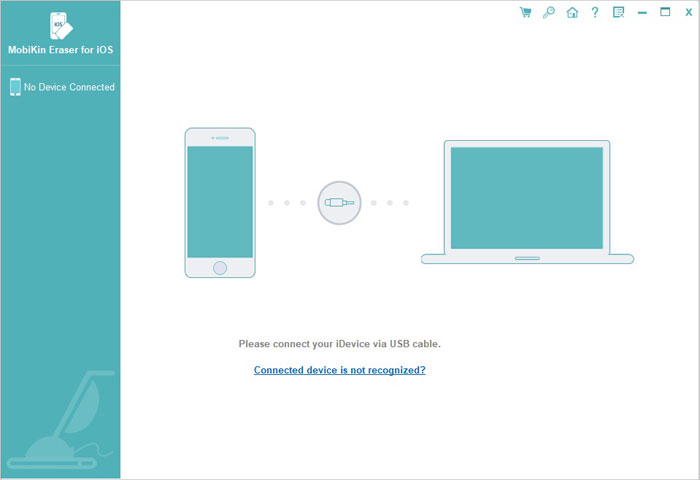 2nd - Hit "Photos" and preview all pictures have found. Mark the picture you wish to delete and click "Erase Now" button to continue.
3rd - Type "delete" on a new window to confirm your action and then hit the "Erase Now" button again to wipe them permanently.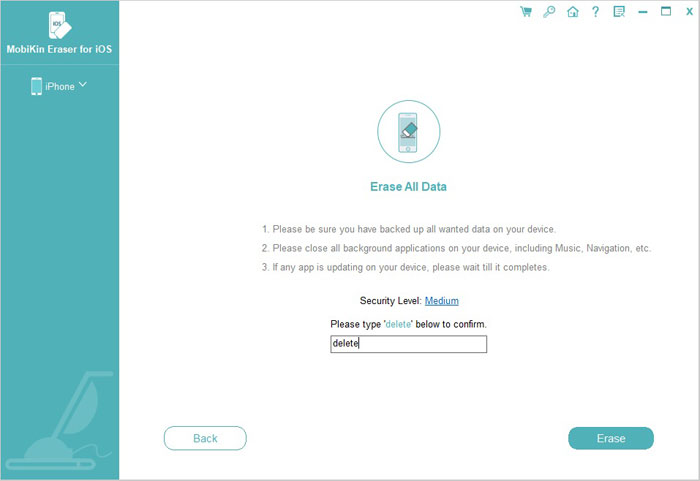 Related Articles:
[Solved] How to Permanently Delete HEIC Photos on iPhone or iPad?
How to Permanently Delete Text Messages from My Android Phone?
How to Delete All Contacts from iPhone Quickly [with Illustration]