Different Ways to Delete Music from iPod touch or classic
More and more iPod users complained that they can't find an useful option on their device to delete some unnecessary songs or media files, so they find that their iPod's storage become smaller and smaller and one day the device remind them that the space is full, then they're eager to looking for an effective way to delete songs on iPod devices.
If you're also one of them, then what will you do here? We know that you can easily sync music from computer to iPod, but removing songs from iPod seems to be not as easy as sync music, especially when you're using an old version of iPod like iPod nano, iPod shuffle, etc. For iPod touch users, they can delete single songs from the device one by one, but when they have a large amount of music need to be removed, deleting music on iPod touch directly also seems to be not a good method here.
People Also Read:
How to Delete Albums on iPhone
Delete Browsing History from iPad
Thus, we write this article to show all iPod users with a good way to remove music from iPod touch, classic, nano or shuffle on your Windows or Mac computer. You can follow them to reach your goal as easy as 1-2-3.
1. How to Delete Songs from iPod touch/Classic with iTunes Completely?
As it is known to all that iTunes is an ideal tool to help iOS users to manage media files on the desktop computer. It allows you to sync music, videos, photos and other data/files from computer to iPod, iPhone or iPad. But you may not know that you can use it to delete the songs on your iPod touch/nano/shuffle selectively or in a batch according to your own needs. Below is the detailed steps for your reference:
First of all, you need to launch iTunes and then you can directly select "My Music" to list all songs on the iTunes library. After that, you'll see an interface like below and you can find and mark all songs you wish to remove, then hit "Delete" button to wipe them from iTunes library completely.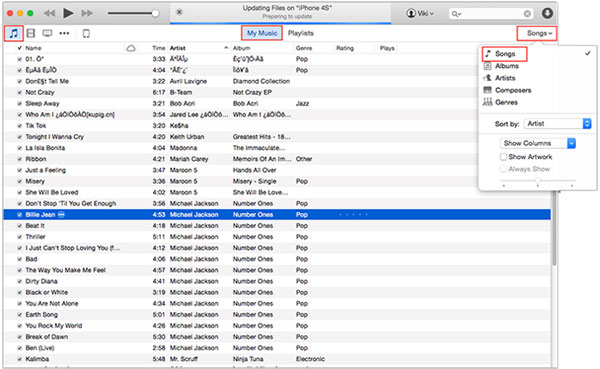 After that, you can connect your iPod touch/nano/shuffle or iPod classic to the computer, and sync the iTunes media files to your iPod. Then all you unused songs have been removed from your device.
Something you should pay attention
- When you're deleting songs from iTunes library, a pop-up window will appear and ask you "Do you want to move the selected songs to Trash or keep it in the iTunes Media Folder". Here, you're strongly recommended to select save the deleted songs in the iTunes media folder by hitting "Keep Files" button. So that you can restore any deleted music in the future.
- Or you can backup iPod music to computer, and them you can move the selected songs to Trash as you like.
If you wish to delete music from iPod touch directly, you only need to find the songs and slide to right until the "Delete" button shows as below. Then you can hit it to remove the selected music quickly.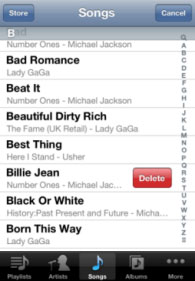 2. How to Delete Songs from iPod touch/shuffle/Classic/Nano Directly?
Unlike previous iPod shuffle/Classic/Nano, iPod touch allows you to delete songs directly from your device, just like any iPhone and iPad. You can go directly to the Music app in iPod touch and delete the songs one by one, or delete all songs from the Settings app with one click. The specific steps are as follows:
> If your iPod touch is running iOS 8.3 or earlier versions, you will need to: Open the Music app > select songs along the bottom > find the song you want to delete > swipe right until the Delete button appears > click Delete to erase the selected songs.
> If your iPod touch is running iOS 8.4 and later versions, you will need to: Open the Apple Music app > select my songs along the bottom > click on the song you want to delete > click on the "..." next to the song's name > Click Delete to confirm the deleting operation.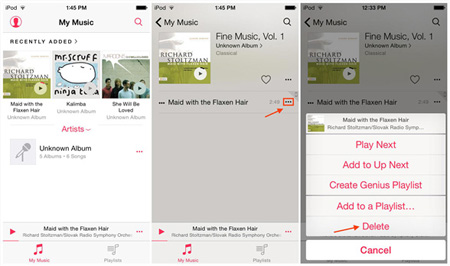 > You can also delete all songs at once in the "Settings" app: Go to Settings > General > Usage > Manage Storage > Music > Edit > Click the red minus icon > Delete.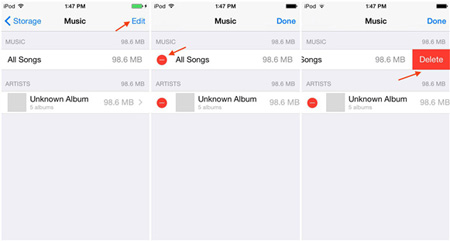 3. How to Permanently Erase Music on iPod touch/Classic with 3rd-party Tool?
You can follow the above method to delete one or a large amount of songs from your iPod devices as you like, but you should be noticed that this kinds of music files are not deleted permanently. That means they still can be restored with some special recovery programs.
So in order to save your time or you wish to find an absolutely reliable way to erase music or other personal info from your iPod touch or classic permanently, you can take the recommended iPod Data Eraser as your assistant.
With it, you can:
- Permanently and completely erase all contents & settings on your iPod, iPhone or iPad devices. If you only wish to wipe the deleted data from your iDevice, you also can use it to reach your goal;
- Provide users with 3 different security levels to protect your personal info from leaking out due to any reasons;
- Leave no opportunity to any data recovery program to restore the deleted music files.
- ...
Now, let's turn to learn how to erase iPod music on Windows or Mac OS permanently.
Step 1. Backup your iPod touch data, and then connect it to the computer with USB cable. Run the iPod Data Eraser program, and then it will detect your linked device and take you into a new window.
By the way, you need to install the latest version of iTunes on your computer beforehand.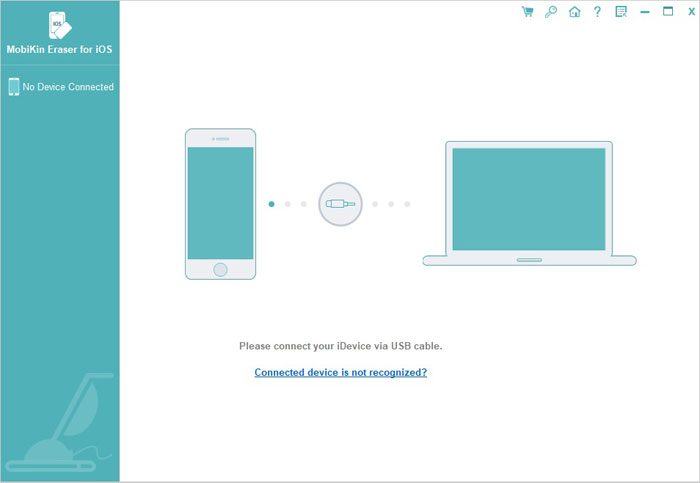 Step 2.When you device is detected, you can choose "Erase All Data" mode to go on.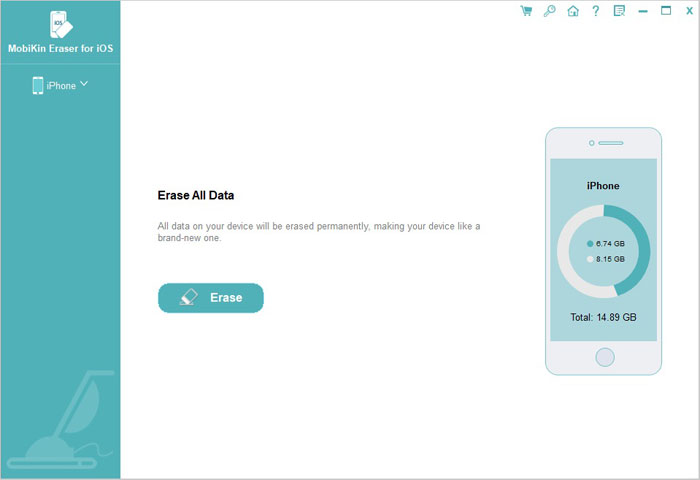 Step 3. Type "delete" on the pop-up window to confirm your action and hit "Erase Now" option to begin to process.
Bottom Line:
Above we've introduced three different guides for removing music from your iPod/iPod touch, whether you want to delete a song or all of the songs on your device. If you feel that this article is helpful to you, please don't be selfish. Remember to share it with your friends on Facebook, Twitter or Google Plus.
Related Articles:
How to Clear Junk Files on iPhone 14/13/12/11
How to Wipe iPhone Data before Selling