Best iPod Data Eraser Software - Wipe All Data off iPod touch
Even though iPod series device is designed to provide users with the fantastic way to enjoy music in the daily life and work, but they also have released several models to help users enjoy the colorful digital life, such as iPod touch, iPod classic and so on. With them, you can take photos to catch all excellent moments in your life, record videos in some unique holidays, watch movies while you're boring, play games or listen to music as you like. So it is no question that you have saved lots of valuable data on the iPod touch or classic, right?
However, we know that with the popularity of smart phones in the market, you may wish to get away your old iPod touch after purchasing a new iPhone, iPad or Android device, then what will you going to do with your old iPod touch or classic? Trade it on the online store like eBay? Or send it to your family members? Or just put it in a drawer...
Actually, no matter you're going to resell your iPod or send it to others, you're strongly recommended here to wipe all data off your iPod touch or iPod classic to avoid leaking out your personal privacy data unconsciously. Now, the problem is coming - how to make sure all contents & settings on your iPod touch can be erased without opportunity to restore?
Tool You'll Need:
As it is known to all that your can use the iPod touch built-in erasing function to delete data on the device, but more and more facts have proved that the deleted data in this way can be restored with some special data recovery software or technology in the market. So in order to protect your privacy info from restoring and leaking out, you'd better to ask for help from a professional data eraser software. That's also why iPod Data Eraser comes here. With it, you can delete, clear or wipe iPod touch data with one simple click, and the erased data will never be restored with any software.
Now, let's have a brief look on the main features of the powerful iPod Data Eraser software:
1. Erase all data on your iPod touch/classic/nano or shuffle with one click, including music, photos, videos, email account & password, apps, etc.
2. Provide users with various erasing modes and erasing security level. You can customize your own erasing method according to your own needs.
3. Not only support iPod touch or iPod devices, other iOS device like the latest iPhone 6 Plus, iPhone 6, iPhone 5S/5, iPhone 4S/4, iPad Air, the new iPad, iPad mini, etc. are also compatible here.
4. ...
How to Perform Data Eraser for iPod touch Step by Step?
Note: Please make a backup of your important data before the process in case of further need in the future.
1st - Let's assume that your iPod touch have been linked to the computer with USB cable, then you can launch the program after the installation. Then the program will detect your device and show you an interface like below: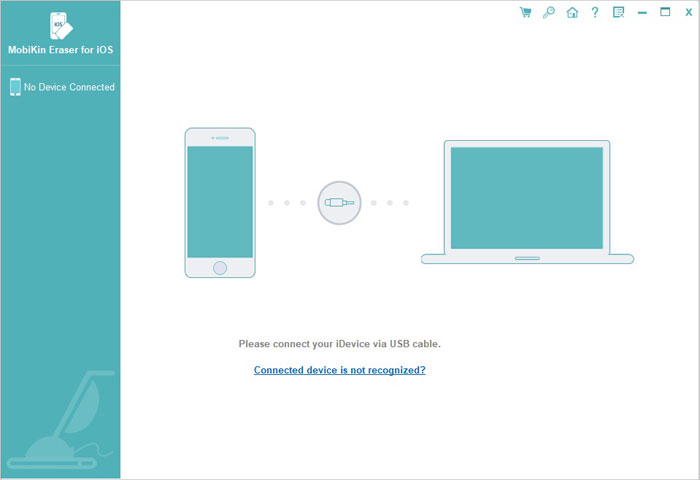 2nd - In the left panel, you can find lots of erasing modes for your reference, such as Erase All Data, Erase Deleted Data, Erase Private Data, Clear junk files, and so on. Select Erase All Data mode here to continue.
3rd - Then you can click "Erase Now" button and type "delete" on the pop-up window to confirm your action and begin to wipe them permanently.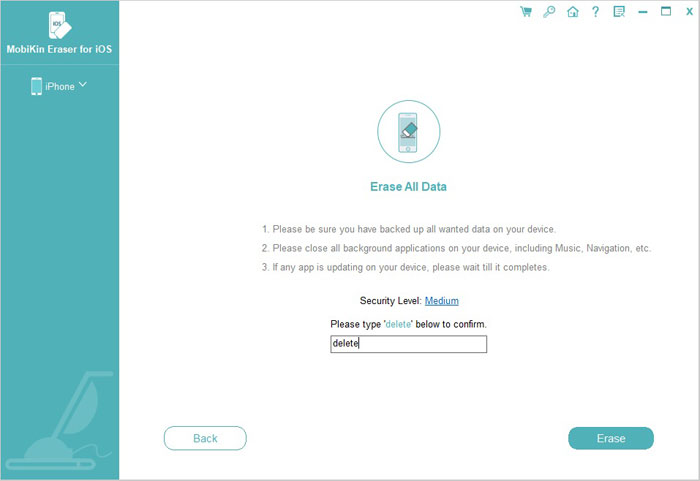 Related Articles:
How to Erase or Wipe iPhone without iTunes?
4 Solutions to Erase All Content and Settings from iPhone
How to Securely and Permanently Erase Everything from Android