How to Effectively Reset a Jailbroken iPhone without Losing Jailbreak?
How to reset a Jailbroken iPhone without losing Jailbreak? Here in this article we are introducing the way to reset a Jailbroken iPhone and other consideration about Jailbreak. Just keep reading to check it out.
Consideration about iPhone Jailbreak:
You know that Apple's iPhone always comes with lots of built-in features and apps, and some of them will never be used in the daily life. So you may wish to delete them for releasing more free space on the device so that you can download more useful apps, right? However, for the security consideration, Apple doesn't allows users to freely access to internal memory, modify the default settings or install apk files from any sources. Thus, in order to get more pleasures on iPhone, a large amount of iPhone users choose to jailbreak their iPhone, and then they can easily access the entire iOS system, change their wireless provider, download multiple apps that cannot be found on the official Apple App Store and even uninstall the stock iOS apps that pre-installed on the iPhone.
However, things are not always going as you imagine. One day, you may need to reset the iPhone for some reasons, so you choose to return iPhone to the factory settings, and then the iPhone runs like a brand new. All settings on iPhone are wiped, so if you wish to get access the entire iOS system, you need to jailbreak your iPhone again. Troublesome, right?
So in this article, we could like to show you a distinctive way to reset iPhone without losing jailbreak. If you're interested in it, please keep reading this article and follow the steps to reach your goal.
Can't Miss:
How to Erase iPhone Data without Restoring
How to Erase iPhone Text Messages Permanently
How to Reset a Jailbroken iPhone without Losing Jailbreak?
iOS Data Eraser (Windows/Mac) is a simple desktop application, that allows you to erase all contents and settings on jailbroken or unjailbroken iPhone. After that, you'll never need to jailbreak your iPhone again, but if you wish to send the device to Apple for repairing, then you'd better to use iTunes to reset the iPhone. Now, let's have a brief look on the detailed tutorial of resetting iPhone without losing jailbreak as easy as 1-2-3.
1st of all, please download and install the program on your Windows or Mac computer, then use an USB cable to connect your jailbreak iPhone to the computer and make it to be detected by the program.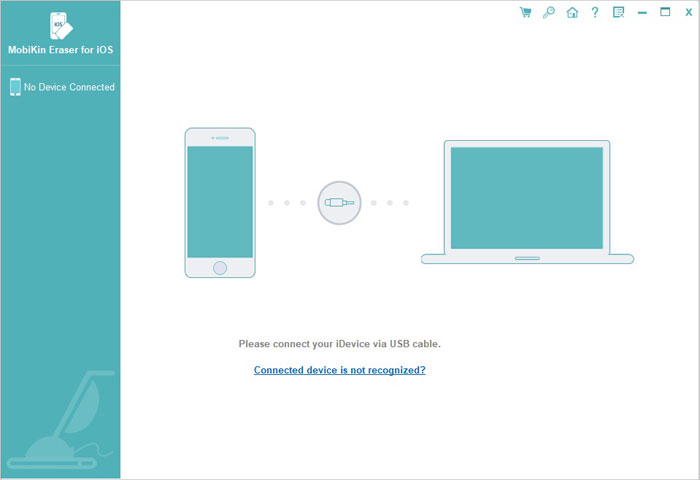 2nd, Choose "Erase All Data" in the left panel to erase all data and settings on your iPhone.
3rd, type "delete" on the box and then you can click "Erase Now" button to wipe everything on your iPhone permanently.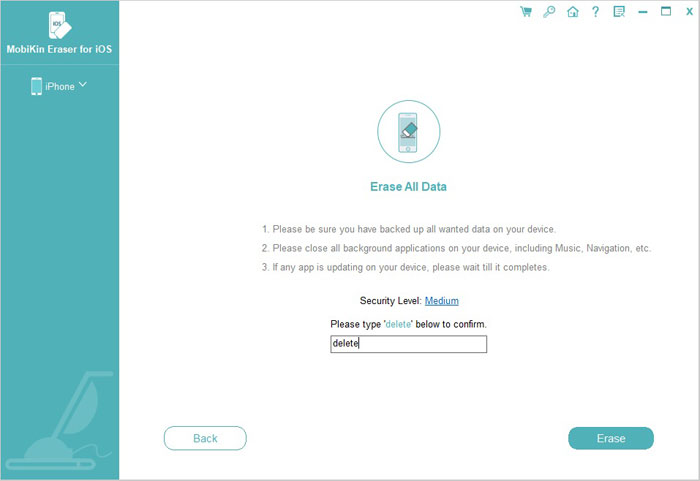 Related Articles:
How to Delete Photos from Android Phone Permanently?
How to Delete Podcasts from iPhone
How to Delete All Contacts from iPhone Quickly [with Illustration]