Is iOS 11 WiFi Turns on by Itself? How to Fix It?
"Is anyone else having the issue of wifi and bluetooth turning itself on with no logical reason?" - From discussions.apple.com
Updating to iOS 11 is great, but after that, more and more users have found that their WiFi always turns on by itself and they wish to know why and how to stop it? You're always be informed that don't connect your device to unknown network, because it is a good way to prevent iPhone from security risks, stop iPhone from joining weak networks automatically or for something else. But why iPhone WiFi turns on by itself after they turning it off from Control Center?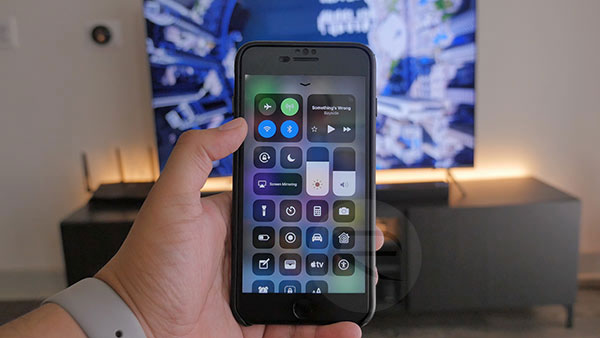 Why iOS 11 Turns on by Itself?
For most people, they're used to turn on or turn off WiFi option in the Control Center. But as a matter of fact, you may not know that WiFi cannot be fully disabled if you just simply switch off in Control Center. Because it only means your device is disconnect from the current WiFi network, and still running in the background.
What's more, Apple allows the WiFi continue to be available on other important functions after turning off in Control Center, such as AirDrop, AirPlay, Apple Pencil, Apple Watch, Continuity features, Instant Hotspot and Location service.
Can't Miss: How to Improve iPhone Battery Life?
In theory, when WiFi is disabled, it will not auto-join for any nearby WiFi networks, but here is still some exceptions as follows:
- You walk or drive to a new location;
- It's 5 AM local time.
- You restart your device.
For more info about iOS 11 WiFi, you can go to Apple Support Center to get more detailed info.
How to Fix iOS 11 WiFi Always Turns on Automatically?
If you wish to turn off the WiFi on your iDevice completely, you need to go to the Settings on your device and turn off the WiFi option.
Here is the detailed steps for your reference:
Step 1. Unlock your iPhone, iPad or iPod touch, then go to "Settings" and choose "WiFi" > "WLAN".
Step 2. Switch the button off, then everything is done.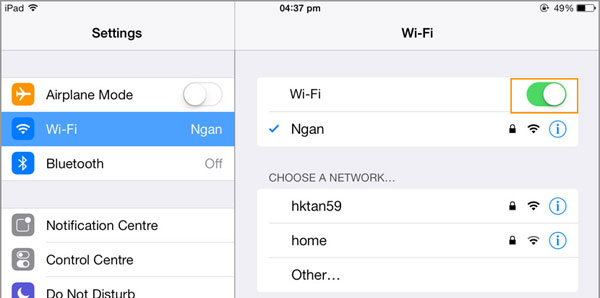 Write in the End
Actually, iOS 11 WiFi turns on by itself is not a bug of the new system, but is a hidden feature. So if you don't like it, just go to Settings and turn it off completely.
Related Articles:
[Solved] iMessages Not Working on iOS 11, How to Fix It?
[Fixed] iPhone Can't Make or Receive Calls after iOS 11 Update?
Free iPhone File Explorer/Manager to Browse iOS Data on PC/Mac
3 Simple Methods to Transfer MP3 to iPhone 14/13/12/11/XS Max/8
Transfer to New iPhone from Old iPhone/Android/PC [Definitive]