[Fixed] iPhone Can't Make or Receive Calls after iOS 11 Update? 7 Tips to Solve It!
When a new iOS system is opened for updating, there are always some problems appearing. For example, you may find that your iPhone can't make or receive calls, iPhone sounds not working, iPhone keeps restarting, or something like that. Annoying, right? So, if your iPhone won't make calls but will text, there are 7 tips for you to fix it.
How to Fix iPhone Not Making or Receiving Calls?
When your iPhone failed to make or receive calls, you need to check if your account is in active before taking any other actions. Then, if the problem is not solved, try the following tips one by one.
1. Check Network Coverage
You know, if your iPhone is out of the network coverage area, you won't be able to make or receive any calls. So, you need to make sure you're in an area with normal network coverage and signal. To check it, you only need to have a look on the status bar on the top of your iPhone. If it is shows you're in a low signal status, then your issue is more related to network.
2. Turn on the Airplane Mode and Turn off it Again
This is the easiest way to solve the iPhone not making or receiving calls issues after iOS updates. Because after turnning on & off the Airplane Mode, your iPhone will be forced to search for network signals. To do it, you only need to go to the Control Center on your device, and tap on the Airplane icon. Wait for a little while, tap on the Airplane icon again to turn off the Airplane mode. By the way, you can also go to your iPhone's settings to enable or disable the Airplane mode easily.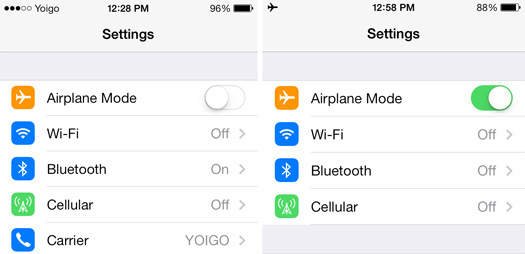 See Also:
3. Reinsert Your SIM Card
Sometimes your iPhone can't make or receive calls just simply because of the SIM card is not inserted well, though there are no reasons why the SIM card is not placed in the right place without touching. But too many facts have proved that reinserting your SIM card is also an effective way to fix the iPhone can't making or receiving calls.
4. Reset Network Settings
Resetting network settings can also help you make all settings on iPhone go back to the default situation. So, it is also a useful way to resolve your calls issue. To do that, you only need to tap on Settings > General > Reset > Reset Network Settings.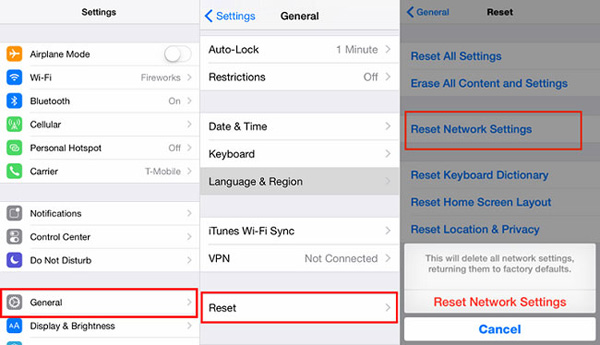 5. Restart Your iPhone
If the above settings can't solve your iPhone call issue, you can try to restart your iPhone and this action will temproraily clean all caches, cookies, background process and return your iPhone to an ideal status.
6. Check the Blocking Status of the Number
Sometimes, you may block some contact numbers due to various reasons, so you'd better to check whether the call issue is related to certain numbers. To do it, you can click Settings > Phone > Call Blocking & Identification on your device.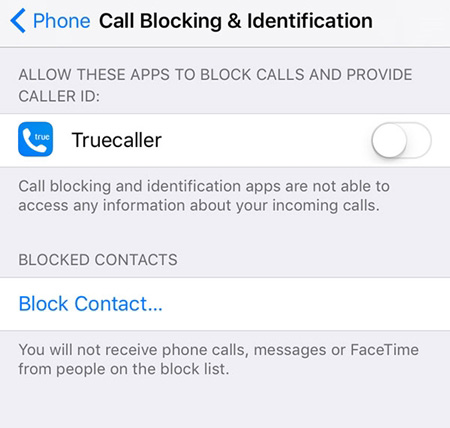 7. Go to Apple Store
If the above solutions can't solve your calls issue, you'd better to go to the Apple Store to ask for a professional help. And we believe all issues related to iDevices will be solved well. Even though there are lots of system repair tools on the Internet, but in my opnion, you'd better to go to Apple Store first, and then try other sources by yourself.
Related Articles:
Free iPhone File Explorer/Manager to Browse iOS Data on PC/Mac
3 Simple Methods to Transfer MP3 to iPhone 14/13/12/11/XS Max/8
Transfer to New iPhone from Old iPhone/Android/PC [Definitive]
Want to Transfer CSV from PC to iPhone? Solutions Are Here!
[5 Ways] How to View/Get iPhone Text Messages on Computer