How to Fix iPhone Won't Connect to Internet
With internet, iPhone is a multifunctional device which allows us to download music, watch movies, take photos, play games and converse important files to enrich our leisure lives. But what if iPhone fails to connect to internet? It is just a communication tool. Therefore, a benign connection between iPhone and network is vital and essential. However, good luck does not always travel with us and linking Wi-fi to internet unsuccessfully is an inescapable issue that we must face.
To settle this issue, you have to know the reasons. As we all know, the internet that iPhone can use includes two forms: Wi-fi connection and cellular data connection. So they are the basics to find out the solution.

Part 1. How to Link iPhone to Wi-fi?
Part 2. Techniques to connect iPhone to Cellular Data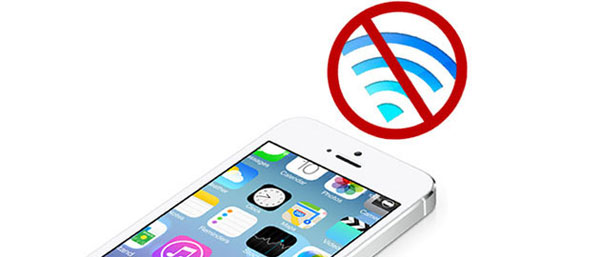 Part 1. How to Link iPhone to Wi-fi?
Wi-fi is a technology that allows device to surf the Internet and download files. It assuredly makes our lives convenient and colorful. Hence, it is really a nightmare to link a Wi-fi abortively. So how can we fix it?
See also: How to Fix iPhone Errors?
1. Turn on Wi-fi
The first thing you should do is to turn on your Wi-fi. It only takes you two seconds to check its status: swiping up from the bottom of the screen to enter the control center and then you will see different signs. Find out the sign of Wi-fi and if it is alight, it means that you have turned on wireless network. But if not, just click the symbol of Wi-fi to turn it on and make sure that Airplane Mode is disabled for the reson that wireless network does not work under this mode.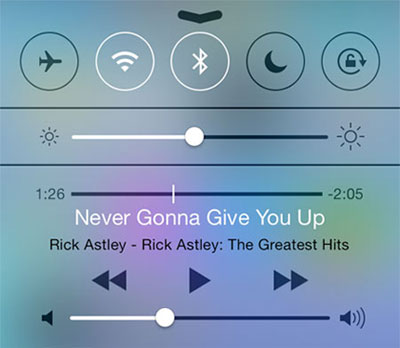 2. Inspect the router's signal
As a matter of course, a poor router's signal will stop you from surfing the internet fluently. You can check the signal by looking in the Status Bar: 3 Wi-fi bars is ideal, two bars is tolerable but one bar is poor. Sometime there is even no any Wi-fi bar. That expresses the signal of wireless network is too weak to surf the internet. To avoid such case, you can get close to the Wi-fi router. The distance between you and the router is shorter, the signal is stronger.
3. Ensure the network you connect is available
If you are certain that you have turn on the Wi-fi on your device and you are in range of wireless router but still cannot use the Wi-fi, you ought to examine whether you are linking the practicable one. It is possible that Wi-fi bars are full on the screen but the system shows you that the network is not working. You can go to "Settings" and hit "Wi-fi" under this folder. Then you can see various wireless networks are listed there. Furthermore, a check mark will near the name of network that you have connected. If you do not see the mark, that means you do not connect the network successfully. So you can click the network name and retype its password to reconnect the internet.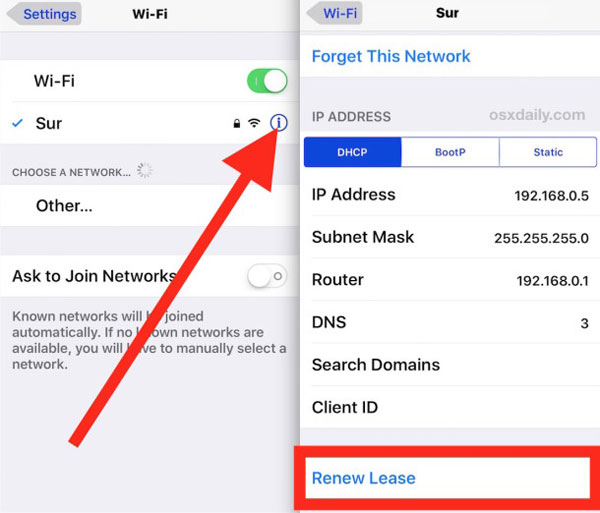 4. Plug everything in properly
Sometimes you may find that everything has been turned on and the Wi-fi signal is strong but still fail to surf the Internet. Then have you plugged everything in like modem, power cable and coaxial cable well? There is no doubt that the network won't work well if the connection between the cable and modem or router is loose. So you can check for it or pull all cables out and reinsert them directly to pledge the good connection.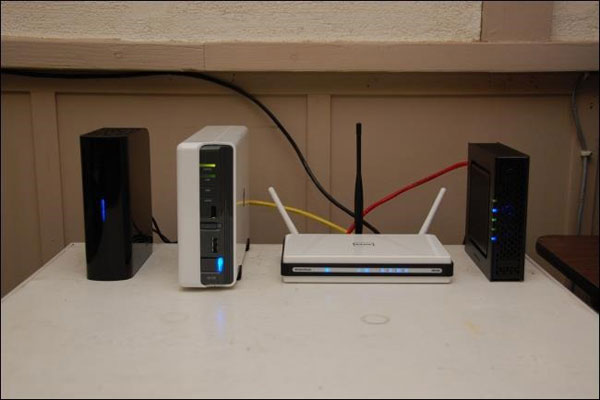 5. Reset the network settings
Your iOS device's network settings can be corrupted but you do not realize it. The option that you can make is going to Settings to open General folder. Next choose "Reset" selection to reset the internet. In this case, you have to forget all the network that you have linked before and reconfigure VPNs, Wi-fi networks and other related information. If the network you reconnected is avaiable, using Wi-fi is no longer a problem.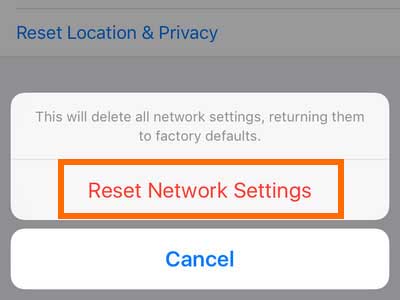 6. Restart everything
In some situations, your iPhone or router may have a screw loose because of the long-term operation so you can try to restart them. Turn off your iPhone by pressing the power button and sliding to power off at first. For router and modem, you can press the shift knob or pull up the cable and wait for several minutes. After that, plug the cable again or reboot the router and modem and then restart the phone. This method can solve many iPhone problems usually.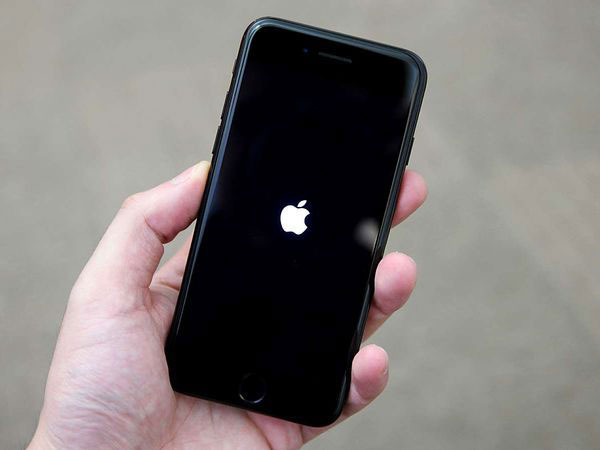 Part 2. Techniques to connect iPhone to Cellular Data
Except using Wi-fi, another way to surf the internet on iPhone is using cellular data. In the environment without any wireless network, it is your only choice to surf the internet. But if you are not allowed to access the webpage while using the cellular data, what should you do?
1. Check coverage area
Different communication carrier has different signal coverage area. You can go to Settings> Cellular to check if you have turned on the cellular data. Then inspect the signal strength: three bars is the strongest while one bar is the weakest one. If no any signal bars is lit, you may be not in the coverage area of the operator. In that case, you only have two choices: move yourself to another place to receive signal or give up the internet.
2. Insure your mobile phone cost is enough
Using cellular data is not gratis. If your mobile phone cost is tardy, the operator will stop some functions of your SIM card, and cellular data is included. Therefore, it is vital to make sure that the telephone cost is sufficient. It is possible that you are not sure about the balance of phone calls so that you can ring the operator up or text it to inquire the details. If they tell you that you are behind in payment, just charge the telephone fees to solve the issue.
3. Take out the SIM card and put it back in
For using cellular data, you must make sure that you have an available SIM card which is well placed in SIM card slot. But it is conceivable that your device is incapable of recognizing your SIM card even when the card has been put inside. Don't worry! Maybe a bad contact is doing mischief. So what can we do in this situation? Taking the card out of the SIM card slot and put it back in the proper position could be resultful.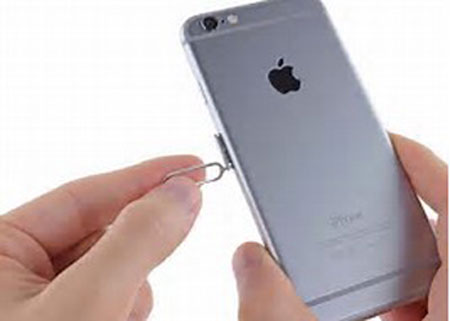 Just go to chase down the reason why your iPhone fails to connect to internet and fix it.
Related Articles:
How to Connect iPhone to PC Successfully?
What Can I Do If My iDevice Fails to Connect?
Everything You Should Know about iTunes WiFi Sync
iPhone Won't Connect to WiFi, How to Fix It? [Solved]
How to Transfer Samsung/Android Data Wirelessly
How to Remove iCloud Account from iPhone/iPad without Password? [Fixed]