Everything You Should Know about iTunes Wi-Fi Sync
Transferring data from iDevices like iPhone, iPad and iPod to Mac or PC plays an important role in our daily lives now. For example, some uers like to sync their files with iTunes, iCloud or AirDrop from iPhone to Mac. This is a wise decision for the reason that it can backup the files you want as well as free up the space of your device. However, some transferring methods are hard to handle and would take much time to complete the process.
Luckily, we've gotten iTunes Wi-fi sync now, which can move the files on iDevices wirelessly. With the help of this feature, we can accomplish the data transmission effortlessly and quickly. If you do not get this means yet, you can read this article to know something about it.
Part 1. How to Enable iTunes Wi-fi Sync?
The iTunes Wi-fi sync feature is not self-enabled so you need to setup it automatically. If you do not turn on the feature in iTunes, it is impossible for you to sync the data via wireless network. Therefore, you need to go with the simple but complete steps to enable the feature:
Step 1. Use a suitable USB cable to connect your device to computer and launch the iTunes on your PC/Mac.
Step 2. Click on the icon of the connected device on the iTunes sidebar and click on "Summary" tab to activate it.
Step 3. Find out and tick the "sync with this iPhone over Wi-fi" option under the options bar. And then tap on "Apply" to enable the function.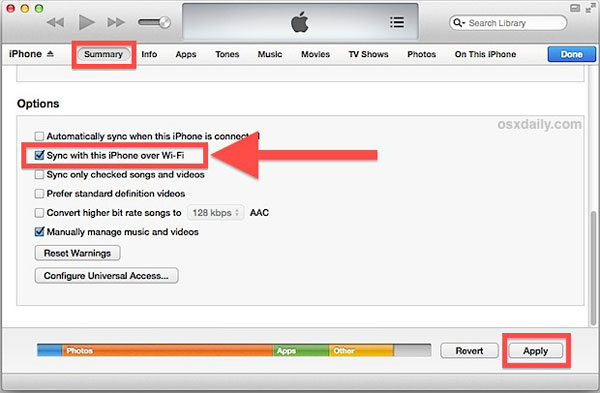 Now you can plug your iPhone, iPad or iPod into the computer port and it will be detected by iTunes and begin to sync the data. And also, you can go to Settings> General> iTunes Wifi Sync> Sync Now on your iPhone or iPad to manually start the iTunes Wi-fi Sync.
You might also want to see:
How to Backup Data from iPhone by Using iTunes?
How to Fix Backup & Restore Problems with iTunes?
Part 2. Start iTunes Syncing after Unplugging
After setting up the iTunes Wi-fi Sync, your device will start syncing the data from your device to desktop. But what if you need to use the cable and have to unplug your device? What can you do to copy files with iTunes when you plug out the device? In this case, you have three choices.
1. Syncing automatically
To begin the automatic or wireless automatic iTunes syncing, you need to make sure that iTunes is still running on your computer. Then plug your iPhone/iPad/iPod to a power source and connect it to Wi-fi. After that, the iTunes syncing will start automatically.
2. Using computer
You can start the iTunes Wi-fi sync by using Mac or Windows. By using this method, you need to ensure that your device as well as the desktop computer is connected to the same Wi-fi. Next, run iTunes and click on your device in the sidebar of iTunes. Then an option for syncing will appear, just click on it to begin the transferring.
3. Start syncing on your iOS device
You also can complete the operation on your iDevice. To do that, you first thing you should confirm is that both your device and computer are connected to Wi-fi. After the confirmation, you can go to Settings> General> iTunes Wifi Sync> Sync Now to initiate the moving.
Part 3. Fix iTunes Wi-fi Sync Does Not Work Issue
At present, you can enjoy the iTunes Wi-fi sync and move the wanted data easily. Nonetheless, during the syncing process, you might find that sometimes this feature does not work well. Don't worry! Here are some tips for you to fix the issue.
1. Reboot your iOS device and computer and then repeat the steps above to start the syncing again.
2. Check the Wi-fi you are using. To use the iTunes Wi-fi sync, you must link your device and computer to the same Wi-fi or it won't work. You can go to Settings> Wifi to view the name of Wi-fi.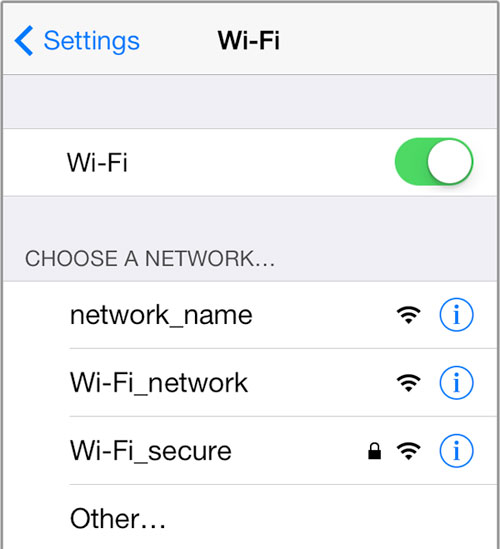 3. Use the latest version of iOS and iTunes:
- iOS version update: navigate to Settings> General> Software Update.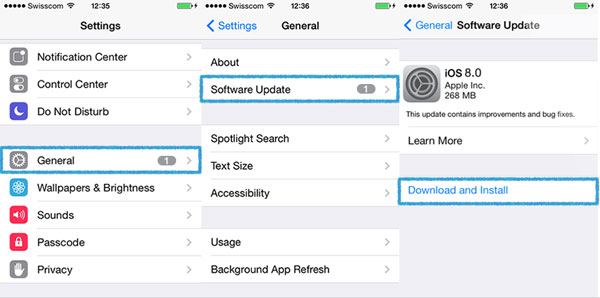 - iTunes version update: go to iTunes> Help> Check for Updates.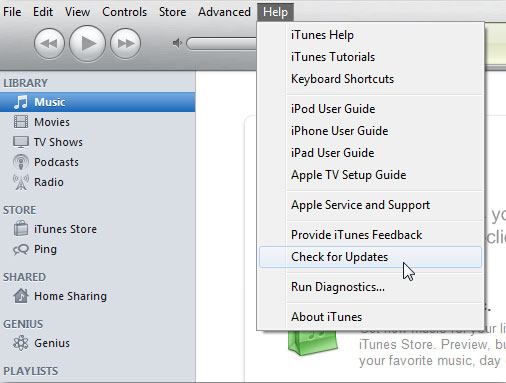 4. Reset network settings on your device: Settings> General> Reset> Reset Network Settings.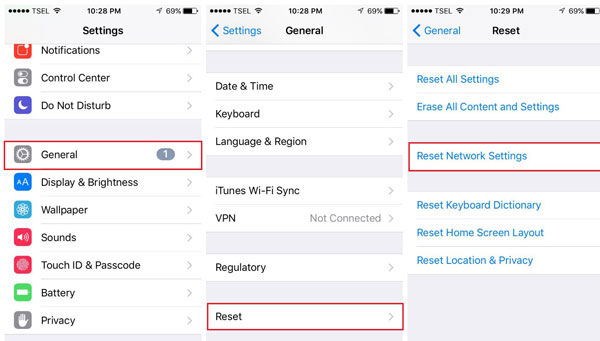 5. Check the firewall settings. To complete that, you can contact your software security for help.
Related Articles:
iTunes Doesn't Recognize My iPhone, What Can I Do?
How to Retrieve Deleted Music from iPhone 14/13/12/12 Pro/11/XS/XR/X?
iPhone Music Transfer: How to Transfer Music from iPhone to iCloud?
Android Music Backup: Different Ways to Back Up Android Songs