What Are the 10 Best Places/Coordinates to Spoof Pokemon GO? [Updated]
Traversing vast distances to capture an array of Pokémon is a dream cherished by players worldwide. Yet, for many, the constraints of time, geography, and resources often limit this pursuit. That's where the concept of "spoofing" enters the picture, allowing players to virtually transport themselves to distant locations from the comfort of their homes.
Well, this page delves into the topic of the best places to spoof Pokémon GO, shedding light on a curated list of remarkable coordinates. Notably, these virtual destinations promise an abundant variety of Pokémon, enabling enthusiasts to spoof Pokemon GO on iOS/Android before expanding their collection effortlessly.
Part 1: Best 10 Places to Spoof Pokemon GO
1. Pier 39, San Francisco, United States - Coordinates: 37.809326, -122.409981
Absolutely, Pier 39 holds a special reputation as the best place to spoof Pokemon GO. Renowned for its remarkable spawn rate of rare Pokémon, this Pokemon GO coordinate has garnered widespread recognition. Numerous players have attested to their triumphant captures of elusive Pokémon at this site, solidifying it as a prominent Pokémon Go hub. In fact, it's often regarded as one of the premier global locations for indulging in the Pokémon Go experience.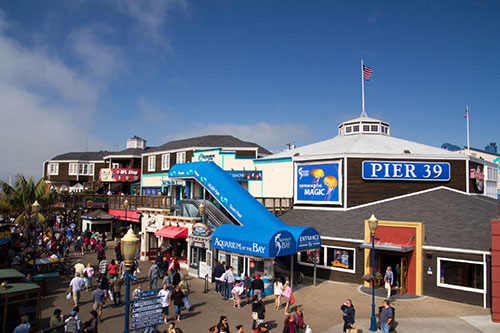 2. Big Ben, London, United Kingdom - Coordinates: 51.510357, -0.116773
London offers ample Pokémon-hunting opportunities, with iconic landmarks like Big Ben doubling as gyms. The city's historic charm is accentuated by numerous PokéStops, making it a supply haven. While immersed in the city's heart, you can simultaneously uncover both new and nostalgic corners, creating a dynamic exploration experience alongside your gameplay.
Click to Explore:
3. Chancay, Peru - Coordinates: -11.562800, -77.270000
Chancay has secured its place among Pokemon GO best spoofing locations, thanks to its vibrant and bustling atmosphere, perfect for Pokémon hunting. Its abundance of pubs and dining establishments further solidifies its status as a nighttime hotspot. The fusion of cultural vibrancy and urban liveliness positions Chancay as a favored destination for dedicated Pokémon Go players.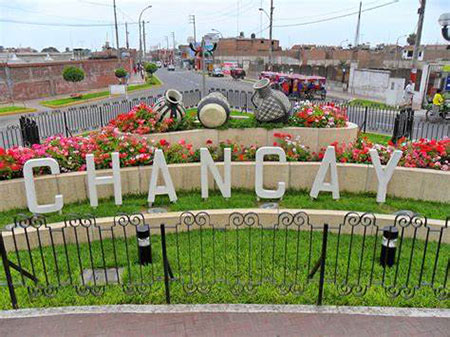 4. Circular Quay, Sydney, Australia - Coordinates: -33.861756, 151.2108839
Circular Quay stands as the prime Pokémon GO coordinates in Sydney for spoofing, attracting every tourist's attention with its extensive exploration opportunities. Within the vicinity of ferry quays, bus stops, and railway stations, you'll stumble upon various elusive Pokémon. This makes Circular Quay an excellent choice for those who use a Pokémon GO spoofing app for iOS or Android as well.
5. Porto Alegre, Brazil - Coordinates: -30.031016, -51.234585
If you're inclined towards capturing aquatic Pokémon in greater numbers, make your way to this destination situated along Porto Alegre in sunny Brazil. This spot's popularity is underscored by its selection as a Pokémon GO Safari Zone in 2019. Additionally, the presence of numerous psychic Pokémon, along with notable Slowpoke nests, adds a valuable allure to this venture for those considering a virtual expedition.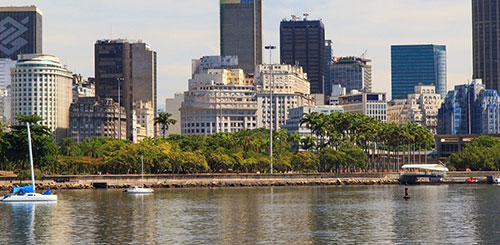 6. Aotea Square, Auckland, New Zealand - Coordinates: -36.9024092617, 174.807806966
Aotea Square stands as Auckland's largest urban open area, situated in the capital city of New Zealand. Auckland boasts an abundance of concentrated PokéStops and hotspots, further enhanced by its time zone advantage for early Pokémon releases. Moreover, Auckland's alluring charm invites trainers to wander, offering plentiful spawns across its expanse, dubbed as the best spoofing location for Pokemon GO.
7. Colosseum, Rome, Italy - Coordinates: 41.890251, 12.492373
While soaking in the splendid vistas of historical architecture at this enchanting location, you'll also encounter Pokémon like Squirtle, Pikachu, and Oddish. The Colosseum in Rome teems with a multitude of Pokémon, captivating enthusiasts of all ages with its frenzy. This destination promises an abundance of Pokémon waiting to be discovered.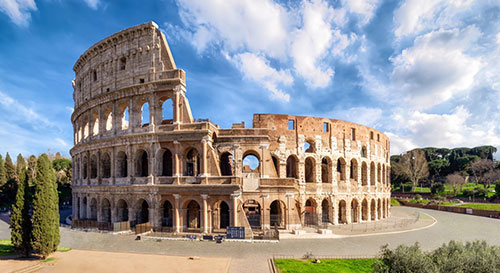 Know More:
8. Disneyland, Anaheim, United States - Coordinates: 33.812511, -117.918976
In the realm of abundant animation and enjoyment, the game also finds its place as one of the best places to spoof in Pokemon GO. At Disneyland in Anaheim, a hub of activity for many, you're bound to encounter numerous Pokémon without difficulty. The presence of a considerable crowd often leads to the discovery of plentiful lures. And if you're seeking an exciting battleground, the Sleeping Beauty Castle is perfectly poised to fulfill that role.
9. Shibuya, Tokyo, Japan - Coordinates: 35.685001, 139.710007
Tokyo is a must for Pokémon Go spoofing – an ideal city to catch them all. With an abundance of playing locations, choices can become overwhelming. Tokyo's renowned spots provide Pokestops, gyms, and more. Shibuya, for instance, is perfect for discovering fantastic Pokémon.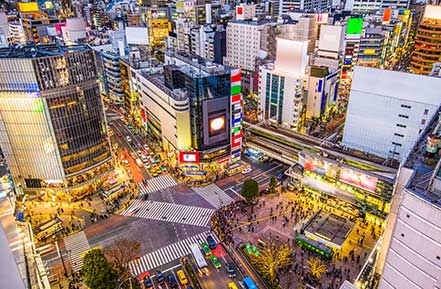 10. Central Park, New York, United States - Coordinates: 40.7803,-73.963
As Zaragoza's day winds down, Central Park in New York comes alive with abundant Pokémon. The beloved Pikachu is a frequent find here. With daily visitors seeking respite from the Big Apple, Central Park's allure as a Pokémon GO spoofing hotspot is no surprise. Additionally, it's conveniently near Times Square Coordinates. And it is worth a shot when your device works with the best Pokemon GO spoofing apps for Android/iOS.
Part 2: Best Places/Coordinates for Raids Pokemon GO
1. Indaial, Brazil - Pokemon Go coordinates: -26.89319, -49.22981
Among all the best Pokemon spoofing locations, Indaial is a well-known destination in Brazil for discovering and participating in Pokémon Go raids. The area boasts numerous gyms where you can search for and engage in raids, ensuring you'll find a suitable spot to join the action.
2. Zaragoza, Spain - Pokemon Go coordinates: 41.6616, -0.8946
Zaragoza stands out as the prime location for Pokémon GO raids in Spain. This city, steeped in cultural heritage, offers a plethora of landmarks to discover while embarking on exciting raid adventures. Once victorious in a raid, you'll also have the opportunity to capture sought-after legendary Pokémon that are a part of the raid challenge.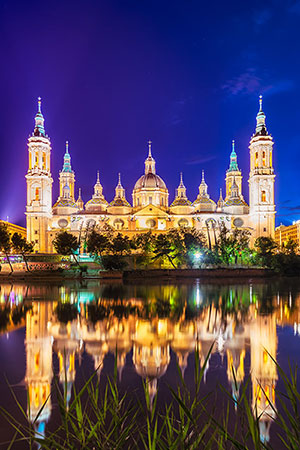 3. Tokyo, Japan - Pokemon Go coordinates: 35.669590, 139.699690
When you're seeking the finest Pokémon Go coordinates in Japan, there you have it. Once you arrive at the provided coordinates, a plethora of raids await your participation.
Part 3: Best Spoofing Locations for Rare Pokemon GO
Pier 39, located in San Francisco, USA, is a renowned waterfront attraction (coordinates: 37.808600, -122.409800). Notably, it is reported that this coordinate is a prime site for Pokémon GO spoofing, offering abundant rare Pokémon spawns and raids due to its multitude of PokéStops.
On top of that, there are also some other decent places to spoof Pokemon GO, including Chancay, Peru Coordinates: -11.562800, -77.270000, New York, USA Coordinates: 40.755205, -73.982997, Japan Coordinates: 36.574366, 139.238393, and Consolacao, Sao Paulo, Brazil Coordinates: -23.551200, -46.658400.
Part 4: How to Spoof Best Locations with a Handy Pokemon GO Spoofer (Android/iOS)
Unless you possess boundless resources and the ability to travel internationally, it's implausible to capture every Pokémon worldwide without resorting to manipulating your GPS location. In this section, you will become acquainted with a highly regarded software - Virtual Location Tool, designed for simulating locations on both iPhones and Android phones. Following this, you'll gain the capacity to reach any destination you desire, accomplishing your goals to your contentment.
What can Virtual Location Tool help you with?
Best Fly GPS alternative to spoof best locations for Pokemon GO without raising suspicion.
Let you choose to add or delete saved past locations within this software.
Tailor routes, replicate paths, and generate a variety of different routes.
Swiftly establish virtual locations that are hard to discern.
Safeguard specific routes in GPX format using the Import/Export functionality.
Easy to operate, good compatibility, and precise destinations.
Apply to a whole range of Apple devices, including iPhone 14/14 Plus/14 Pro (Max), iPhone 13/13 Pro (Max)/13 mini/12/12 Pro (Max)/12 mini, iPhone 11/11 Pro/11 Pro Max, iPhone X/XR/Xs/Xs Max, iPhone 8/8 Plus, iPhone 7/7 Plus, iPhone 6/6S/6 Plus, iPod touch, iPad, etc.
It won't let out your privacy.
Free download this software and spoof Pokemon GO with the best places on Android/iPhone using this program now:
Step 1. Install and open the software
Once you have downloaded the Virtual Location Tool onto your Windows PC or Mac, proceed to install it. After the installation is complete, launch the software and click on the "Get Started" option.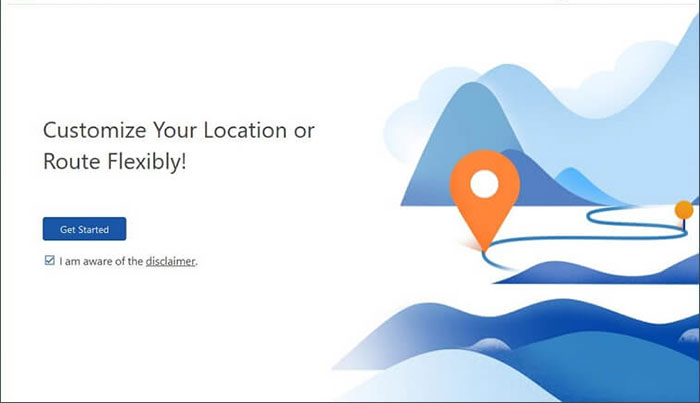 Step 2. Set the fake GPS location
Adhere to the instructions on your screen to establish a connection between your phone and computer. Located in the top-right corner, opt for the "Teleport Mode". Then, manipulate the map by dragging and zooming to pinpoint the GPS location. Or you can input the location's name in the search box to indicate your selected destination.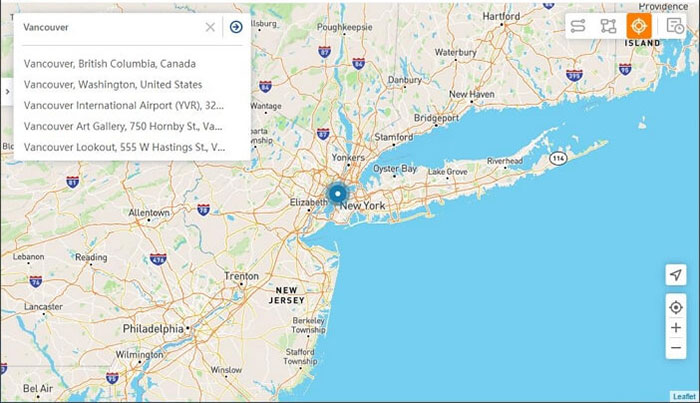 Step 3. Spoof Pokemon GO with the best places you desire
Upon settling on your chosen destination, click the "Move" button. Validate that your location has successfully changed to the desired point. To confirm, you can check in Pokemon GO, where your location should seamlessly update to reflect the new coordinates. By following these steps, you should now have the ability to access your intended area for capturing Pokémon.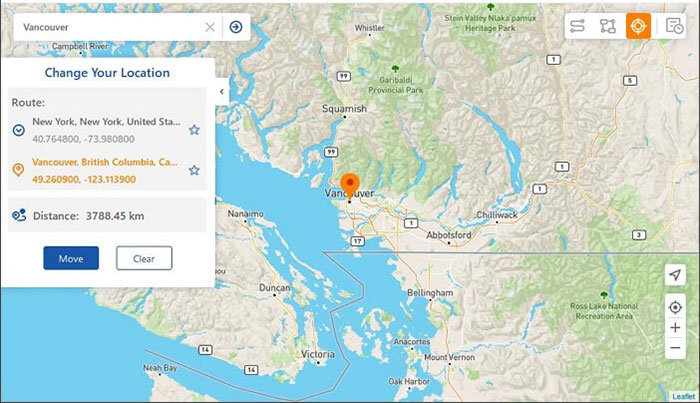 Roundup
From the bustling streets of Tokyo to the scenic wonders of London and the vibrant diversity of New York City, these carefully chosen virtual coordinates offer an exciting array of Pokémon species and unique gameplay opportunities. To unlock this captivating experience without strenuous walks or exhaustive travel, we recommend utilizing the Virtual Location Tool.
By seamlessly integrating this software into your iPhone or Android device, you gain the power to effortlessly set your sights on the best places to spoof Pokémon GO. All in all, this innovative tool lets you explore, capture, and conquer distant territories with unparalleled ease, all while adhering to the game's guidelines.
Related Articles:
Pokemon Sword & Shield: How to Evolve Dreepy/Drakloak into Dragapult [Fixed]
How to Get Rare Candy (XL) in Pokémon GO? Discover the 8 New Tricks Here
FGL Pro Pokemon GO: Overview, How-tos, Troubleshooting, & Alternative
Android Backup: Backup Android Game Data to Computer
Best 8 Game Apps for iPhone, iPad, or iPod touch
5 Proven Methods to Transfer Apps from iPhone to iPhone 14/13/12/11