Does PokeGo ++ Still Work? Here's the Guide for PokeGo++ Download [iOS/Android]
As a global hit, Pokemon GO has got a lot of players hooked on it, partly because it's a big challenge to catch the rare Pokemon characters and collect them for the battlefield. By virtue of its distinctive name, PokeGo++, which acts as a "catalyst", may grab the public's attention. OK, this passage tells you how to download PokeGo++ Joystick Hack. And alongside that, you'll know an impeccable PokeGo++ alternative at the end of this article.
Since some Pokemon players may don't know what exactly PokeGo++ is, let's begin today's topic with a brief introduction to it.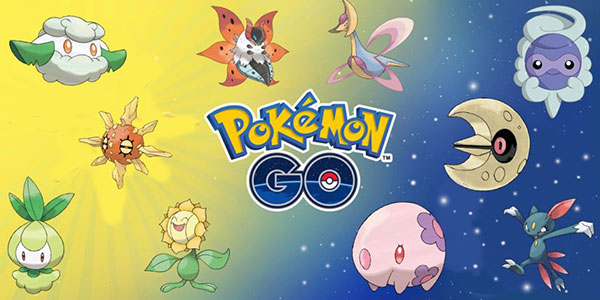 Part 1: What Is PokeGO++? Can I Get It Officially?
What Is PokeGO++?
Developed by Global++, PokeGo++ is a hacked IPA with originally built-in joystick features. Pokemon GO users can take advantage of it to access the map to collect Pokemons or even join alliances. Intriguingly, with this functionality, you can catch more Pokemon characters without walking out.
Learn More:
Can I Get PokeGO++ Officially?
Well, how do you get Pokemon Go 2022? Obviously, Pokemon GO is available for download without charge on Google Play or App Store. Can the same route be used to find PokeGo++? The short answer is NO. And further, does PokeGo ++ still work if you get it unofficially? Simply put, tools from a few reliable websites can work fine without a doubt.
Generally, Niantic claims that the modified PokeGo++ breaches intellectual property rights. And it gives an unfair advantage over genuine players. Thus, this IPA doesn't officially open to the public. Still, users can download PokeGo++ from a secure source. To be precise, iOS users can obtain it from Build Store ($9.99 each year) or Cydia Impactor (Regular price: $10.00), while Android owners can utilize Fly GPS to work well with the app.
Part 2: How to Install PokeGO++ IPA (iOS/Android)
Now that you cannot acquire the formal download authorization, you may wonder how to get the IPA on your mobile phone by other means. Well, there are at least two methods to install the IPA app, depending on your devices. Let's now show them in detail:
PokeGo++ IPA download/installation for iOS 2023:
Visit https://www.cydiaimpactor.com/ to download and launch the tool on your computer.
Download the PokeGo++ IPA file on the same computer.
Install the latest version of iTunes and sign in with the same iTunes ID you used on your iDevice.
Run iTunes and connect your iPhone/iPad to your computer via USB.
Run Cydia Impactor and ensure you can find your iOS device on the drop-down list.
Drag PokeGo++ IPA to the Cydia Impactor.
Next, put in the requested info to validate your iTunes account.
Cydia Impactor would sign the Pokemon Go++ IPA file to make sure that your iDevice won't reject it.
When finishing the installation, you can open PokeGo++ if you'd like to figure out "how do I spoof Pokemon on iOS go".

PokeGo++ download/installation for Android:
Unlock your Android device and connect it to an Internet network.
Download Fly GPS APK. (For some of you, it's vital to head to the phone's "Settings" > "Security" > enable "Unknown Sources").
Open the download folder to locate the downloaded Fly GPS.
Hit the APK file and click "Install".
Download PoGo++ Anywhere .apk for Pokemon GO Joystick.
Enable "Unknown Sources" on your phone if asked.
Click the apk file to get it installed.
Go to your Android phone's "Settings" > "About Phone".
Tap "Build Number" seven times to enable the "Developer options".
When you are in the "Developer options", select Fly GPS as the mock location app.
Then you can freely spoof Pokemon on Android.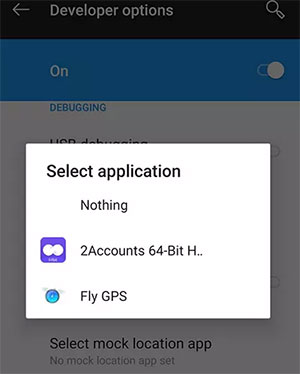 Part 3: Pros and Cons of PokeGo++
Most players find it hard to tolerate cracked tools hanging up or making things worse. Alright, PokeGo++ IPA is no exception. While it provides advantages for its players, it also has certain cons that cannot be ignored. Next, let's make a list of its strengths and weaknesses below:
Pros
Don't require any permission to access devices.
Joystick to bypass real-life walking.
Advanced Pokeball throw.
100IV Feed.
Nearby Radar.
60 FPS on iDevices.
Stats Inventory.
Pokemons, quests, or raids feed.
Unlimited in-game resources.
Cons
Although it is freely available, it needs to work with paid software.
It doesn't always work well with Android, for it's only recently compatible with the system.
Complex installation and user guide.
Possibility of retirement since it is a hacked version in breach of some rules.
Your account may be at risk of being blocked.
If Build Store fails to support the installation, you have to use a Cydia tweak. And you must jailbreak your iPhone first. (What is the best spoofer for Pokemon GO? Keep reading for more.)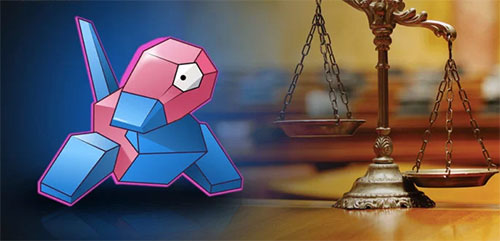 You May Be Interested in:
Part 4: Use PokeGO++ Alternative to Change Location for iOS/Android
Are you tired of the tedious installation of PokeGo++? Is there any unexpected situation in the procedure of using the IPA? Are you worried that it's not safe to use a cracked version of the software? Well, those all make no sense since the advent of the Virtual Location Tool. As a professional and genuine product, it provides fast, accurate, and safe positioning for all kinds of users who need to spoof their locations for various purposes.
Why choose Virtual Location Tool?
Best replacement for PokeGo++ to spoof location for Android/iOS.
With its "Teleport Mode", you can enter any location you desire on the map.
Select or delete the places saved on this program you've visited before.
Customize routes, simulate routes, or even create diverse routes.
Easy to use with almost zero errors.
Compatible with almost all mobile phones, including iPhone 14/14 Plus/14 Pro (Max), iPhone 13/13 Pro (Max)/13 mini/12/12 Pro (Max)/12 mini, iPhone 11/11 Pro/11 Pro Max, iPhone X/XR/Xs/Xs Max, iPhone 8/8 Plus, iPhone 7/7 Plus, iPhone 6/6S/6 Plus, iPod touch, iPad, Samsung, Xiaomi, OPPO, Motorola, HTC, LG, Huawei, Sony, etc.
It won't disclose your privacy.
To catch more Pokemons in your game, you can fake your location with the best PokeGo++ alternative. OK, check out the user guide below to change the current GPS location for your iPhone or Android phone:
Step 1. Free download and install Virtual Location Tool on your computer.
Step 2. Then start the program and click "Get Started".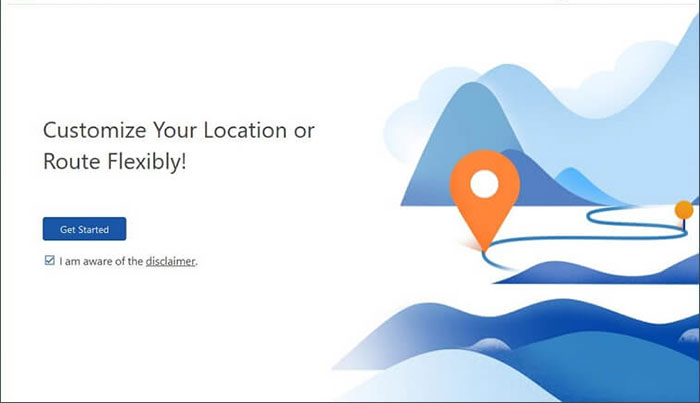 Step 3. Connect your phone to the computer via USB and follow the simple direction to create a connection between the two devices.
Step 4. After the connection is made, a map will come out on your computer screen, from which you ought to click "Teleport Mode". Next, enter a specific location from the search bar. (Optionally, search for a location by pasting GPS coordinates in the bar.)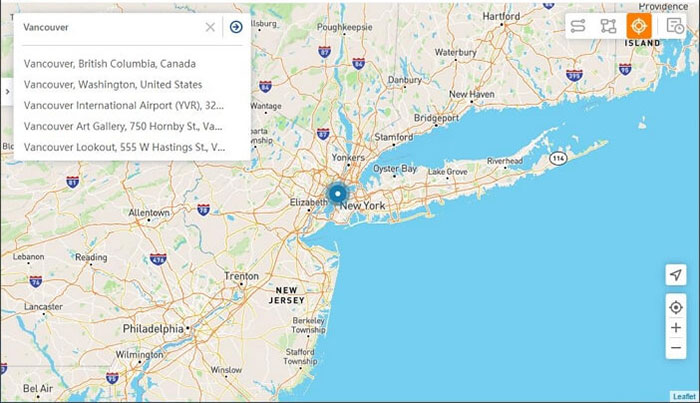 Step 5. Upon choosing your desired location, click the "Move" option to set it as your present GPS location. Then, you can run Pokemon GO to get more priority.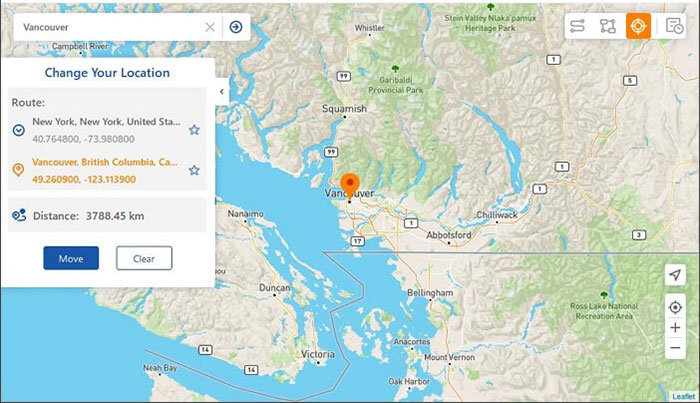 Call It a Wrap
To sum up, we hope that you can quickly evolve your virtual character on Pokemon GO after knowing something about PokeGo++. Well, if things go contrary to your wishes, just try its substitute - Virtual Location Tool. As we said earlier, it not only enables you to successfully locate through clicks independently but lets you free from making changes for a result that may or may not work out. So, download the best PokeGo++ alternative and give full play to your remarkable skill now.
Related Articles:
Why Is My Location Wrong on My iPhone? 10 Ways to Fix It
[2022] How to Change or Fake Your Location on Snapchat within Seconds?
Is My Cell Phone Being Spied by Someone? 5 Ways To Tell & Stop Them
Where Are Contacts Stored on Android Phones & How to Export Them?
[Free Download] Top 7 iPhone to Android Transfer Software/Apps
Where Are Texts Stored on Android? SMS Location, Backup, Recovery, etc.